Holiday Cottage Fire Risk Assessment Guide
Reading Time:
5
minutes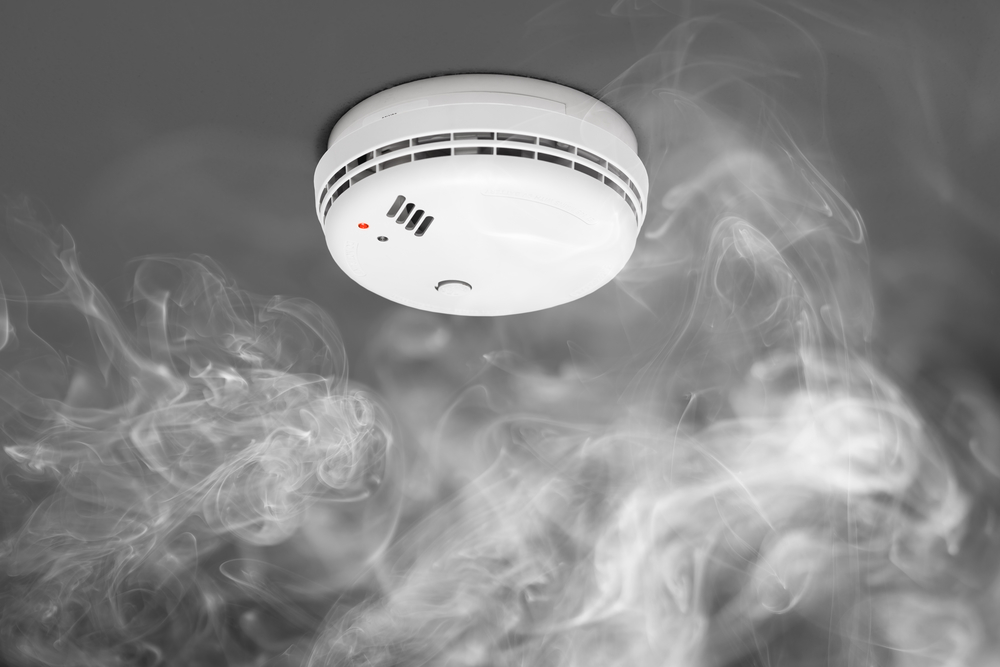 As a holiday cottage owner, it's your responsibility to recognise, remove or reduce fire risks at your accommodation and to ensure your property is safe for guests and visitors.
If you're new to holiday letting and haven't already completed a fire risk assessment it can be difficult to know where to start. We have created this guide to help you identify fire risks and the protection measures you should put in place to reduce fire risks and keep your guests and staff safe.
The law and guidance may change and the information below is only a guide. It's essential that you comply with the relevant legislation that applies to your individual property.
Is a holiday cottage fire risk assessment a legal requirement?
As a holiday let owner or responsible person, you have a duty to comply with the Regulatory Reform (Fire Safety Order) 2005. The law requires you to undertake a written fire risk assessment to identify potential fire risks, act on the findings and ensure that fire precautions comply with legislation.
In England and Wales from 1 October 2023 the rules are changing, are statutory and must be followed, so it's essential that you conform. See the links below for further information.
Failure to act may lead to prosecution
Breaches of fire safety law may lead to enforcement action, prosecution, fines and/or imprisonment.
Airbnb landlord fined £33,000 for serious fire safety failures
An Airbnb landlord has been ordered to pay almost £33,000 in fines and costs after he put dozens of guests at risk from fire in a luxury holiday let.
Holiday let owner fined for breaching fire laws
Following a complaint from a guest staying at the property, the holiday let owner was fined nearly £4,000 for four offences under the Regulatory Reform (Fire Safety) Order 2005.
How to write a fire risk assessment for your holiday cottage
You can conduct your own fire risk assessment, or you can outsource it to a fire risk assessor. It should be available for inspection by your local fire service and be reviewed regularly.
What is a fire risk assessment?
A fire risk assessment is a comprehensive review of:
Fire hazards within your holiday home
The people at risk
Fire safety measures to reduce the risk of a fire
How guests can escape unharmed in the event of a fire
Identify fire hazards in your holiday let
Identify situations in your holiday home in which a fire could start. The most common causes of fires include kitchens (cooking), electrical appliances (overloaded or faulty appliances) and open fires/log burners (misuse).
Who's at risk?
Consider the specific risks different guests face. For example, young children could be tempted to touch a log burner/open fire. Consider guests with disabilities such as restricted mobility, visual or hearing impairment.
How will you keep guests safe?

Actions you can implement to help prevent a fire and keep guests safe if there is a fire:
Remove hazards and take actions to reduce the risk
Interlinked mains smoke alarms
Heat detectors in kitchens
Carbon monoxide detectors
Night lights provided on staircases or rechargeable torches left in rooms
Fire blanket and appropriate fire extinguishers on each floor
Final exit doors should not require a key to open from inside
Escape route fire doors should provide at least 30 minutes fire resistance
Internal self-closing fire doors
Remove window lock keys
Remove candles
Maintain chimneys and wood burners
Furniture and furnishings that meet British standards
Inform guests about fire risks
Your completed fire risk assessment should be placed in a prominent place in the property for guests to read, ideally in the guestbook. It is there to help prevent fires during their stay and ensure that they are clear about what to do if they discover a fire or hear the alarm.
Provide detailed instructions about:
The emergency fire escape plan which gives instructions about what to do and where to go in the event of a fire
Where the fire blankets and fire extinguishers are
Where the exit points are
The address for the fire and rescue service
The fire risks in the property and user instructions (e.g. appliances, smoking policy, log burner/barbecue safety, no candles)
Carbon monoxide advice
Maintaining your fire risk assessment



You should keep evidence of all testing, maintenance and any actions you have put in place to minimise the risk. These should be communicated to anyone who is involved in running your holiday let e.g. your housekeeper or property manager.
Review your risk assessment at least annually or if there has been a significant change, such as changing the layout of the property or if a potential risk (e.g. a firepit) has been added.
Ensure that all fire safety provisions are adequately maintained



Make sure all fire safety provisions are adequate and regularly maintained. This includes fire alarms, gas appliances, electrical appliances and any emergency lighting systems.
Changeover checks



During changeover, safety tests and inspections should take place to ensure that a fire hazard hasn't developed during the let.
Test smoke alarms are working
Check fire extinguisher pressure dials are correct
Inspect wires on all appliances for damage and remove the appliance if damaged
Remove candles, matches, lighters etc. from the property (unless they are required for the log burner) and safely store them away from children
Test carbon monoxide monitors
Check fire doors
Check for exit route obstructions
Keep a log of all checks and maintenance
Fire risk assessment template and guides for holiday home owners
Every cottage will have its unique risks, but these examples and guides should help with your fire risk assessment.
Fire risk assessment templates:
VisitBritain – Fire Risk Assessment Tool
Government's guide on complying with fire safety law: 'Do you have paying guests?' (see example risk assessment form page 10).
PASC FRA template
Devon and Somerset Fire and Rescue Service Five steps to fire risk assessment
Useful guides and resources:
Useful guidance for accommodation providers outlining their obligations with regards to fire safety. The law and guidance may change in the future, therefore it is essential that you read the latest guidance that applies to your specific property.
A guide to making your small paying-guest-accommodation safe from fire – for small holiday lets, no more than two storeys, and less than ten beds, with a simple layout in England.
A guide to making your guest accommodation safe from fire – published by the Welsh government for small accommodation.
For larger or more complex accommodation in England or Wales  – This document is from 2006, an update is expected.
Fire safety – existing premises with sleeping accommodation: practical guidance – for property located in Scotland.
Professional Association of Self-Caterers UK (PASC UK) – The PASC website is an excellent resource on complying with Fire Safety.
Fire and rescue service advice
Devon and Somerset fire and rescue service 'Fire safety guidance for self-catering holiday lets'
Wales fire service advice for self-catering holiday accommodation
Fire safety guidance for self-catering holiday lets – Derbyshire Fire & Rescue Service
Many local fire and rescue services offer advice and support for holiday cottages.
Here is a list of regional UK Fire and Rescue Services to contact. 
How to find a fire risk assessor
If you do not feel confident undertaking the fire risk assessment yourself, or your property is complex from a fire safety perspective, you can hire a fire risk assessor to complete an FRA for you.
Here are links to find accredited assessors:
https://www.ife.org.uk/Fire-Risk-Assessors-Register
https://www.bafe.org.uk/bafe-fire-safety-services/fire-risk-assessment
https://ifpo.org.uk/fra-register/
Get insured
From experience, we know fire can have a devastating impact. A policy from Schofields is there to help you when you need it. Providing cover for damage, loss of rental income and alternative accommodation. Get a quote or contact us to discuss or comprehensive cover.