5 changes to make your rental more successful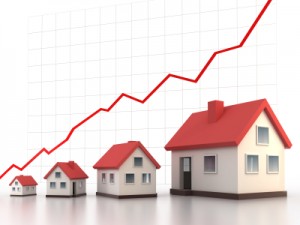 Now is the perfect time to reflect on your bookings over the past year and focus on a strategy to improve your holiday rental. But don't start out with good intentions only to for your ideas to be sidelined in a few weeks. Follow them through to completion.
Here are five changes every holiday let owner can do to ensure this year is the most successful and profitable year ever.
Create an engaging website
There are currently nearly 18,000 (and increasing) UK rentals listed on Homeaway, how do you stand out from the crowd if a traveller sends an enquiry to multiple properties?
A website offers the perfect opportunity to create high quality, helpful and engaging content to persuade those who enquire to book. Although ads on rental listing sites are great for getting the initial enquiry, your website is where you can wow travellers and convince them that yours is the right rental for them.
By combining a great design, large images "pictures speak louder than words" in travel, the unique benefits of your property, a guide to the local area, up to date availability and prices you can really stand out.
In a recent survey 33% cited "information available or knowledge of destination" as the main reason that prompts them to finally decide to book a holiday. A website gives you the platform to become a 'destination expert'.
You can create a website for just £70, yet it's estimated only 50% of holiday rental owners have a personal website. Either create one yourself or hire someone to do it for you. Firstly, secure a domain name as soon as possible.
Work smarter not harder
In addition to holding down a 9 to 5 job many holiday home owners spend an average of 8.6 hours per week marketing and managing their properties. How can you be more productive?
Although instant booking may not be right for all owners, an online booking and reservation system can help you to work more efficiently and cut down on admin tasks. Also, shortening your response time to enquiries through automation can increase bookings.
Many online booking and reservation systems also create useful reports that allow you to analyse booking trends, revenue and booking sources so you can concentrate on what works.
Would using a letting agency be a better use of your time or maybe produce more bookings/profit? If so, consider a trial with one who specialises in your area.
Email campaigns
E-mail marketing is one of the most effective forms of marketing your rental. Email marketing allows owners to stay connected with past guests and entice them to become repeat guests. A third of British holidaymakers are creatures of habit and will return to familiar destinations. By sending targeted e-mails to past guests offering a late deal, special offer, or discount you are incentivising them to return.
Christmas and birthdays are a good time to send targeted email campaigns, but test open rates and subject lines.
Get reviews
Many owners are still wary of getting reviews. If you offer a great service and a rental that meets expectations you have nothing to worry about. Even negative reviews help you learn and improve.
Here are some stats on why you should be getting reviews from past guests;
Recommendation is the top influencing factor that starts the holiday search and booking process
93% of travellers booking decisions are impacted by reviews
61% of us are more likely to make a booking after reading a positive review
49% guests would not book accommodation if it did not have a review
Immediately after your guests depart from your rental follow up asking for feedback or if there is anything you can improve. Provide links for them to write reviews on your rental advertisements or on 3rd party review sites. A repeat booking discount may be a 'gentle nudge' to persuade them to write a review.
Make sure your reviews are on your best performing advertisement or somewhere you have ownership. There is no point getting reviews on a website you aren't going to be using in the future.
Monitor ROI
One of the first questions new holiday let owners ask is "what is the best site to advertise my rental on?" The simple answer is: it depends. What works for one owner, won't work for another. Some sites produce lots of bookings one year, then few the next. If a marketing activity isn't producing bookings then don't be afraid to ditch it and try something new.
Focus your efforts site(s) where you are most likely to find your customers. Strive to be the best on that site and don't worry about trying to be everywhere. Use the r 8.6 hours per week you spend marketing and managing your property wisely.
Success in 2014 is possible. But you have to be willing to do these five things in order to stand apart from your competition.
We will be expanding on these five areas in the coming months to help you get started.
"If you do nothing – nothing will happen"