Top tips for holiday letting success in 2018
What did you learn about holiday letting in 2017 that will improve your business in 2018?
Do you want more bookings or to run your holiday letting business more effectively? Of course you do. However, it's very unlikely that you will achieve this unless you put in some extra effort and learn from the past. Every holiday property has room for improvement – here are some tips;
Analyse what works
You can't manage what you don't measure. Unless you measure your holiday lets performance, you don't know what can be improved.
Where are your conversions coming from? Can you get more from these sources?
Which is your best performing rental site? How can you improve it further, add more photos, create better copy or list special offers?
Which weeks book up fast? Can you increase your rates for these dates?
What is your occupancy by month compared to last year? How can you fill empty weeks? Set occupancy goals.
Don't be afraid to cut what doesn't work. Not every type of customer or strategy is good for your business. Don't waste your resources.
Invest in what works. 10% of your annual income should be re-invested in marketing your property, unless you are fully booked that is.
Your time is not free
Everybody has 24 hours in a day, but are you making the best use of this time? Do you list your holiday home on every free rental site out there? Have you ever got a booking from them? This time could be better spent on improving the sites that do convert.
How many hours do you spend on social media each month? What is the return? Are you wasting your time? Probably, compared to other marketing activities you could be doing to get more bookings. However,  you should secure social profiles for your rental on  Google+, Facebook, Twitter and Pinterest.
Spot booking trends
Did you see a change in booking trends last season? If for example you saw an increase in requests for short-breaks or specific arrival/departure days (due to flights etc.) you may have to be more flexible.
Many owners have noticed a late booking trend recently where travellers are booking much closer to the date of arrival. If you saw the same trend and still managed good occupancy levels, hold your ground, you don't want to be discounting too early for weeks that you know you can let. Those less experienced renters won't have the benefit of such knowledge, which can result in less profit.
Improve photos
When it comes to properties and holidays, images are everything. Travellers want to imagine themselves at your property and location. Good quality images catch a traveller's eye, stir emotions and make people want book. Poor quality images do the exact opposite.
One of the best investments you can make in your marketing is photos that sell. If you can, hire a professional.
Become a destination expert

When people go on holiday they don't just purchase somewhere to stay, they are buying into the local experience. They don't want to spend hours on the internet trying to find the best beaches, local walks, attractions, pubs and restaurants. They would rather get the answers from one source, the local expert – that's you.
You want to give your potential guests unique and engaging insight into your location to help convince them that your holiday rental is right for them. If you haven't done yet, 2018 is the year to create your own website or blog and become a destination expert.
Request reviews from past guests
According to research, 88% of consumers consult reviews when making a purchase. Listing sites also claim that adverts with guest reviews receive more enquiries than those with no reviews. They add valuable credibility and should be part of your strategy.
What I would add is that you should focus on getting reviews on your best performing rental ad, or an independent site, not on underperforming adverts that you may drop in the future.
Encourage customer loyalty
Travellers are creatures of habit. Many are likely to visit a destination again in the future. Offering a (10%) discount to loyal customers who book return visits is a great way to fill your availability calendar. It also means less work.
Recommendations from friends are a top influencing factor in the holiday search process. Extend your repeat discount to friends and family with 'refer a friend' incentives.
Respond quickly to enquiries
I'm amazed how long it takes some property owners to reply to enquiries. Did you know that some rental sites where you advertise also email users alternative properties that are similar to yours? The sooner you engage with the consumer the better chance you have of getting the booking.
Streamline your booking process
Owners need to start streamlining their booking process to be more professional and hotel-like, whilst retaining the personal touch. Make it easy for people to pay online and confirm the booking electronically – if that's what they want.
Compete on value – not price
A higher price is often associated with higher quality. Your marketing should give the perception that your rental is value for money and a better offer than competing properties.
How can you add value? Provide towels so travellers can save on luggage charges, include coal and logs for the open fire, a free box of chocolates and bottle of wine, include electricity charges, free wifi and pool heating for example. Factor these into the rental rate rather pricing them as extras.
Quality properties in a good location that provide value often demand a higher rental rate and avoid price wars.
Special offers
Special offers are meant to increase your revenues and profits, not lower them. Use them only when you know it's going to be difficult to sell low season weeks or for last minute discounts.
Ensure top quality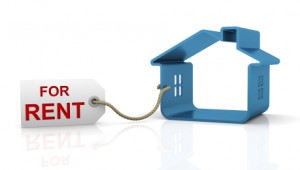 We are seeing a rise in customer expectations. Self-catering holidaymakers expect the same standards they would find in a boutique or luxury hotel – with all the benefits of a home from home. The property has to be immaculate, modern and well-maintained. If it isn't, then all the above is irrelevant and guests are unlikely to return.
Ideally these tips should be reviewed each month – definitely each quarter.
What have you learned about holiday letting in 2017 that will improve your business in 2018? Share your tips in the comments.