Holiday letting tips – a guests perspective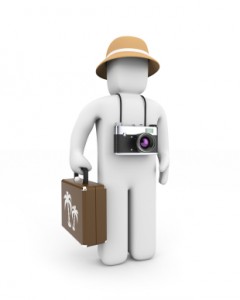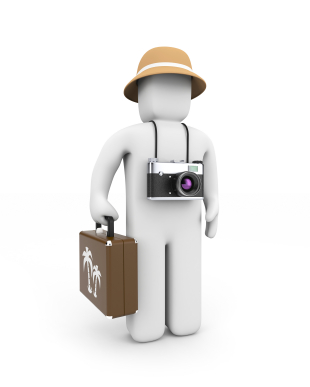 Do you stay in holiday rentals other than your own holiday home? – you should. Experiencing renting from a holidaymakers perspective allows you to re-assess how you run your holiday let and how you could improve it.
Following a recent stay in a holiday rental, here are my thoughts on what made a difference and what could have been improved.
Directions
If your guests have to do extra research on how to get to your holiday let, then you haven't done a good enough job. Provide directions step by step, add photos or create directions on a Google map.
If your holiday home is in an area that is likely to be affected by snow, advise guests on the best route and where they could park. Struggling to find your home after a long journey, due to poor directions, does not get the holiday off to the best start.
Invest in quality mattresses
There are few things worse than sleep deprivation. Guests go on holiday to wind down and recuperate. If their holiday is ruined by un-comfy or small mattresses, they are likely to remember this regardless of the other plus points. Don't skimp on mattresses.
Clear instructions for appliances
Provide clear instructions and manuals for appliances – how does the hot water/heating work, which is the best setting for the washing machine, where is the fuse box for power cuts? Avoid phone calls from frustrated guests by providing all the instructions they may require.
Under stocked kitchen utensils
Not all guests eat out every night. Your kitchen should include all the essential utensils and more.
Provide the basics
You don't have to incur a huge expense to supply the basics – toilet paper, tea, coffee, sugar, milk, water, soap, bin bags, spare light bulbs, etc. Don't give the impression that you are being sparing with the basics. Guests shouldn't have to incur the cost of buying items that they may not use much. Offer value.
Guest information
I don't know about you, but one of the first things I do once settled is read the guest information folder. This should include comprehensive advice on things to do, best restaurants, local shops and all the inside information you have gathered from holidays at your property. Why have the guests chosen your holiday home? Walking, skiing, golf, nearby tourist attractions – provide 'the best of' information to make their holiday memorable.
Rainy day items
The weather can dampen spirits when on holiday. Provide items to keep the whole family entertained should they have to spend the day indoors. Ideas include: board games, playing cards, books, satellite TV, DVD's, children's toys, a games console and umbrellas.
Internet access
People still need to keep in touch with work and family when on holiday. Ideally, you should provide internet access for your guests. It could be a deal breaker.
Put yourself in your guests shoes
If you don't stay in your holiday rental often, then maybe you should schedule a visit to identify if you are missing anything. Ask your guests for feedback after each visit so that you can act on their suggestions. It's not criticism, it's market research.
Please add any suggestions in the comments as to what you do to make your guests holidays a memorable one.