TV Shows to Watch if You Own a Holiday Home
Reading Time:
4
minutes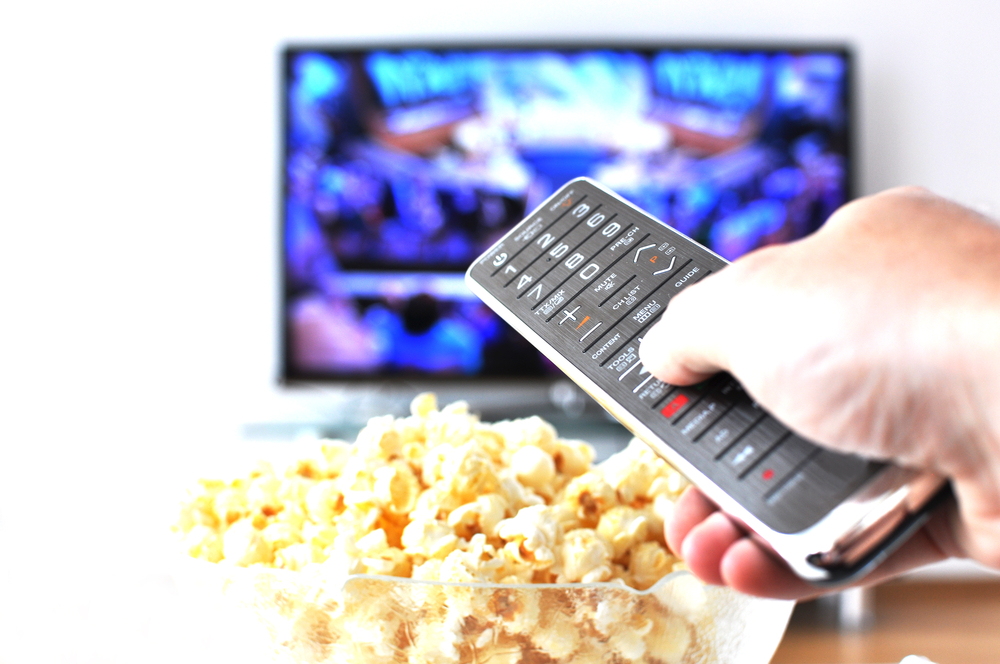 The surge in those looking to invest in holiday accommodation in recent years has led to a number of popular TV programs that show what it takes to build and manage a hospitality business successfully.
Some show us what it's like to set up accommodation and deal with guests, or give us a glimpse at more unusual types of holiday property – others focus on revamping and refurbishing buildings and structures that are long overdue for a makeover.
These kinds of shows can be useful for new tips and hints on what might make your guests' time with you the best stay possible, but also there's lots of inspiring interior and exterior decor ideas to be found in these TV shows too.
So, if you fancy binge-watching something new for inspiration, check out these series below.
Escape to the Chateau: DIY (Channel 4)
This spin-off show, based on the highly popular 'Escape to the Chateau' series, sees Dick Strawbridge and his wife Angel narrating each episode, whilst vlogger and interior design professional Stephanie Jarvis helps several British people wanting to spruce up and overhaul their French chateaus.
Watch the trailer: https://www.youtube.com/watch?v=uHqQkwZ6rmI
Why it's worth a watch: In the majority of cases, the end purpose for these grand properties is to be used as a holiday let/B&B accommodation for paying guests, so the show provides a great deal of inspiration and ideas for those looking to do something similar – but on a far smaller scale. It's also a brilliant warts-and-all look at what it's like to embark on projects of this scale.
Watch Escape to the Chateau: DIY now on All4
My unique B&B (BBC)
This more recent show 'piggy backs' onto the recent trend of UK natives wanting to make financial use of the spare space they may have by installing or revamping cabins, shepherds huts, caravans, yurts or treehouses before renting these out via a listing site such as Airbnb or Vrbo.
With the help of 'master craftsman' Simon Parfett, My Unique B&B shows viewers how even the smallest spare plot of land or garden space can be turned into something that can make you some spare money; from refurbishing an old caravan to kitting out and decorating a freshly-delivered shepherd's hut.
Armed with a team of designers and craftsmen, Simon plans and manages the transformational projects, turning a once-neglected space into a wonderful weekend getaway.
Why it's worth a watch: Every episode is inspiring; packed full of useful hints and tips on how to do something similar yourself. The series also demonstrates that it's possible to create wonderful one-of-a-kind accommodation, even if you don't have a big budget.
Watch My Unique B&B now on BBC iPlayer
Instant Hotel (Netflix)
If you're already a fan of Channel 4's Four in a Bed series, then you might enjoy this larger-scale version – set in Australia.
Instant Hotel follows 10 couples who have converted their homes into holiday rentals. Similar to the UK's Four in a Bed, they take turns to stay at each other's rentals – rating their stay on factors such as location, value and cleanliness to compete for the mantel of best short-term rental.
Watch trailer: https://www.youtube.com/watch?v=lL3mbpmTAFo
Expert interior designer Juliet Ashworth provides a professional undertone for what is otherwise a very big slice of reality tv. And our very own Laurence Llewelyn-Bowen joins the program as a judge from season two.
Why it's worth a watch: Amidst all of the disagreements and rather lively discussions, there is some useful insight to be found. This mainly stems from the feedback the different holiday rental homeowners give each other, but on top of this, Juliet Ashworth gives constructive criticism based on her established knowledge of the hospitality industry. This program can therefore serve as a source of useful pointers for anyone looking to present and run their holiday home business in the best way possible.
Watch Instant Hotel now on Netflix
Stay Here (Netflix)
Stay Here features real estate expert Peter Lorimer and designer Genevieve Gorder helping holiday home owners to revitalise their US-based plain city apartments, shabby shacks and drab seaside stays into attractive and enticing accommodation for future paying guests.
Peter and Genevieve are bursting with energy and dynamism as they rip apart and revamp a variety of properties including a dated cottage, a carriage house, a houseboat and an old fire station – all over the course of Stay Here's eight half-hour episodes.
Why it's worth a watch: As well as the industry-based insight on offer here, Stay Here is also a must-watch if you're generally a fan of renovation shows, and particularly if you like renovations that have a 'people story' behind them.
Watch trailer: https://www.youtube.com/watch?v=Ej9qnDW3kE4
Watch Stay Here now on Netflix
George Clarke's Amazing Spaces
If ever there was a program to inspire you, this is it!
George Clarke explores the extraordinary world of small builds, where people turn the tiniest of spaces into something incredible. The series covers everything from Japanese-style pod hotels and UFO-style houses to clifftop retreats, treehouses and floating huts.
Architect George Clarke visits different people over the series' and watches their build projects unfold; witnessing the transformation of something ordinary into a new home, a rentable holiday getaway, or just somewhere special to work from.
Watch trailer: https://www.youtube.com/watch?v=GhWbk76aZDo
Why it's worth a watch: At the time of writing, there are 97 episodes to indulge in. Each one tackles a different project where space is limited and the budget to build with is relatively modest. It's a great watch for those with aspirations of building something new or improving on what they've already got, but where time and resource are big factors.
Watch George Clarke's Amazing Spaces now on All4
After watching these programs, we've put together this list of our top takeaways for holiday rental owners:
Before you invest in a holiday let, it's important to research the local market demand, the competition and realistic income.
Hosts need to go above and beyond to provide a memorable guest experience from booking to check-out.
Creating a guidebook to share your recommendations and insider knowledge with guests.
Social media has changed the way people book travel – make your property instagrammable.
Besides listing on OTAs like Airbnb and VRBO, having your own website allows travellers to get the best deal by booking directly.
Partnering with local businesses can add value to the guest experience and grow your income.
For useful articles to creating and managing a holiday let read our blog archives:
Marketing tips
Letting tips