15 Perfect Locations for Brits this Autumn & Winter for their Instaworthy Fix
Reading Time:
8
minutes
After discovering a few years ago that Instagrammability is a major factor for people when choosing holiday destinations, we wanted to help make that choice a little bit easier!
We've listed 15 beautiful and Instagrammable places UK travellers can go this Autumn and Winter. Showcasing the luxury beaches, breath-taking mountain top views, historic castles, glistening waterfalls and many more top sites and attractions you can go and travel to right now.
From Australia's Bondi Beach to Singapore's Garden of the Bay, this is a dedicated list for UK travellers for this Autumn and Winter showcasing beautiful beaches and destinations all year round.

Bondi Beach has 1,790,072 million photos on Instagram and is guaranteed to provide those perfect holiday snaps.

UK's White Cliffs of Dover makes the list, proving to be highly Instagrammable with 60,019 photos.
Waterfalls and scenic views, beaches and castles, the most popular places for Brits to travel have been revealed according to new research on Instagram. These tourist attractions have been deemed safe to travel (as of 20th August 2021) and prove to be Instaworthy enough for your travelling needs.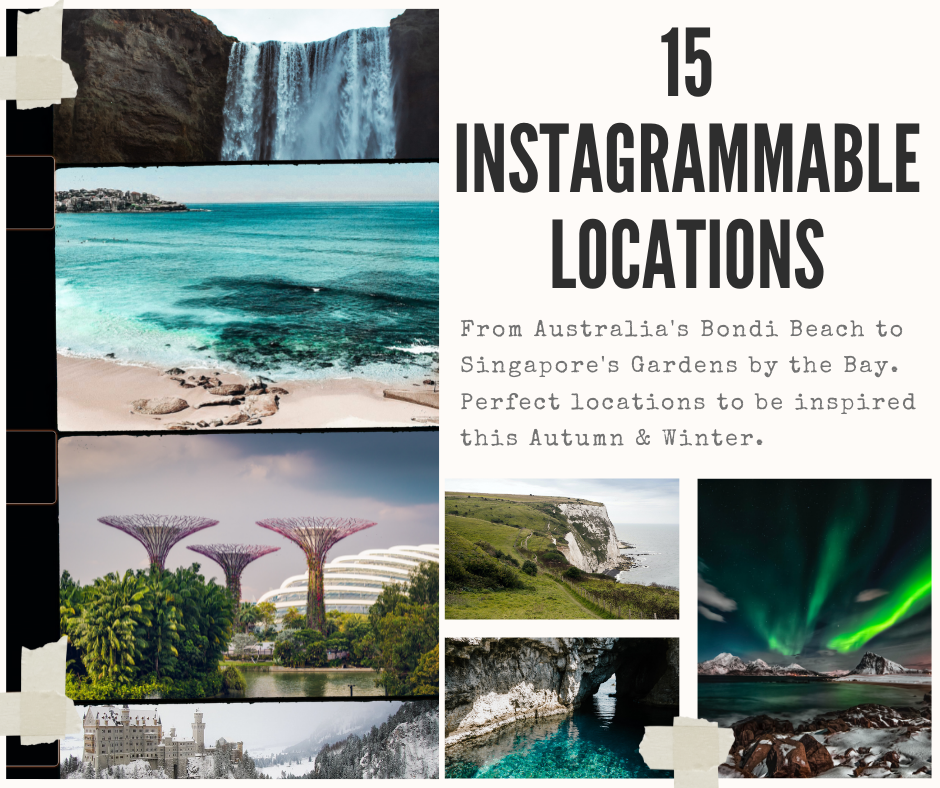 10 Green Listed Instagrammable Places You Can Visit Now
Bondi Beach, Australia – 1.8 million
Sydney, the capital of New South Wales, is famous for its amazing beaches and scenery. Also known for being one of Australia's biggest cities, you can find endless amounts of places to visit and attractions to see. Bondi Beach provides the perfect scenic view and experience, as is proved by the sheer number of Instagram posts dedicated to this location.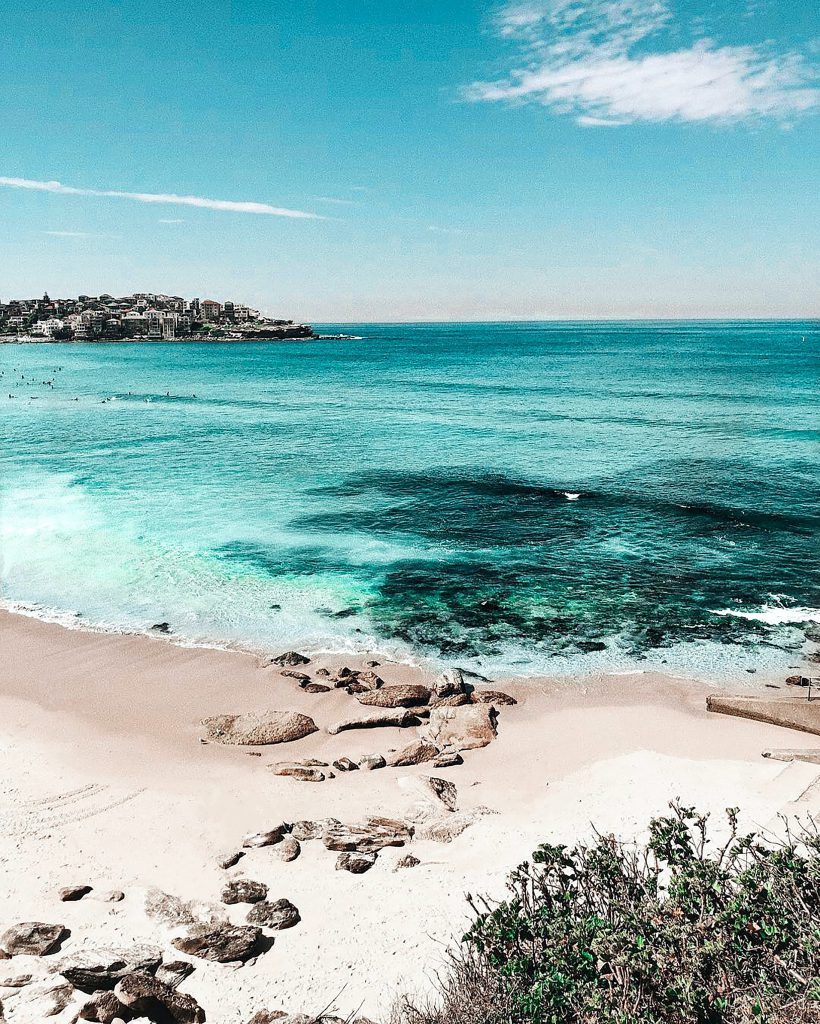 Bondi Beach has 1,790,072 photos on Instagram.
Known for its glistening blue ocean and stunning white sand, you're almost guaranteed scorching weather this autumn or winter as Australia heads into summer.
Wanaka, New Zealand – 532,000
Surrounded by stunning mountains, Wanaka is a town situated on the southern shore of Lake Wanaka. With its natural beauty, blue shores and mountain top views, it will make the Instagrammable perfect destination.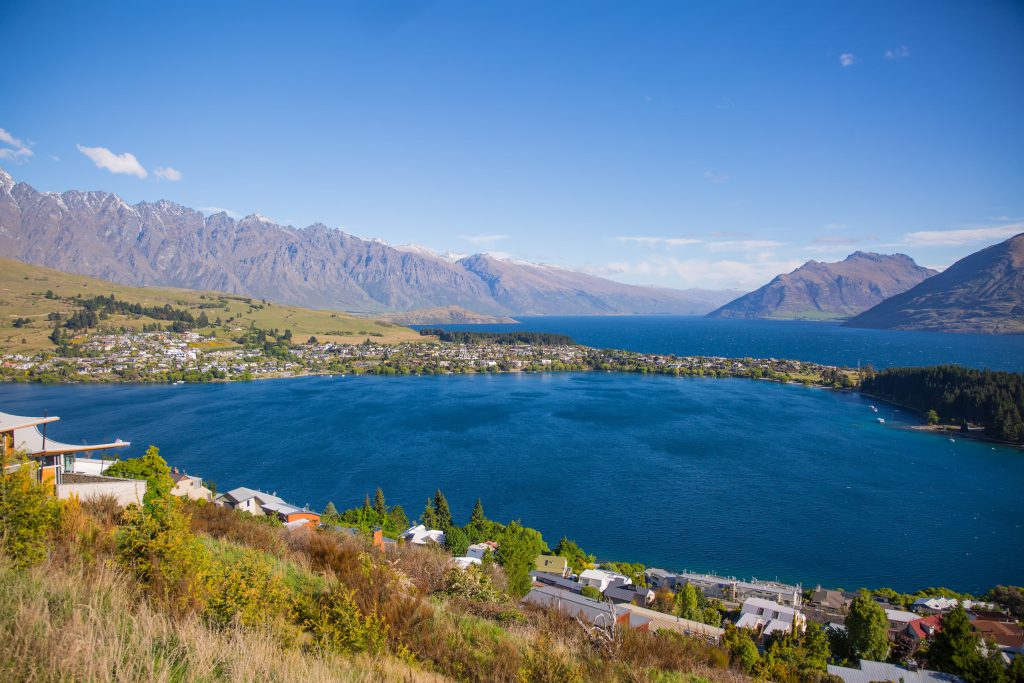 Wanaka has 531,886 photos on Instagram.
If you're looking for an ideal summer vacation this winter, New Zealand will definitely give you the sunshine hours during December through February 2022.
Neuschwanstein Castle, Germany – 245,000
In the town of Füssen, a Bavarian town in the far south-east of Germany, the Neuschwanstein Castle has jaw dropping views all year round. If you want the Game of Thrones ambiance for your Instagram account, surround yourself in the snowy mountain tops and astonishing castle walls this winter.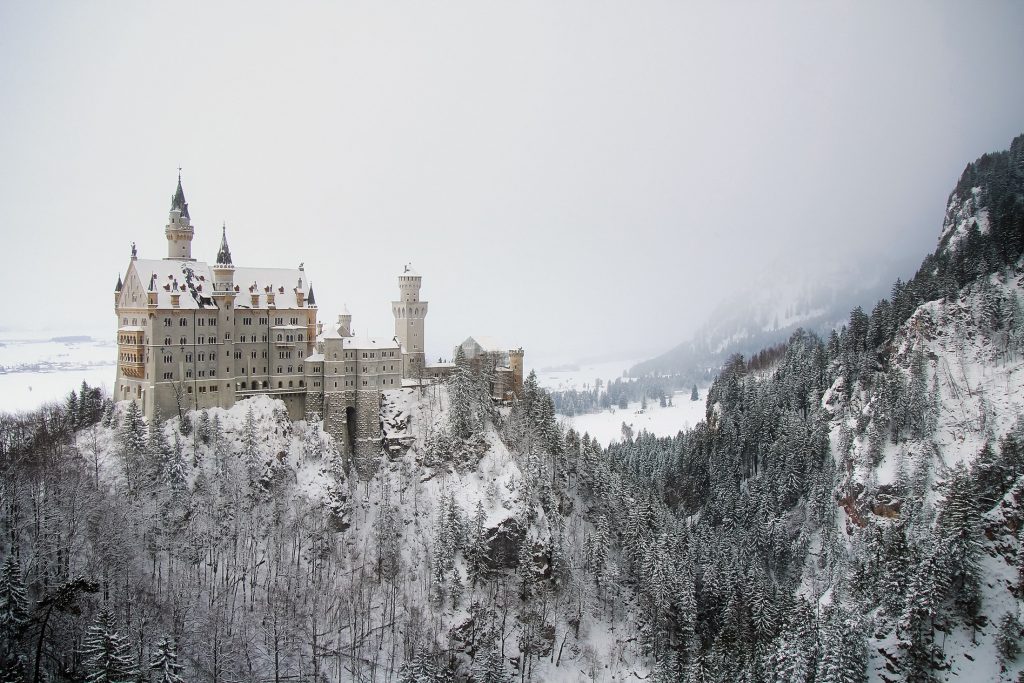 The Neuschwanstein Castle has 244,849 photos on Instagram.
The translation of "Neuschwanstein Castle" translates to "New Swan Stone castle". At the height of 213 feet, it is said that Neuschwanstein Castle was the real-life inspiration for the castle in the Disney classic, Cinderella.
Lofoten Islands, Norway – 400,000
The natural beauty of Lofoten Islands is renowned in and out of Norway. Located north of the Arctic Circle, these remarkable islands are totally unmissable.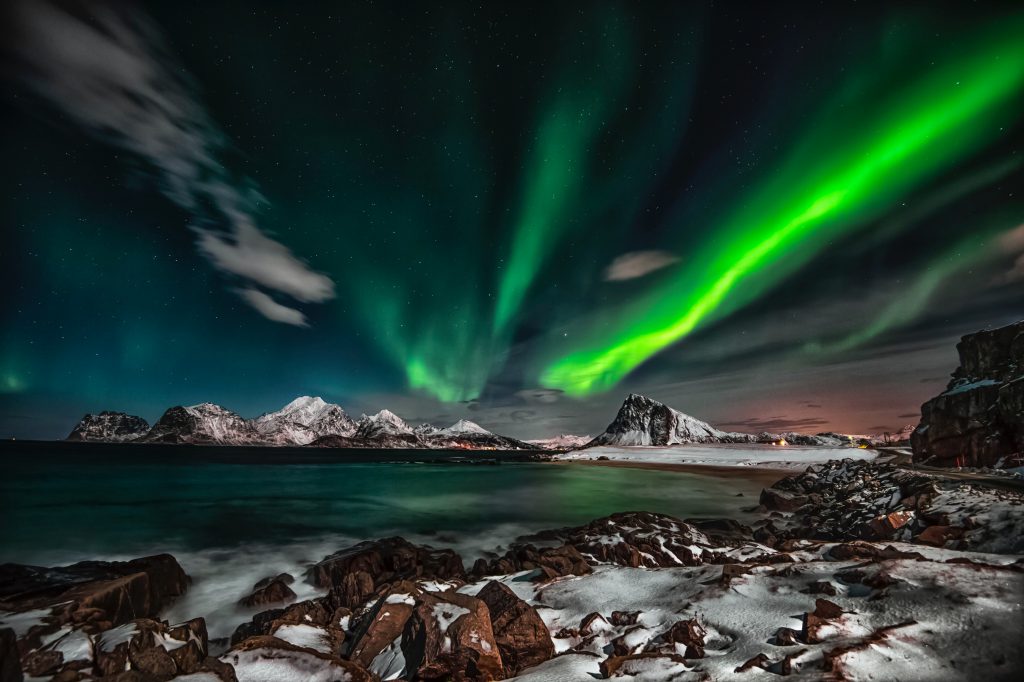 Lofoten Islands has 396,998 photos on Instagram.
Professional photographers are often spotted visiting this beautiful part of Norway. Lofoten is also known for its ever changing weather conditions, views of the Northern Lights and remarkable midnight sun, which is why it sparks so much interest for photogenic images.
Blue Grotto, Malta – 130,000 
In the South East of Malta, the magical Blue Grotto has gorgeous light blue waters and curved mountain rocks. It's the perfect destination worth a visit for holiday pictures and for an amazing travelling experience.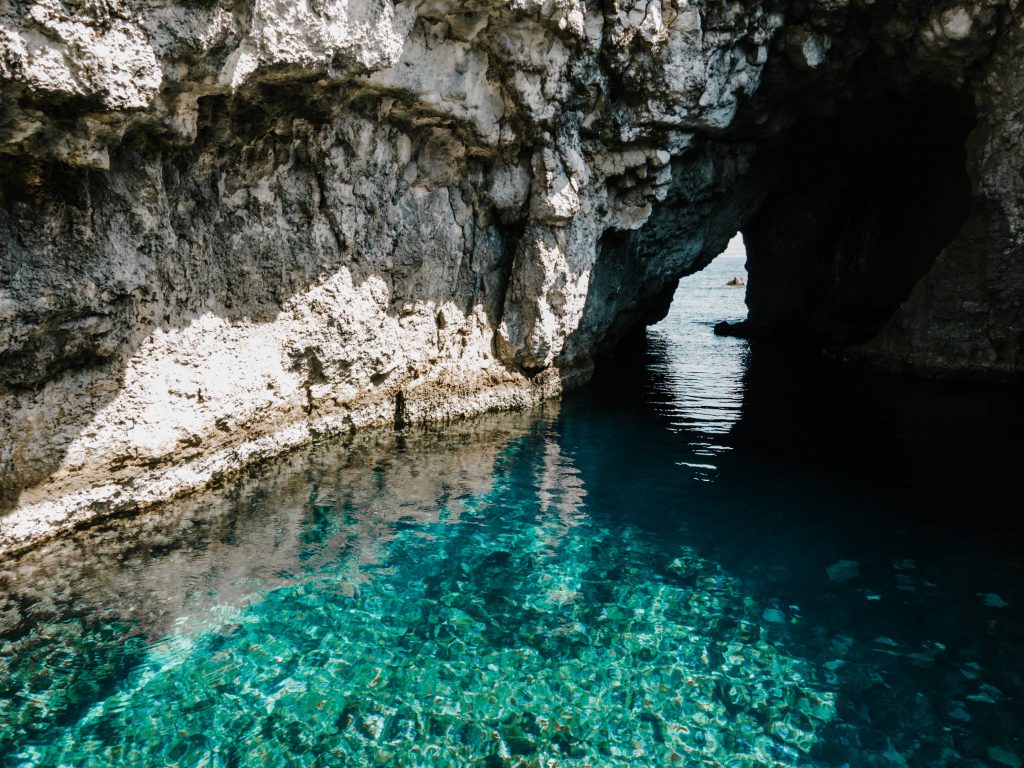 The Blue Grotto has 129,727 photos on Instagram.
A popular attraction point in Malta that undeniably delivers those perfect Instagrammable shots. If you love going underwater and capturing the stunning sea life, you can go diving and snorkelling in these clear, clean waters.
Skógafoss, Iceland – 200,000
Being one of the biggest waterfalls in the country, Skógafoss located in the South of Iceland, makes the perfect scenery and backdrop for your Instagram photos. This gorgeous location attracts tens of thousands of tourists all year round.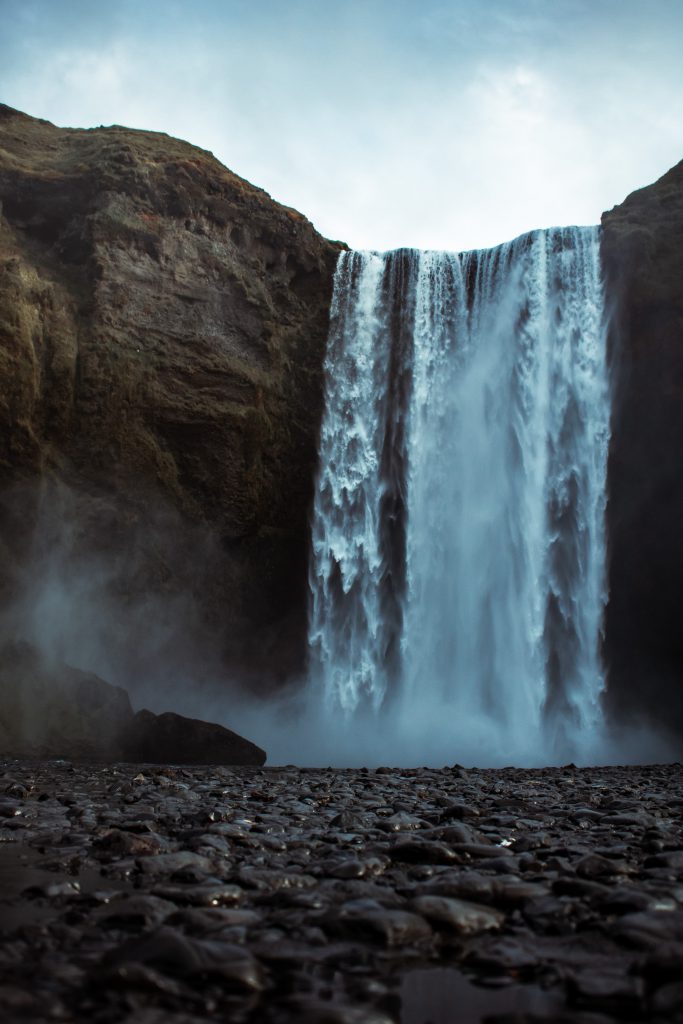 Skógafoss has 198,826 photos on Instagram.
The Skógafoss waterfall drop is 60 meters and located on the river of Scola, roughly 93 miles east of Reykjavik City.
Gardens by the Bay, Singapore – 1.1 million
This popular attraction has been named one of the most Instagrammable places in Singapore. Even with Singapore having many attractions, sightseeing views and spectacular architecture, Gardens by the Bay stands out above all the rest as the perfect place to visit and capture some memorable pictures.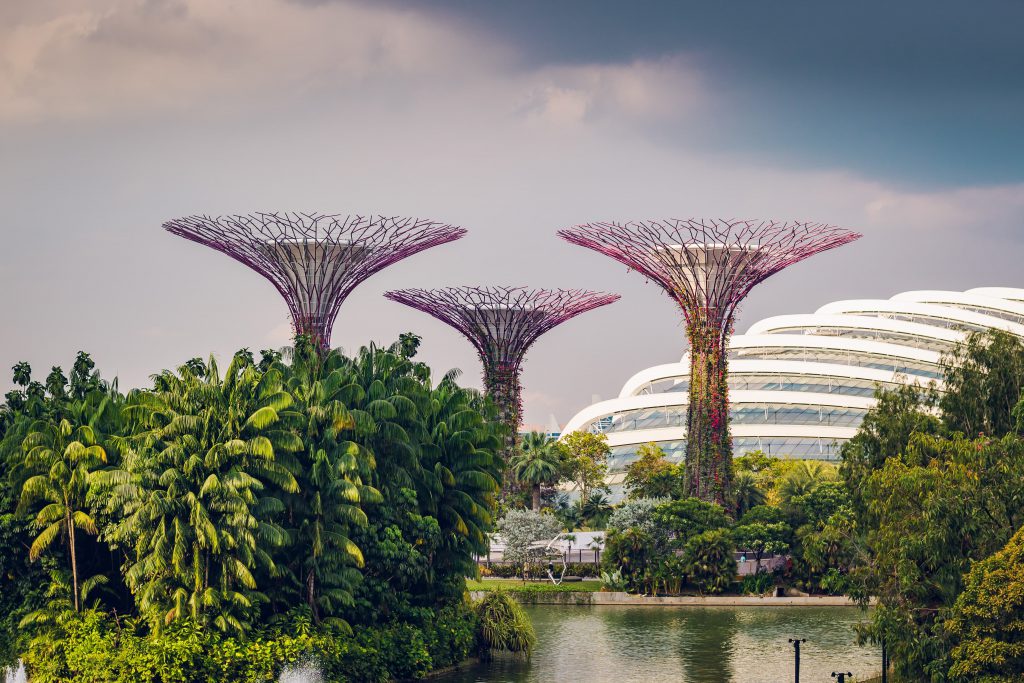 Gardens by the Bay has 1,079,575 photos on Instagram. 
Being roughly 250 acres big, the nature park is located in the central region of Singapore.
White Cliffs of Dover, United Kingdom – 60,000
Along the beautiful coastline of Kent, the White Cliffs of Dover is a special place to visit for many. Not just for the spectacular views and fresh sea air, but as to why it exists in the first place. As a result of ice-age floods, the White Cliffs of Dover have such value and history, from inspiring Shakespeare to housing fascinating fossils of sea creatures that are now extinct. Plus it makes a fantastic inspirational Instagram snap!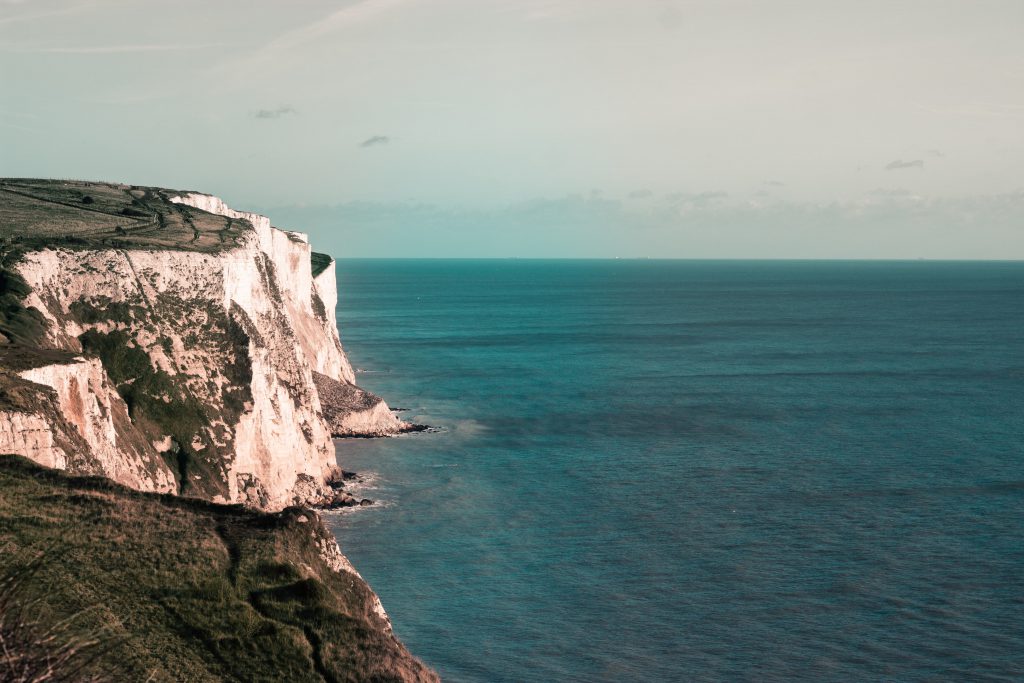 White Cliffs of Dover has 60,019 photos on Instagram.
Being 8 miles long and 110 meters high, you will find travelling here to be both breathtaking and Instaworthy at the same time.
Sky 100, Hong Kong – 42,000
Discovering Hong Kong can be done in many ways, but the Sky 100 is the ultimate experience when visiting the city. Sky 100 is located on the 100th floor of an International Commerce Centre and gives 360 degree views on the observation deck, overlooking one of the most stunning city vistas.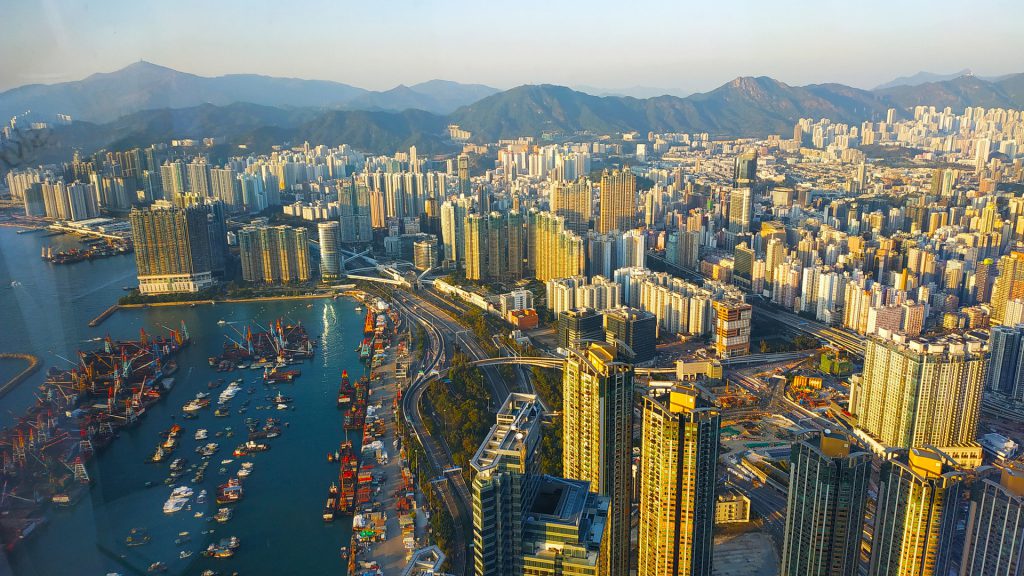 Sky 100 has 41,667 photos on Instagram.
As the tallest building in Hong Kong, standing at 484m tall, the impressive International Commerce Centre is located in West Kowloon, near Kowloon station in Hong Kong. You can see views as far as Victoria Harbour and Tai Mo Shan and the Kowloon Peninsula. If you're not going to get impressive snaps of Hong Kong from here, we don't know where else you will!
Krka National Park, Croatia – 150,000
This stunning National park in Dalmatia, Croatia is 109 square kilometers in size, and is located on the Krka River, in Croatia. The surroundings are some of the most beautiful of any in nature, with countless waterfalls. This is deemed to be the second most popular National park in Croatia, for many good reasons!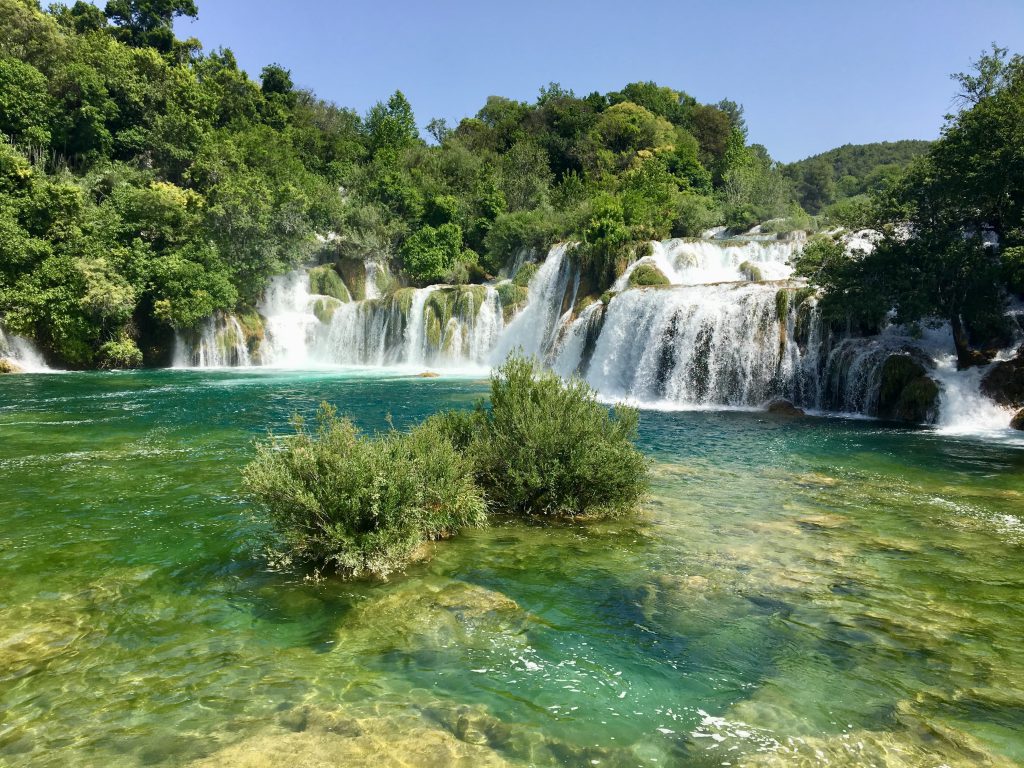 Krka National Park has 147,613 photos on Instagram.
The river flows up to 45 miles and is a huge hitting point with millions of tourists visiting every year. You can be guaranteed to get your instagrammable fix in this beautiful part of the National park.
5 Amber Listed Instagrammable Places You Can Visit Now
Dinant, Belgium – 120,000
On the river Maas, the dramatic surroundings speak for themselves. Travellers flock to Dinant city for the gorgeous scenery, and medieval architecture is also a big hit for travellers. Watch out for the saxophones that you'll spot everywhere in different colours and on top of the bridge.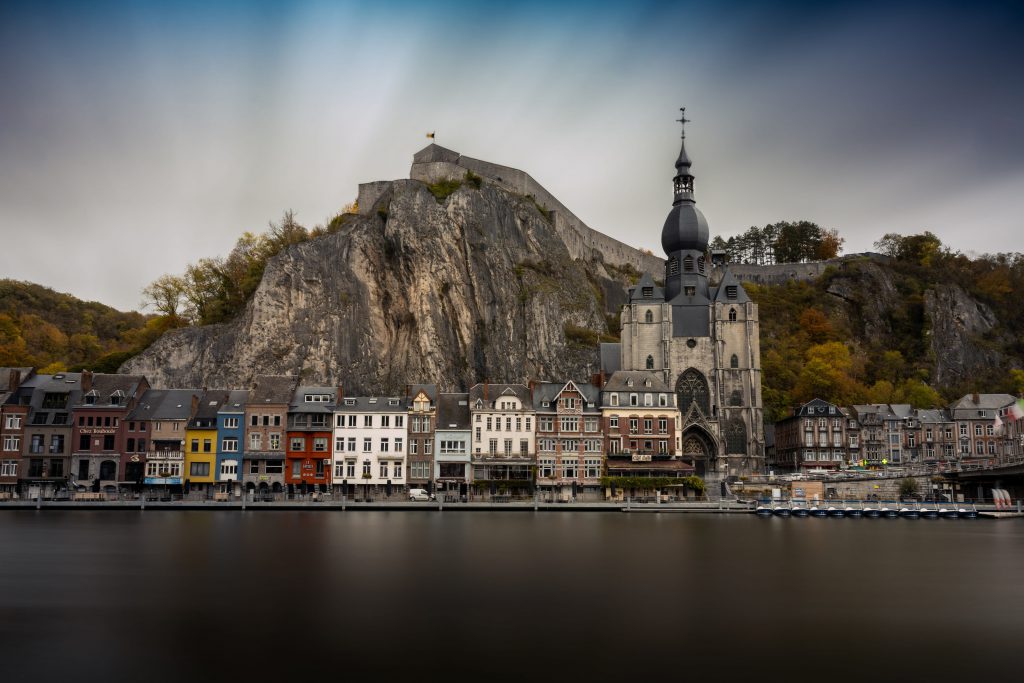 Dinant has 116,393 photos on Instagram.
Famous for the inventor of the saxophone, Adolphe Sax who was born in Dinant in 1814. Here you can experience a picturesque hotspot for photography and exploring beautiful sights.
Suomenlinna, Finland – 235,000
One of Finland's most popular tourist attractions are the six islands of Suomenlinna. You can easily get to these islands from the city centre of Helsinki using a ferry. Only 900 people live in Suomenlinna and it makes a perfect location to visit in Finland.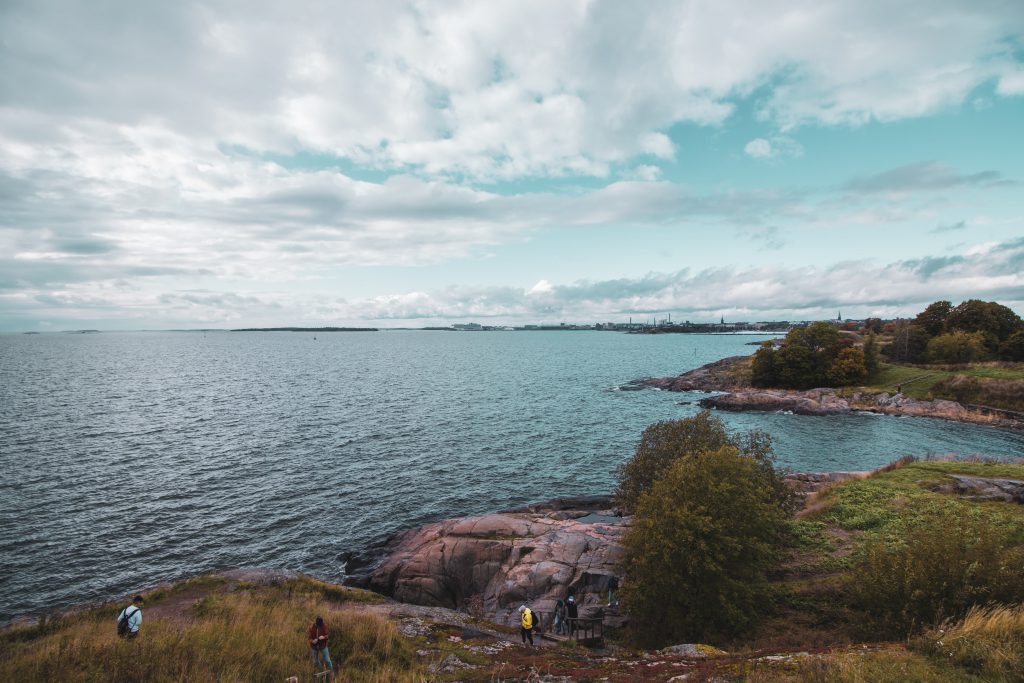 Suomenlinna has 233,996 photos on Instagram.
There's plenty to do and see on these islands with the popular King's Gate that was built in 1753, to museums to restaurants and cafes. Suomenlinna islands are perfect for welcoming tourists.
Skyline in Rotterdam, Netherlands – 10,000
This stunning skyline can be admired from several different places around the city of Rotterdam. If you're looking for a wonderful spectacle at night time, then catching the Skyline at night will certainly grant you a lovely travelling experience.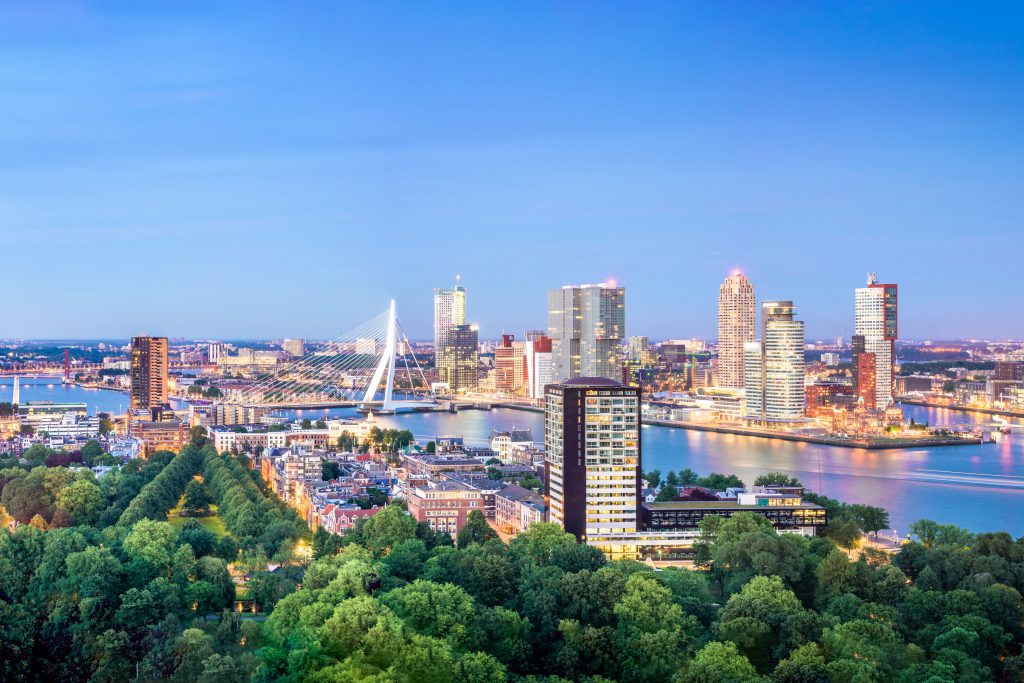 The Skyline in Rotterdam has 8,256 photos on Instagram.
Rotterdam is known for its modern architecture and is home to the two tallest buildings in the Netherlands. 
Gamla Stan, Sweden – 520,000
Known for its colourful historical buildings, Gamla Stan is the perfect place for your Instagrammable fix on holiday; you'll notice plenty of tourists capturing the old town's sights and features. There's lots to do in the Stockholm old town, with the Royal Palace, restaurants and cafes, and the street of Västerlånggatan.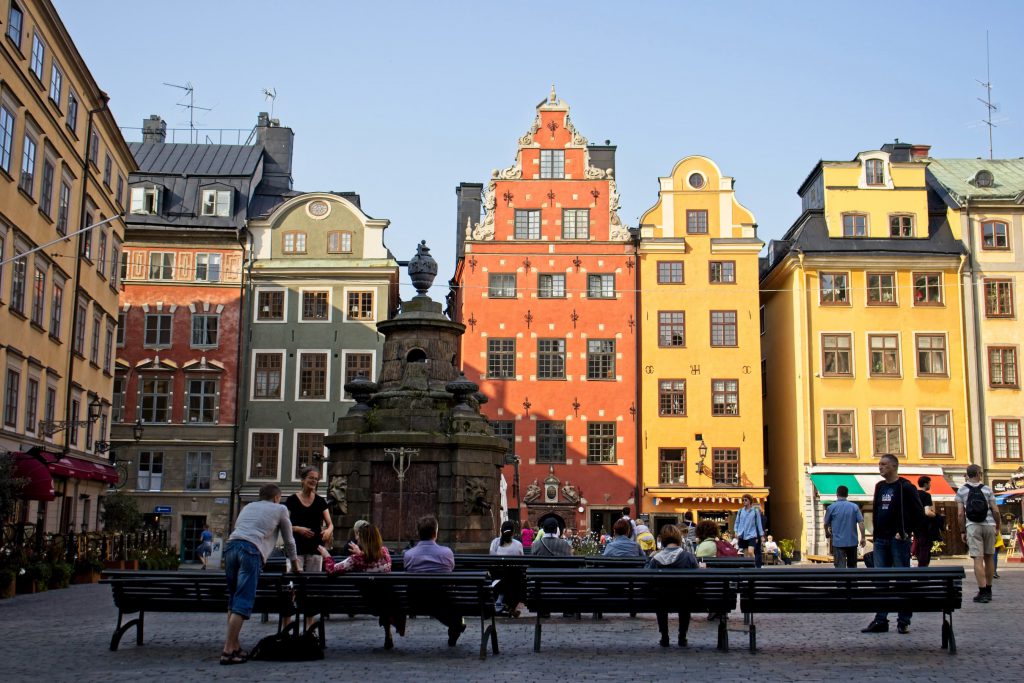 Gamla Stan has 519,557 photos on Instagram.
The small island of Gamla Stan offers memorable attractions and sightseeing, as well as a fascinating range of historic history down the centre of Stockholm.
Pont Du Gard, France
In the southern part of France, Pont Du Gard bridge has a beautiful surrounding and is popular with visitors. This ancient Roman aqueduct bridge crosses the river Gardon. Perfect for travellers to explore and visit this impressive 3 story antique bridge.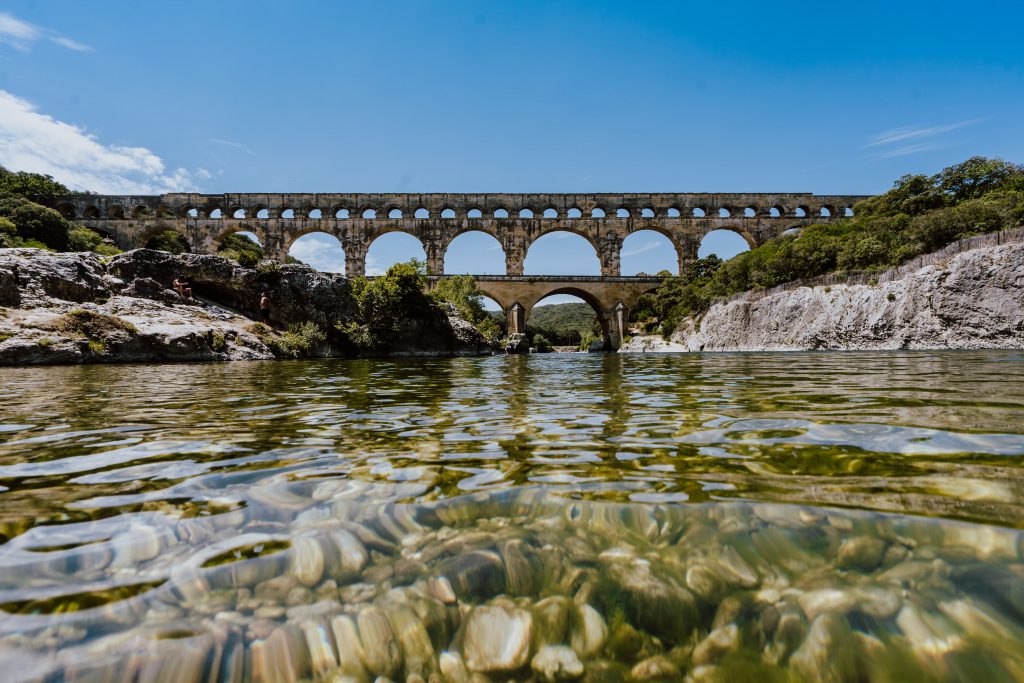 See below on the UK's travelling ruleset as of now, and how you can follow current guidelines.
Following Guidelines: Green & Amber listed countries
Provided by the official government guidelines as of 20th August 2021:
Green listed countries:
There is no quarantine for returning passengers.

Travellers returning from a green listed country must take a Covid-19 test and show proof of a negative test.

You must book a test for day two after your return. (Does not apply for children under four years old)

You only need to self-isolate yourself from returning if your day two test comes back positive.
Amber listed countries:
PCR tests are required two days after arrival in an amber country.

Covid-19 tests must be taken three days before returning from an amber listed country.

Adults with full vaccinations in the UK, the US, and many European countries do not need to self-isolate when arriving in the UK.

Under-18s do not have to self-isolate.
Did you find any travelling inspiration?