Advice for Evicting Holiday Home Squatters
Reading Time:
3
minutes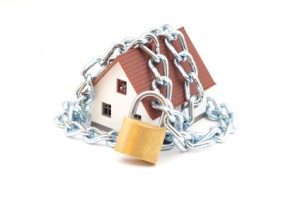 What would happen if guests refuse to leave your holiday let or squatters targeted your holiday home whilst it's empty?
Thankfully the risk of squatters 'occupying' a UK holiday home that is let throughout the year or checked regularly is slim. However, there is always the risk that it could happen.
If it does, then there are steps to take – but what rights do holiday home owners have? Seeking legal advice can prove costly unless your holiday letting insurance includes legal expenses cover.
What action can the property owner take?
If squatters take 'residence' in your holiday home then the owner is likely to question…
Can I force my way in and evict them?
Can I break in and change the locks when no-one is there?
You should, of course, never resort to violence or intimidation in an attempt to remove unwelcome renters or squatters from your property. It's important owners take the correct legal course of action.
For decades the position in the UK regarding squatters has been confusing – some would argue chaotic. However, holiday homes and squatters may be less ambiguous and possibly slightly easier to resolve.
The legalities
Note: We need to say immediately that we're not offering qualified legal advice. If you are having troubles then you should seek professional legal help.
What we're commenting on here is a drastically simplified general position relating to unwelcome tenants in your UK holiday home.
There are a few things to try and get to grips with in terms of basic concepts:
holiday properties are not typically considered to be empty properties even when between lets – owners of these properties may find that the legal position is clearer in terms of protecting their interests and rights (but still complicated);
very short-term holiday renters that have outstayed their welcome are not necessarily seen in the same light as squatters or longer-term tenants (but yet again, the position can be complicated).
The owners position
In theory, someone that rents a short-term holiday let has far fewer rights than a sitting tenant or someone on a long-term rental contract. If they simply outstay their rental period then, in theory, entry to your property could be forced and the locks changed – with the support of the police as long as it is peacefully.
However, in practice it is rarely this simple and you may have to go through eviction processes.
If your UK second home is occupied by squatters, their rights may be less than they would be had they occupied an empty property. Once again though, to evict them may involve legal processes.
The problem
Thankfully, second homes and squatters or overstaying renters rarely come together to cause owners problems. Nevertheless, such situations do happen and they could happen to you.
Unfortunately, it may be the case that you'll need to be patient and go through due legal process to get the people evicted.
Sadly, you're likely to run up significant legal bills with perhaps very little prospect of recovering the costs involved unless you are insured.
Our solution
The good news is that at Schofields, our UK holiday home insurance provides a legal helpline to assist with the problems arising from disputes with holidaymakers who refuse to leave and evicting squatters.
Finally, always have a contract with holidaymakers setting out the holiday dates.