Home insurance fraud – can you really afford to take the risk?
Reading Time:
3
minutes
The scale of insurance fraud – a £1bn a year industry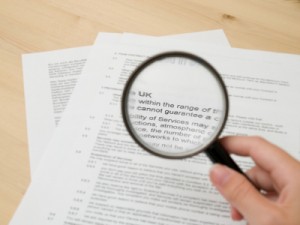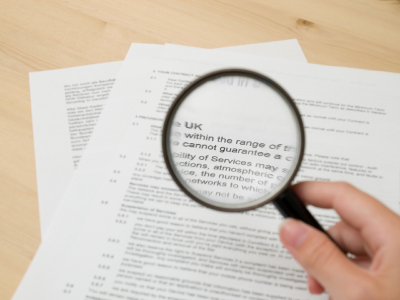 Insurance fraud is on the increase and guess who is shouldering the cost? You, the honest policyholder. Insurance fraud now adds, on average, an extra £50 a year to the annual insurance policy.
The ABI (Association of British Insurers) has revealed figures which show that insurers are detecting record numbers of fraudulent claims;
Every week a staggering 2,670 fraudulent insurance claims worth £19 million are being uncovered as insurers intensify their crackdown on insurance cheats
Last year, Insurers detected 139,000 bogus or exaggerated insurance claims, up 5% on 2010.
Home insurance frauds were the most common with 71,000 dishonest claims, valued at £106 million, detected.
But can you really afford to take the risk when it comes to insurance fraud? Insurers are using ever-more sophisticated hi-tech methods to check if your claim is genuine. If you are found to be dishonest the implications can be major.
Insurance lies
Insurance fraud impacts every type of insurance and typically involves;
Individuals failing to disclose previous claims or deliberately submitting false details when applying for cover in an attempt to cut their premiums. For example, underestimating the value of their possessions or lying about security measures taken.
Exaggerated claims, where policyholders add extra items to a genuine claim, increase the value of an item or exaggerate the extent of damage. According to research, 1 in 10 add an average of £600 on to their inflated insurance claims.
Insurers have also seen a rise in the number of fraudulent 'accidental damage' claims made on home insurance policies, with the insured deliberately damaging furnishings or electrical items in an attempt to claim for new ones.
The risks of being caught
Insurance fraud puts your cover in jeopardy, with potentially disastrous consequences. Deliberately withholding information, misrepresenting the facts or submitting inaccurate details – can render your insurance invalid.
In the event of non-disclosure of a material fact, the insurer can 'void' the policy from inception, decline to return the premium and seek to recover money paid out to the policyholder in relation to previous claims.
Insurance fraud register – insurers are watching you
Insurers are using ever-more sophisticated methods to check if a claim is genuine. Scrutinising proposal forms, advanced questioning techniques as well as sophisticated and powerful analytical software is helping to cut the cost of insurance scams.
The ABI has launched the insurance fraud register (IFR) to help cut the cost of insurance scams. The IFR database will hold details of all known insurance fraudsters. The Register will make it easier for insurers to prevent fraud by making details of known fraudsters available to insurers.
Insurance fraud isn't worth the risk
Insurance can seem expensive, but you're paying for peace of mind. If for example your holiday home burnt down, you want to know for certain that your insurance policy would pay out – not decline the claim due to non-disclosure or fraud.
The only thing you are likely to gain from cheating on your insurance is a criminal record and an inability to get new insurance.
Claims details are also are shared between insurance companies, and therefore a fraudster, is unable to escape detection simply by switching insurance.
When taking out a policy always divulge previous claims or incidents and don't exaggerate claims.