How to Calculate Buildings Insurance Rebuild Cost
Reading Time:
4
minutes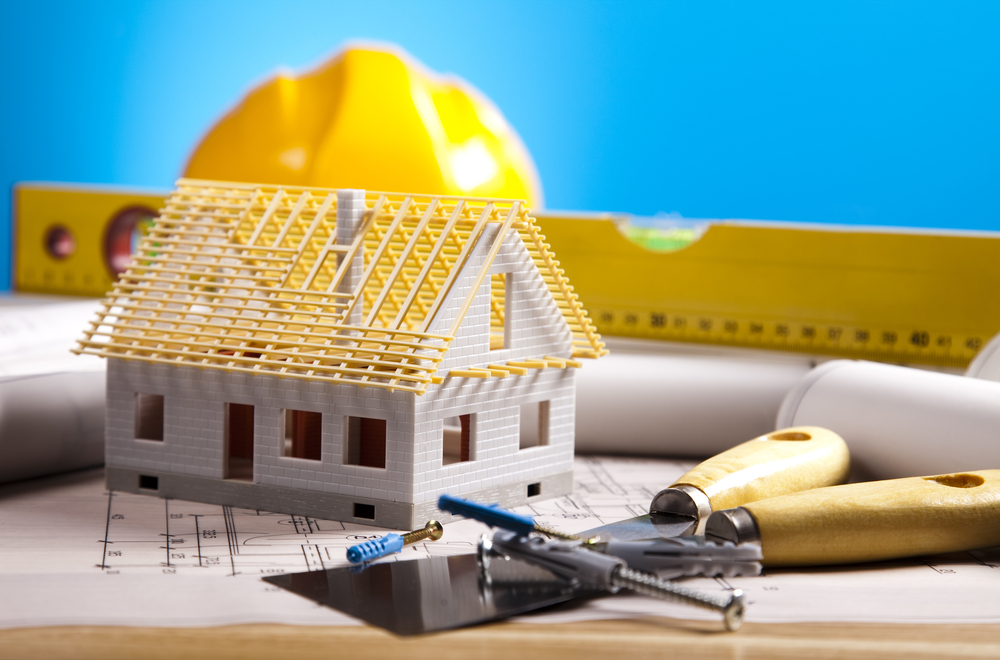 Your holiday home is likely to be one of the largest financial investments you will make in your lifetime. Therefore, it is extremely important that the buildings sum insured is accurate so that if it were to be significantly damaged by fire or flood, for example, it will be restored to its former glory.
Astonishingly, research shows that as many as one in five households could be under-insured, risking a major financial loss should disaster strike.
Ultimately, it is you the property owner who is responsible for making sure that the sum insured is accurate so that this doesn't happen – fire leaves family £450,000 out of pocket.
What's the difference between buildings and contents?
It's important that property owners understand what buildings insurance actually covers, as there's a lot of confusion between buildings and contents. This confusion can lead to claims disputes and holiday homes being under insured.
Buildings insurance covers the structure of the building – walls, windows, the roof, plus permanent 'fixtures and fittings' such as bathroom suites, toilets, fitted kitchens and wardrobes. The definition of buildings usually includes domestic outbuildings, garages, fixed fuel oil tanks, garden sheds, swimming pools, tennis courts, drives, patios, terraces, walls, gates and fences.
As a rule – can it reasonably be removed and taken to another home if you move? If it can, then it is 'contents' and it will not generally be covered by buildings insurance.
But what about laminate wooden flooring where the individual planks are glued together and fixed under a skirting board or beading? It's a 'fixture and fitting' and part of the building.
What does buildings insurance cover?
Buildings insurance covers the cost of rebuilding or repairing damage to your holiday home (other than that arising through wear and tear) for 'specified perils'.
These usually include fire, flood, subsidence, earthquake, storm, lightning, theft (or attempted theft) vandalism, escape of water, oil and damage caused by falling trees.
Is buildings insurance compulsory? If you have a mortgage on your property the lender will insist you take out buildings insurance. Otherwise, buildings insurance is not compulsory, but being uninsured is a huge risk.
Why you need to know how much it costs to rebuild your home
When you apply for insurance the insurer will require a buildings sum insured to calculate the premium.
A common mistake is that people use the purchase price or the current market value as the basis of the sum insured. This is wrong!
The buildings sum insured should represent the total cost of reinstating your holiday home – including demolition, debris removal, professional fees (architects, surveyors, engineers, legal) and the additional cost of complying with government or local authority requirements.
How to calculate the cost of rebuilding your holiday home
If you have recently bought your holiday home the "minimum reinstatement cost" or "rebuild value" for insurance purposes will be on your survey, mortgage valuation or deeds.
Alternatively, there are two other ways to calculate your holiday home rebuild cost: hire a surveyor or use a rebuild calculator.
ABI rebuilding cost calculator
If your UK holiday home is of standard construction the Association of British Insurers offers a free (registration required) rebuild cost calculator to help you assess the rebuilding cost of your property. To use the calculator and get an approximate rebuild cost, you'll need to measure the external floor area for both upstairs and downstairs.
There are a number of restrictions to the calculator. For example, properties with unusual features such as thatched, listed buildings and houses made of non-standard materials.
Therefore, the best way to get an accurate rebuild cost of your holiday home is to ask a chartered surveyor to carry out a rebuild estimate.
Hire a chartered surveyor
For UK homes, the best way to get an accurate rebuild cost is to instruct a RICS qualified chartered surveyor to visit your property and carry out a rebuilding cost survey. You'll receive a comprehensive Rebuild Cost Assessment (RCA) report guiding you on how much you should insure your buildings for.
Search the RICS web site to find a Chartered Surveyor in your area.
You will have to pay for a survey, but the cost is insignificant compared to the amount you would be out of pocket as a result of being underinsured.
If your holiday home is overseas, your lawyer should be able to advise on where to locate a qualified surveyor.
Keeping your buildings sum insured up to date
Your insurer should 'index-link' your policy. This means that your buildings sum insured adjusts according to inflation. This ensures your sum insured is increased in line with any changes in the cost of rebuilding your property. Usually, this is done each year at renewal.
It's important to note that index linking only works properly if the sum insured was correct at the outset.
If you make any improvements to your holiday home – e.g. an extension, new kitchen or if you add a hot tub, contact your insurer to make sure your sums insured are increased.
The risks of underinsurance
Under-insuring a holiday home, whether deliberately to reduce the premium or unintentionally, has significant consequences. It could mean that your insurer will reduce the claims pay-out by the percentage that your property is underinsured by.
If for example it was discovered that following a claim the accurate rebuild cost is £200,000 but you only insured for £150,000 – you are underinsured by 25%. Therefore, any claim you make could be reduced by 25%.
Likewise, having an accurate sum insured can help prevent you from over-insuring your home and paying higher premiums than necessary.
To summarise
It is the property owner who is responsible for making sure that the "rebuild value" is accurate.
For peace of mind, hire a qualified surveyor to prepare a rebuilding cost assessment for insurance purposes.
Keep your sum insured up to date if you make alterations to your property.
Under-insuring a holiday home is likely to mean the insurer will apply average to the claims payout.