How to calculate holiday home contents insurance
Reading Time:
2
minutes
In the increasingly competitive market of holiday letting, holiday home owners are kitting out their properties to a high standard, with quality furniture and all the latest gadgets- in an attempt to be unique.
However, this often means that holiday home contents insurance sums insured are underestimated, because owners fail to take a proper inventory of their valuables.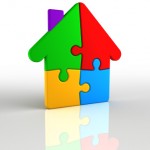 It's estimated that contents are underinsured by as much as 30%. The effects of underinsurance means you could be caught short if the worst happens, particularly with a 'total loss' e.g. a fire. Therefore, it's important that you insure holiday home contents for the full replacement value, so that you are adequately reimbursed following theft, damage or loss.
Here's how…
Calculating holiday home contents insurance
When calculating your contents insurance sum, you should draw up a list of rooms and create an inventory of items inside each room. Against each item, detail the amount you would need to buy a similar new replacement.
It's not just furniture, white goods and electrical equipment. Also include curtains, carpets, bedding and don't forget to include items outside – in your garden, shed or outbuildings
If you are unsure of what are contents, see our previous post for advice on what contents insurance covers.
Don't include personal valuables. These should be covered under the all risks section of your main residence insurance. If you holiday let, guests valuables should be covered by their travel insurance.
For guidance use one of these contents calculators. Bear in mind they are designed for main residence, not holiday homes, so exclude some items – valuables for example.
What if my holiday home contents are underinsured?
Insurers work on an averaging system. If they discover your home contents are underinsured, they will adjust their payout accordingly. For instance, if you insure your contents for an amount of £15000, but following a claim your insurer calculates the actual value is £20000, they would work out you are under insured by 25%. Then they would usually deduct the 25% from your claim.
Hence, it's important that you insure contents for the full amount, so that you are adequately reimbursed following theft, damage or loss.
Other considerations
Check single article limits that may apply
Keep receipts for high value items and take digital photos of items to support claims
Don't over insure – while it's important not to underestimate, over insuring can mean unnecessarily expensive premiums
Keep your policy up to date – keep your insurer informed of any changes to the value of your contents
Calculating an accurate holiday home contents insurance sum insured is just as important as the level of cover a policy provides. Ensure it's correct to avoid being underinsured.
Specialist insurance for your holiday home – get a quote.