Don't blow your holiday home cover: 10 insurance pitfalls to avoid
Insurance doesn't cover all eventualities, there are many exclusions in the small print of insurance policies to look out for. The following examples identify some common ones in holiday home and second home policies that can 'catch you out'.
It's important that you familiarise yourself with any that apply to your policy, to ensure that it covers exactly what you expect it to.
Under insurance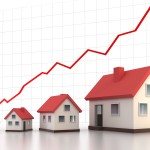 Underestimating the value of your holiday home's buildings and contents, whether unintentionally or deliberately to keep the premium down, can leave you under-insured and out of pocket in the event of a claim.
If your sums insured are inaccurate, any claim payments are likely to be reduced by the percentage that your property is underinsured by.
Your holiday home buildings sum insured should represent the amount that it would cost to rebuild your home, if for example it burnt to the ground. It's important that you insure for the rebuild value, not the market value. The best way to get an accurate rebuild cost is to instruct a qualified surveyor.
This guide to calculating buildings rebuild value may be useful.
Apartments
If you own a holiday apartment overseas that is covered by the community building insurance, you may have a shortfall in cover. Community building insurance typically only covers communal areas, such as walkways, swimming pools and the basic rebuild of the building structure. Usually, 'fixtures and fittings' within individual apartments, such as fitted bathrooms and kitchens are not covered.
It is recommended that you take out your own 'all risks' policy for any perils that may not be covered by the community insurance. This article on what does community building insurance cover explains more.
The best way to estimate the value of your contents is to do a room by room inventory. Against each item detail the amount you would need to buy a similar new replacement. This guide to calculating contents sum insured may be useful.
Security requirements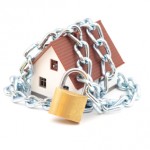 When insuring your holiday property have you agreed that the property has specific locks, shutters or security bars fitted to windows? Do you leave keys 'hidden' (such as under plant pots or a mat), for guests arriving at your holiday let?
The insured has an obligation to keep their property safe and secure whether it is occupied or not. Failing to implement the insurers required security measures is likely to invalidate theft claims.
Check if your policy covers theft by 'unforced entry'. Some insurers only cover theft if there is visible evidence of forced entry to your holiday property. Theft using a key or by entering through an open window or unlocked door would not be covered.
At Schofields we cover theft by 'unforced entry'.
Winter heating warranties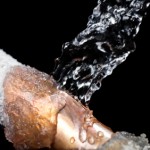 Nearly 1 in 5 claims made on buildings and contents insurance is for damage caused by escape of water. In the winter of 2010 alone 103,000  property claims were for burst pipe damage costing £680 million.
Due to the vast amount of water damage claims arising at UK holiday cottages in recent 'arctic' winters, policies now include winter heating warranties.
These typically stipulate that when the property has not been lived in for a specified period between November and March, a minimum temperature must be maintained unless all water and gas supplies are turned off at the mains and all water and central heating systems are drained.
Many escape of water claims can be prevented by following these procedures.
Check your most recent policy wording to see what winter warranties apply to you. If you fail to comply with them, the insurance is likely to become invalid in respect of loss or damage resulting from escape of water.
Misrepresentation and non-disclosure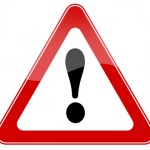 When applying for insurance it is likely that you will be asked to disclose any material facts that could affect the risk that you're insuring. Is the property actually a holiday home/second home? or is it a property stuck in probate, being renovated or simply left empty. Is there a flood risk nearby?
A policy could be invalidated should the insurer discover the property has been misrepresented or you haven't disclosed a material fact. If in doubt, disclose.
Limited public liability protection
How much public liability indemnity does your policy provide?
Does it extend to cover holidaymakers staying in your property?
Does it cover the use of the swimming pool?
Does it cover employees who carry out domestic duties at the holiday home – such as the pool man or gardener?
Foreign sourced insurance for properties in Spain, France and Portugal often provide extremely low levels of cover, around €100,000 – €160,000, in comparison to £3 million from a UK policy.
Also, cover is often limited to the property owner, and doesn't extend to cover guests when commercially holiday letting. This could leave you liable should a guest injure themselves at your property.
Poor maintenance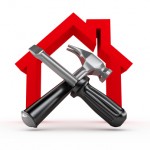 Have you fixed that hole in the roof, or cleared a blocked gutter? You should make sure your property is kept in a good state of repair to ensure that claims aren't turned down due to poor maintenance.
Insurance provides cover for a list of specified perils and does not cover maintenance related issues. With this in mind, it's important that holiday home owners take all reasonable precautions to prevent a loss or damage and keep their property maintained. Here are some holiday home maintenance tips.
Are there signs of an infestation at your property? Most insurers will not pay out on damage caused to property by vermin, so it is important to act on any signs of rats, mice, squirrels or pigeons.
Lapsed policy
Some policies automatically renew, but many owners 'opt out' to avoid being charged a fee to cancel the renewed policy, if for example the policy is no longer required. There is a risk though that if you fail to renew a policy cover will lapse. How will your insurance remind you that the renewal is due? Will they lapse on the expiry date or is there a period of grace?
Suffering a loss or damage at your holiday home is distressing enough. You don't want to then discover you are financially liable due to a lapsed insurance policy.
Problems cancelling overseas insurance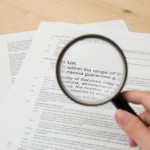 If you discover that your cover is insufficient or too expensive, how easy is it to cancel the policy. It is common in France, and sometimes Spain, for insurers to auto renew policies unless you give two months' notice of cancellation in writing.
Unlike the UK, in France you can't simply let an insurance policy lapse or cancel at the last minute with a phone call. If you don't follow the correct insurance cancellation procedure you will be liable to pay the full year's premium, even if you have taken out an alternative policy.
This begs the question; if the insurer makes it difficult to cancel a policy, how willing will they be to pay claims?
Here is some advice on cancelling French insurance.
Valuable items
Valuable items such as watches, jewellery, phones, ipads and money are unlikely to be covered by a holiday homes policy.
So how do you insure them? If you take valuables to your holiday home, these should be covered by your main residence 'all risks' contents insurance for theft, loss or accidental damage outside your home.
Likewise, holiday rental guests should arrange to cover their valuables at whilst at your holiday let. Travel insurance may provide some cover, but it is unlikely to be as comprehensive as 'all risks' cover provided by home insurance.
Claims deadlines
If you live hundreds of miles from your holiday home, how soon will you notice damage at your property in order to file a claim? Typically, French insurance policy terms require claims to be submitted within five to ten days of the damage occurring. These tight deadlines for filing overseas insurance claims can leave property owners who are unaware of a loss or damage unable to claim, if damage is noticed outside the stringent claims deadline.
Ideally, your insurance should stipulate that claims should be filed as soon as damage is discovered. Ensure you have someone who can check your property frequently, especially during frosty periods and after storms, to identity damage early on.
When comparing insurance pay attention to the cover – not just price
As you can see, there are many exclusions in the small print of insurance policies to look out for that can 'catch you out'. At Schofields we are happy to discuss common ones to look out for when comparing insurance.