Taking reasonable care when insured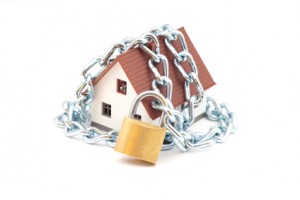 When you buy just about any type of insurance, your insurer will expect you to take reasonable care both when applying for the cover and once it is in-force. This applies to insurance for second homes too. So, what exactly is "reasonable care" and what affect, if any, will it have on you?
Your insurance application
Reasonable care is a term you often hear used by insurance companies and government bodies, and basically, it means what it says!
So, when completing your home insurance application, for example, you should take reasonable care that you complete it correctly. If it comes to light further down the line that you have omitted pertinent information on your insurance application (such as a previous claim, or you provided incorrect details about the structure of your property), potentially this could render your cover invalid.
Once you are on-cover
Once you've got your insurance in place, you do need to make sure you fully understand your obligations as part of the cover. With some second home insurers, for example, they may ask that you take certain security measures, heat the property or turn off the water supply in winter, or they may implement restrictions to the cover when the property is unoccupied.
Failure to adhere to your insurance provider's policy terms and conditions could render your cover invalid. This means that should you make a claim, typically it will not get paid. Make sure you fully understand what your obligations are in order to keep your cover active.
Taking reasonable care – don't be negligent
Of course, apart from any special terms and conditions that the insurer incorporates as part of your cover, all insurance companies will expect you to take reasonable care of the insured item (whether that is your car, your iphone or your holiday home).
You have a duty to your insurer to minimise and manage any risk.
This means that, say for example;
If the temperature is below freezing, don't leave your property unheated or with the water supply on without taking preventative measures to stop burst pipes. It's inevitable they will;
Or, as another example, allowing guests at you holiday rental host a 'birthday party' for 30+ guests when it only sleeps 8 will no doubt result in damage;
Don't forget to do the simple things, like locking your doors and windows when you are out.
This may all seem commonsense, but many people think that as they are insured, they don't have to worry about taking care of whatever it is they have insured. This is not the case – you do have a duty to take reasonable care.
One way to think about it is what would you do if you didn't have insurance, and something happened to, say, your holiday home – how would you deal with the problem?
To summarise, take reasonable care when completing your home insurance application (or application for any other insurance for that matter) and then, once you are covered, take steps to prevent loss or damage. This will help keep your property safe – and hopefully reduce claims.