Does insurance cover storm damage to fences & gates?
Reading Time:
2
minutes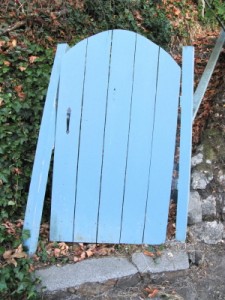 The position with regards to second homes insurance and storm damage to fences or gates is relatively clear. In most cases, they are typically not covered for that type of risk. Why not?
The problem is that many garden fences and gates are wooden or contain wooden components. That may make them vulnerable – for example, wooden posts driven into the soil without protection may be prone to very rapid rotting.
It is also the case that some fences are erected or repaired on a 'DIY' rather than professional tradesperson basis. What this means is that they may be more likely to be blown over and wrecked by storms or sometimes even relatively modest winds.
Due to the extreme difficulty in differentiating between damage caused to a fence by the weather on its own, and where the weather has simply worsened problems arising from a poorly built and/or maintained structure, insurers, including Schofields, will typically not cover the risk on a standard home insurance policy.
This has generally been the case since the storms of the late 80's when insurers received millions of claims for damage to fences. Consequently, rather than continue to cover storm damage to gates and fences and increase premiums, most insurers chose to exclude such cover.
But it's not all bad news. Your second homes insurance policy may cover damage to your fence/gate by falling trees, or where this is clearly attributable to what's called impact damage.
For example, if your fence or gates were damaged due to the impact of a passing vehicle, your policy may agree to pay out in accordance with the terms of your cover.
Regular maintenance
It's important to remember that the condition of your property may be important in other areas as well – not just fences.
Property insurance is designed to protect you from the financial consequences of unforeseen situations that you could not realistically have been expected to prevent. Damage arising from circumstances due to poor maintenance/wear and tear are not usually covered by a typical home insurance policy.
While a second home insurer may accept a claim for a gutter that blew down in a storm, they may be rather more reluctant to do so if the gutter simply fell down in good weather due to the fact that its supports were rusted through, or poor workmanship. This is why it is always a good idea to ensure that things such as roof tiles, guttering, internal plumbing and central heating boilers (etc), are all very well maintained and regularly serviced.
A condition of insurance is that the policy holder has a duty to keep the buildings in a good state of repair.
I thought this scenario warranted clarification – it's always beneficial to be aware of what is, and what isn't, covered before a claim.