How keys can invalidate your insurance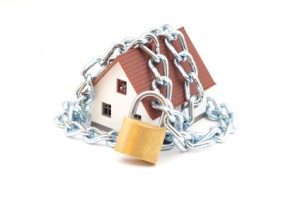 The idea that your keys alone could somehow invalidate your home insurance may sound unreasonable – but it's a fact.
For example, some insurers may insist upon very precise descriptions of the door (and window) locks in your property as part of the insurance terms.
Get those descriptions accidentally wrong (which may happen unless you know what exact locks you have) and you may find that your policy becomes invalid.
Some insurers may insist on very specific locks being used, typically those that conform to BS3621. Any others may result, again, in your theft claim being refused.
Of course, an insurer may choose to take into consideration whether or not the locks are pertinent in a given claim situation. For example, an insurer may not choose to pick-up the question of non-compliant door locks if a burglar actually gained entry through breaking down the door.
If you have any doubts as to how secure your home really is, you can check your own locks by looking online at http://content.met.police.uk/Site/crimepreventionbumblebee
Shared risk
So, why are these things a potential issue for some holiday home insurers?
As a general principle, insurance operates on the basis of the insurer and policyholder sharing risks and responsibilities.
The holiday home insurer will commit to covering certain things in return for the premium, and as part of that contract they will typically demand that the policyholder complies with certain requirements and takes reasonable care to prevent loss.
These obligations are usually described as the terms and conditions of a policy.
The potential problem
In the case of home insurance, the insured has an obligation to keep their property safe and secure whether it is occupied or not.
Some people think that if they leave their keys 'hidden', away (such as under plant pots), their home will still be safe and secure. However, thieves know where these 'safe' places are, so you are, in effect, giving burglars easy access to your home.
And because the thief is letting himself in with a set of keys, there will be no signs of forced entry – which means your insurer may not pay out. Theft by 'unforced entry' is typically excluded. Check your policy.
So, with this in mind, what sort of things may some people do that could cause concern for an insurer as to whether they're keeping their house safe and secure.
A few examples might include:
leaving spare keys around outside of the property (under plant pots or mat, in hanging baskets, in a fake stone);
leaving windows open;
posting keys off to unverified guests prior to their arrival;
fitting totally inadequate locks to doors and windows;
having poorly secured external buildings that provide internal access to the property (e.g. garages, conservatories etc).
Be careful. Any of these things may, in certain circumstances, invalidate a home insurance claim by virtue of being seen as negligent.
The solution
At Schofields we will always be pleased to offer you our advice and guidance on what you should be doing to help secure your home. Expert advice may also be available from your own local police's crime prevention unit.
The good news is that our customers are adequately protected. There are no security requirements (we don't insist on specific locks) and our policy provides full theft insurance – including theft by tenants and non-forced entry. However, you should still take this advice into consideration to prevent loss.
As a general guideline:
burglars typically seek easy access and don't like forcing entry unless it's absolutely necessary – so don't leave spare keys in obvious places anywhere around the outside of the property. A hidden keysafe is a better option;
some holiday let home insurance cover is based on the principle of forced entry (check your policy) – so don't leave doors and windows open or lose contact with who exactly has your keys and when;
make sure that all doors and windows are secured via good approved standard locks. Check with your insurer what locks they require – don't misrepresent the holiday homes security on your insurance application, as this may invalidate your policy;
change the locks when you take ownership of a property – you never know who has a copy of existing keys.
These steps may not only help deter thieves but they may also help avoid questions being asked about the validity of a claim should the worst happen.