Breaching Holiday Cottage Occupancy Limits
Reading Time:
2
minutes
Breaching occupancy limits is a situation that many holiday cottage owners will be familiar with. But it's a difficult scenario to deal with, especially when children are involved. Should you terminate the booking or turn a blind eye?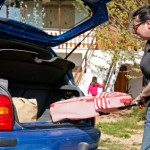 As reported by the times, a family booked a holiday cottage through an agency, and on the first night they had a guest and her baby to stay. As it was just for one night and there was a spare bedroom, they did not think that it would be an issue.
Unfortunately, this breached the occupancy limit as the property only had beds for five people, but there were now three adults, one child and two infants – both in their own travel cots. Although the agency said there wouldn't be a problem, as long as the extra guests left, once the owner discovered they asked the whole family to leave. Even after the guest departed.
Although this seems harsh considering that small children were involved, there are two sides to every story.
From the owners perspective: the booking terms made it clear that customers must not exceed the occupy limit or change the confirmed booking. By doing so, the owners are entitled to take back possession of their property.
From the holiday makers perspective: they may not have realised how seriously the owner would take it, especially as there was room in the property for the infants. Ideally, they should have asked the agency for permission for the extra guests to stay, and expect to pay a charge for extra laundry etc.
The owners are within their rights to be angry over the extra guests, but the decision seems a bit harsh considering it was for one night, there was room in the property and infants were involved. I expect most owners would have the opinion that a small charge and a word of warning would have sufficed in these circumstances.
Unfortunately this situation is common. There have been many instances in the past of guests sneaking 2-4 extra people in for the week or inviting friends staying nearby to use the pool. This is likely to increase wear and tear at the property, often at the owner's expense.
For this reason, it is important to state clearly in your booking terms what happens in the event of over occupancy. If you are feel that you have been deceived, then your terms should allow you to take back possession of your property. In trivial situations as above, it might be better to be flexible and make a small charge.
How would you deal with a breach of your occupancy limit? please add your comments below.