The Weirdest Holiday Rental Guests from 2017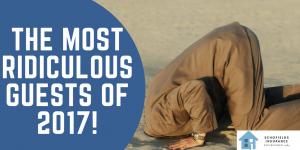 As a holiday rental property owner, you may dread being bombarded with cheeky enquiries, odd questions and the weirdest behaviour from guests. In some sense, it's expected, but in others, it's just strange!
Here are a few examples of ridiculous guest behaviour that left owners and property managers scratching their heads. If you are a veteran holiday let landlord, then it's likely you will recognise these stories of weird guests. If you are just starting out – good luck, now you know what to expect!
Please add your experiences in the comments section at the end.
Weird Behaviour
"The world would be a boring place if everyone was the same."

Everybody is different, it's a fact of life but there are some people who are "on another planet." They have quirks, ideas and behaviours that simply baffle others – including holiday property owners.
It was reported that a guest notified an owner about a leak in the radiator. After rushing over, the owner found there was nothing wrong with the radiator, it was just that the guests just couldn't get it working. What they couldn't work out is why the guests wanted the heating on when it was 29 degrees outside and they had the windows open.
An owner walked in on guests crawling on their hands and knees, when she asked what they were doing they replied: "We're playing baby." Ok…
One owner arrived at the property to find the guests sitting out on the porch reading by torchlight. After asking if there was a problem with the outside light, the couple replied: "Oh, we couldn't find the switch as it was too dark". The homeowner kindly pointed out that they had torches which could be used to find the switch. "Oh yes, (they then shined the torch on the switch and turn the light on) that's better. Thank you".
Another housekeeper noticed that the outgoing guests had tried (unsuccessfully) to light the led battery candles.
One guest rang the owner saying they'd booked the cottage for the week and where outside. When the owner checked the booking details for the guest it became apparent that they arrived a week early. Mr Guest – "Oh, I must have made a mistake…"
Cheeky Discount Requests
Every homeowner has experienced a guest who asks for a little extra off the rental rate. They're looking for a bargain and if you don't ask, you don't get. Sometimes rental owners don't mind if it's a reasonable request. However, that isn't always the case.

HomeAway users had a discussion regarding discount requests. Some come from returning guests and some from cheeky ones.
One user has had many requests that undervalue her property. Often, she gets guests' asking would you take 'X' amount (that fits their price range). The 'X' figure is usually way below the advertised price. In such situations the owner directs them to alternative accommodation in their price range, usually properties with fewer rooms and facilities – that's why they are cheaper.
Owners have even had guests try getting discounts by saying: "Would you rather the property be empty, or would you like to have it filled for a lower price?" – the cheek!
Others have had groups ask for discounts off weeks in peak season because flights are expensive. These in-demand peak weeks should not be discounted unless you're running your rental as a charity.
One homeowner simply had an email that read "2 seniors, please advise availability, any special rates for an OAP as we won't be using the other two bedrooms?". Talk about under-valuing a rental and getting to the point.
Another enquirer asked, our budget is £300 will you accept it? (when the rate was £700). Erm, well yes if you only want to stay for three nights, as that's the price for three nights.
One owner jokingly said he's thinking of adding a disclaimer to his listing, stating "Don't ask for a discount if you're easily offended". I'm sure many other holiday property managers feel the same.
Quirky Enquiries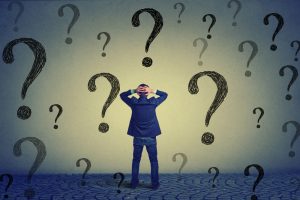 Every now and then owners get guests who make odd enquires about their property. Usually, guests ask about local amenities, what appliances are available and extra parking etc. Whilst others ask how far is the ski apartment from the beach? Can I bring my pet monkey?, yes, somebody did request that, according to the Daily Mail. And that's not all…

One homeowner received an enquiry from a couple who liked to cross-dress. They wanted to ask whether the owner minds as they were planning on arriving in the opposite sex's clothing.
Owners have even been faced with guests enquiring about the weather in 12 months' time. How could someone possibly know that?
Another asked, I would love to book but I'm not keen on white sheets. Would it be possible to have coloured sheets?
One enquirer asked about the cottage only sleeping 4. "Can you accommodate me and my husband, our 2 friends, and 3 kiddies. Owner: "That sounds like 7 people though?". Enquirer: "Well I wasn't really counting the kiddies as they can sleep on a blow-up bed or the couch". Book a bigger property then you penny-pincher.
Whilst one enquirer asked the owner to confirm that during her stay she would not encounter any cockroaches.
Another asked about 7 nights in July for 4 people. They asked: "Does the £650 include flights and car hire?". I don't think they understood the concept of booking with the owner directly.
Guests can be a little naive at times, often asking questions that aren't possible to answer. Other times it's them being a pain or that they want to confirm their lifestyle is compatible with the rental.
Bizarre Complaints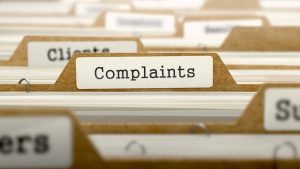 In life, there are people who complain about everything. No matter how small or insignificant the issue is, they will complain. Sometimes over the most ridiculous and obvious things. As some holiday let owners have found – it comes with the territory.

One guest complained the toaster had burnt their toast. Clearly, they didn't know that turning the toaster down would solve that problem.
Another owner received a complaint from a guest who was unhappy that the Swiss Mountain Villa was on a hill. He said his wife feared heights and demanded a refund. Of course, that wasn't granted. Mountain villa kind of indicates there would be hills.
A guest complained it was too dark outside and all they could hear was animals. You'd think they would have expected that considering they rented a country cottage in a forest.
One guest was left disappointed after a stay due to their being fewer butterflies than the previous year.
Another owner was asked whether they could come to the country cottage and clean the rabbit poo up and make sure they don't return to the garden.
The most random complaint made was that the forks only had three prongs and not four!
A property manager received an angry call from guests complaining that the washing machine was not working. Manager: is it switched on? Guest: Yes. The manager travelled over to the property. Yes, you guessed it…the plug was in the socket but not switched on!
Others have received noise complaints about the ocean. The owner was asked: "Does the ocean make this much noise every night?" It's the ocean, it makes as much noise as it likes.
One guest asked why isn't the BBQ available? – err, because there is 1 meter of snow outside and it's -15oC.
The sea is too cold and British plugs not fitting in overseas plug sockets have also been complaints from infuriated guests.
Left-Over Items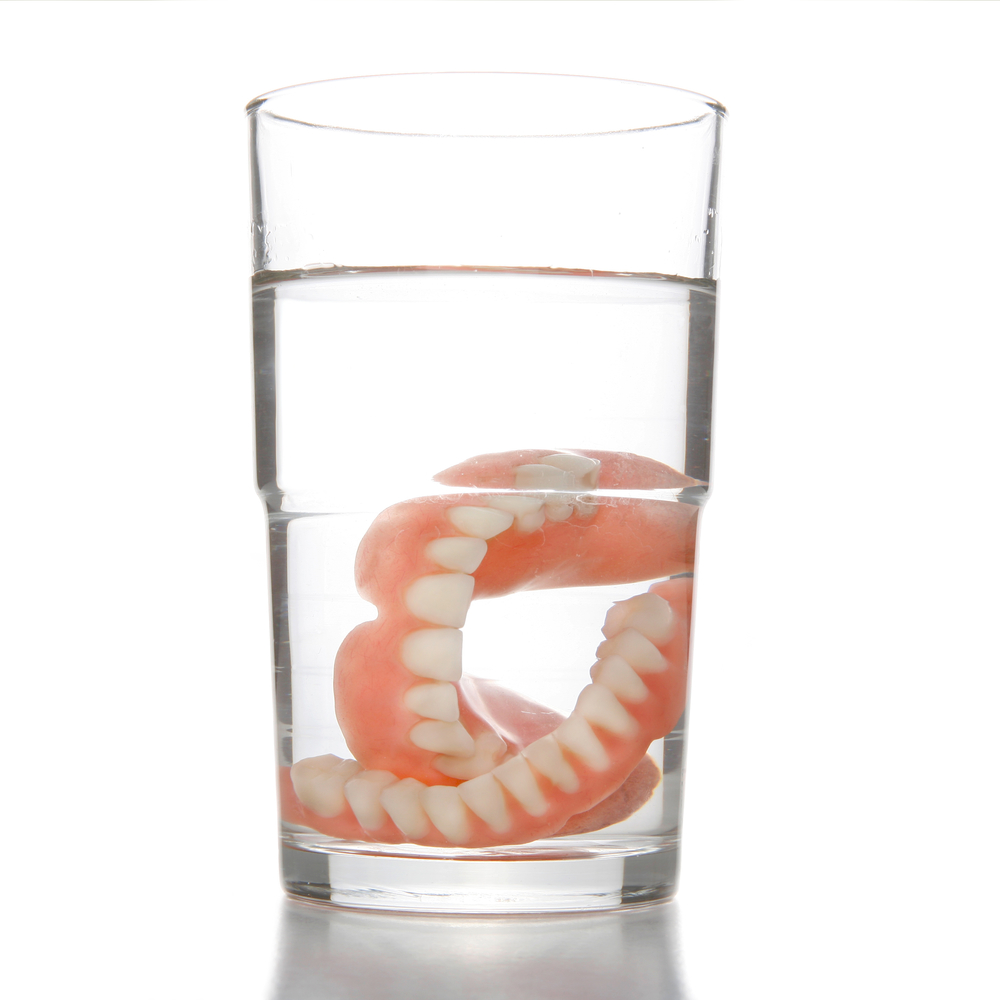 Departure for some guests can be a nightmare. The post-departure stress can get too much, and items get left behind. For many, it's an annoyance but for some, it's a tad embarrassing.

Some interesting reports from rental owners include:
A couple asked if they left some underwear in the laundry. No, but they did leave some on the ceiling fan.
Another family left their child car seat behind. How can you forget a car seat when you're driving home…with a child.
It's not just underwear that gets left behind either. A cleaner once found two goldfish happily swimming around in the bathroom sink. Unexpected guest? Impulsive buy? Or a surprise gift? Who knows…
A owner once found two perfectly cooked boiled eggs left in a pan in the cupboard. Plus, 20kg of carrots. Maybe it was an early gift for Santa and his reindeers?
False teeth are also a commonly reported item that guests leave behind. You'd think they'd notice they're not wearing their teeth.
But the oddest item left behind has to be a satellite dish fixed to the wall, complete with cabling and decoder. Maybe the guest couldn't be without their favourite show.
There certainly are some odd things that people 'forget' when in a rush.
Strange Disappearances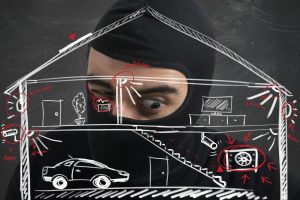 Pilfering items is a growing, and infuriating trend that holiday property owners encounter. In most cases, it's strange items that go missing. But these items are essential for incoming guests, so owners have to rush around replacing them before they arrive.

A owner posted about some guests who stole a potato masher and bin liners from a rental. Imagine the thought process of stealing a potato masher whilst on holiday in Greece.
One owner posted about guests who stole an extension cord, light fittings and two dining chairs. How on Earth did they find the space to fit two chairs in their car?
Money Saving Expert ran a survey primarily focused on what people have taken from hotels. Towels, toiletries, complimentary biscuits, tea and coffee are the most stolen items. However, some admitted to stealing TVs, bed linen, pillows and even duvets. Although only a few admitted to stealing larger items, they still did!
Coat-hangers, along with plug-adaptors, umbrellas, batteries (from remotes), hair-driers and hoover attachments are all items that have a habit of going walkies.
For some people, if it isn't nailed down then they'll take it! Some owners leave an inventory of every item in the property. This can be a huge deterrent for guests as they won't take the view that "they won't notice its gone."
Property Damage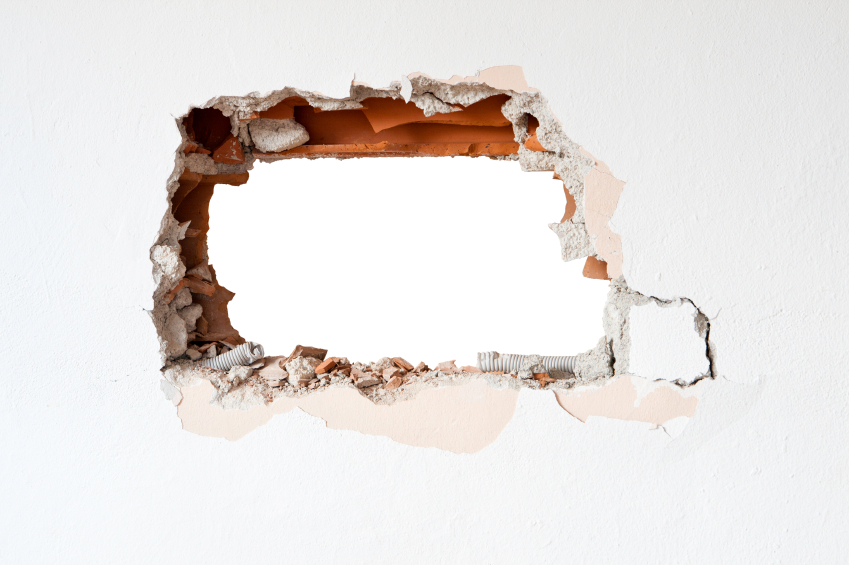 One of the most disheartening things to happen to a rental owner is property damage. Trusting someone with your property and having it trashed is hurtful. Most owners are prepared for broken glasses or cracked crockery, but a trashed property is devastating.
One owner reported that their property had received over 20 damages in the last year. To name a few: the leather sofa was ruined with an abrasive cleaner, every fridge shelf was shattered, the dishwasher door had been broken and the games console had the wires ripped out. Ouch!
A family of four left one holiday rental in a right state. Every bed protector had to be replaced due to vomit and blood stains. And the coffee table was covered in red hair dye that proved impossible to remove. Plus, each bin was stuffed with dirty nappies. Surprisingly, the cleanest room was the one occupied by the children.
Another family caused nearly £200 worth of damage during their stay after they broke the oven, sun loungers and chairs. As well as causing a water leak under the sink after dislodging the waste from the sink by ramming boxes into the cupboard.
Another guest emptied hot embers/ash into the plastic kitchen bin on departure. Fortunately, the housekeeper arrived soon after and prevented a disaster.
One owner was left devastated after being alerted by her cleaner that the house was covered in vomit. The floors, bed and even walls were all stained. The beds needed replacing, walls painted, and floor thoroughly bleached and scrubbed. Apparently, the neighbours had invited them over and plied them with assorted drinks that didn't agree with them.
It was also reported that one guests' children shoved a teddy bear and glasses down the toilet. Due to the blockage, the toilet couldn't be used for a day. Despite their children causing the damage, the parents had the cheek to demand a full refund.
There have also been reports of week-old poo stains that needed something similar to a pneumatic drill to remove them. And the most disgusting of all, a pile of nail clippings were found on the bedside table, yuck!
Overall…
Guests, on a whole, are a delight. They book a property, pay the advertised rate and are respectful whilst staying there. However, there are the odd ones who make strange requests, complain about everything, steal and cause damage to the property. Not all guests are bad, but it's worth noting some of the things some guests get up to so you are prepared!
Please add your guest stories in the comments section below.