Strange & Stupid Guests – Holiday Cottage Owners Reveal All
Reading Time:
4
minutes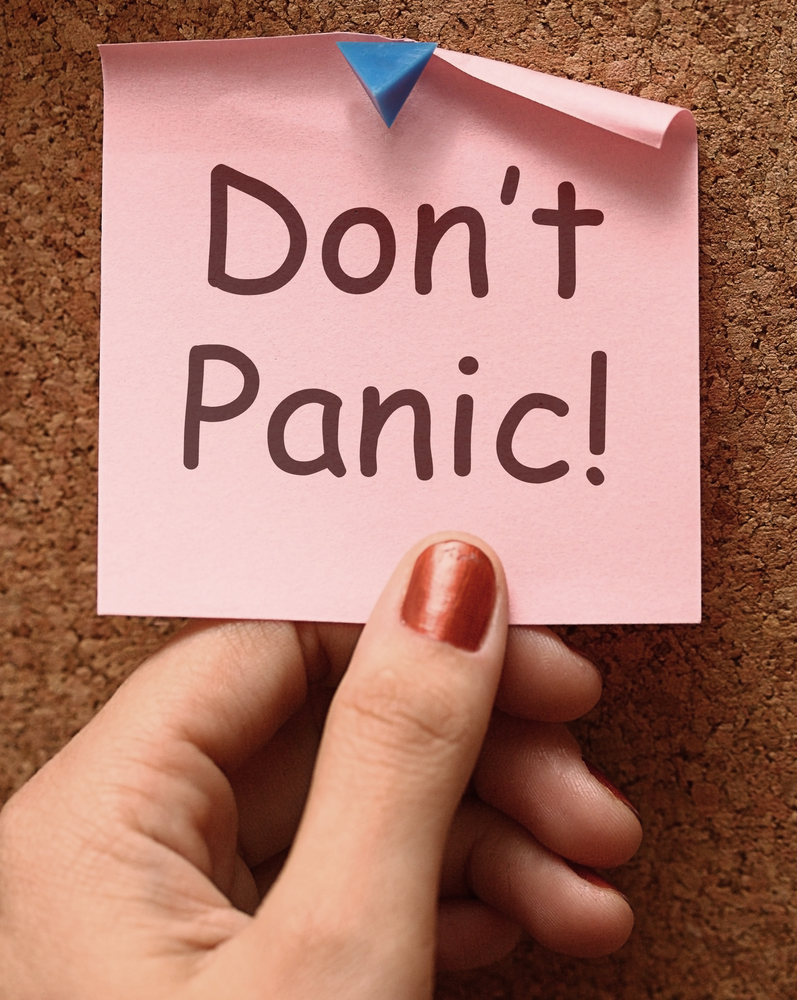 Your holiday let is likely to be one of your most valued assets. Somewhere you may have painstakingly renovated from a ruin, where you spend many hours meticulously cleaning and preparing for guests or a special place you intend to retire.
Unfortunately, some guests don't abide by a 'treat it as you would your own home' rule when renting holiday homes. By opening your holiday cottage to strangers, you're opening yourself up to disgusting guests and bizarre behaviour.
The strange, stupid and disgusting things guests do
We've scoured the internet to collect stories of disgusting and bizarre guest behaviour. If you have been renting out your holiday home for several years then you are likely to have experienced some of these.
Strange guest behaviour 
Dirty dishes are put back in the cupboard between the clean ones.
Boiled eggs left in the kettle.
Getting fake-tan/hair dye on towels and bed sheets.
Missing the toilet and leaving poo on the floor.
Guests have the heating, log burner or air conditioning on full with the windows wide open
Checkout instructions are to lock the door and place keys in the key safe, but guests departed, leaving the keys on the table and the door unlocked.
The guest checked out and left the shower running.
Allow pets on furniture and beds.
Phoning owners repeatedly because 'appliances aren't working' – in reality they haven't read the user instructions or have messed about with the controls.
Blood stains on the bed sheets duvet and mattress.
The large chef's knife was hidden underneath the mattress.
Bogey collection was wiped on the headboard.
Used earplugs stuck on the back of the headboard.
Guests brought a portable fire pit and had an open fire on the wooden decking.
Rearranging the furniture, taking internal furniture outside and bringing outside furniture inside.
Putting charcoal briquettes in the gas BBQ.
Trying to light the LED candles.
Ironing clothes on the bedroom carpet and subsequent burn marks.
Wetting the bed, then making it.
Washing a bike in the bath.
Putting hot pans on wooden worktops and tables.
Guest failed to close the shower curtain and flooded the downstairs kitchen.
The bed frame was broken after being used as a trampoline.
Nail clippings left down the side of the sofa.
Electric kettle melted after being put on the gas hob.
The worst items left behind by guests
It's not only strange behaviour but guests also leave behind bizarre items:
A used disposable nappy hidden behind a curtain.
Broken tooth.
Dirty underwear left in the oven.
A badger's skull.
A sex toy in the freezer.
Leftover rotting food in the oven.
Used sanitary towel in the bedside drawer.
The top items guests steal
Taking items home isn't exclusive to hotels, but some holiday let guests wrongly assume it's within their right to steal take items home.
Batteries from the tv remote and the smoke detector.
Coat hangers.
Pillow protectors.
Tupperware containers.
Light bulbs.
Having to replace missing items during a quick changeover can set housekeepers schedules way back. Also, the next guests may be the ones who discover essential items are missing – subsequently giving a negative experience.
What can holiday home owners do to prevent such behaviour?
Mistreatment of holiday homes is an ever-present problem for holiday home owners, and one that guests either don't seem to be aware of or have little concern about the consequences for owners.
For owners who live on-site and witness such behaviour in person, a quiet word with guests may be enough to resolve any problems.
But what can you do if you manage your holiday let remotely? Clearly communicate your expectations of how your property is to be treated during their stay. Outline your 'guest rules' in your booking terms and conditions and your welcome book so there's no room for confusion.
Consider taking a security deposit and make it clear that any theft, damage or extra cleaning costs will be paid for using the security deposit. Losing their security deposit may be at the forefront of guests' minds during their stay and make them more careful.
Don't lose sleep over it
Unfortunately, it comes with the territory when holiday letting – guests do stupid things and dome of their behaviour can be shocking. As you become more experienced, you will know what to expect and what you need to do to limit the effect it has on your holiday letting business.
Holiday letting insurance can safeguard against many incidents, but insurance doesn't cover every eventuality. Deducting from a security deposit can also be justified in certain circumstances, but more often than not you will just have to accept it, learn from it, and move on.
If it makes you feel better, then have 'a rant' with fellow owners on holiday rental forums and Facebook groups to share your feelings. Writing an email outlining your grievances that you would like to send to guests also helps, but don't send it. Simply writing it should make you feel better about the situation.
The majority of guests are lovely, but some will make you question why you rent out your holiday home. Thankfully the latter are few and far between.
Do you have any tales of 'stupid guests'? Please them in the comments section below.