What to do if your holiday rental photos are copied
Reading Time:
5
minutes
With the associated costs of holiday home ownership rising, there are an increasing number of holiday home owners turning to holiday letting as a means to generate income. Whilst the majority of property owners will market their rentals professionally, there are some owners who will steal your photos or website copy and pass them off as their own.
Although it's claimed that imitation is the sincerest form of flattery, when it comes to a competitor stealing your photos and lifting the copy from your advertisements, it's not flattering, it's theft. Ultimately it could be costing you bookings and it needs to be stopped.
There is every possibility that the culprit owns a property in the same village or on the same holiday complex, and that you might well bump into each other at some point. With this in mind how should you address the situation?
Sending an email outlining copyright laws and asking the culprit to remove your photo or content works 99% of the time. Usually followed by an apology over the 'misunderstanding' and that they didn't know they couldn't use them – hmm, really?
However, if your requests are ignored matters need to be taken further.
Steps to stop and remove content theft
How to find stolen images
Browsing competing advertisements on holiday rental websites can be a simple, but effective way to identify copyright infringement. For example, if your apartment in on a complex with a communal pool then someone may be using your skillfully taken photo of the pool, the same applies to photos of local tourist attractions.
Google has a useful image search feature. Select images and search for keywords relating to your property, the location, resort, property name, title of your photo or filename. Also, select the camera icon in the search box and upload the url of your image if it's on a website (right clicking on the image with reveal the url) or upload your original image. You can then identify who is using your image both with and without your permission.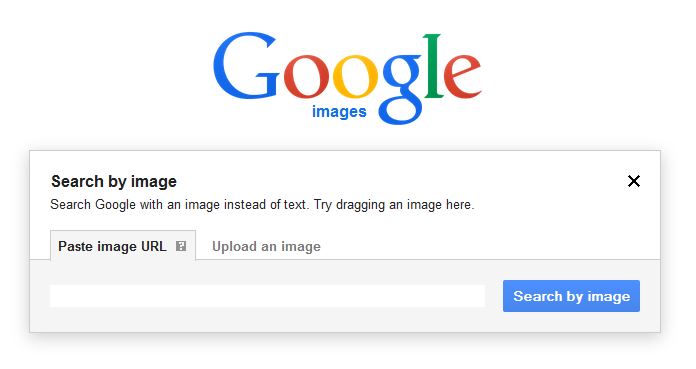 Watermarking your images
Watermarking your images can deter image theft. However, watermarks can be easily removed with image editing software, plus they can make your images less appealing to those you are trying to convert into guests. Personally, I prefer images without watermarks.
How to find copied text from your advert or website

Finding copies of your your ad text can be more difficult as generally speaking your copy will be slightly edited in an attempt to disguise the theft. Although you will instantly recognise content you creatively wrote even if it isn't an exact match.
To track down stolen content search for a unique section of your copy (a few sentences or paragraph) on Google within quotes "". For example (this search is for copies of this blog post).
You can also use a tool called Copyscape. Simply enter the URL of the content you want to check and Copyscape searches for copies of your work.
Finally, use Google Alerts to automate your plagiarism detection searching. Set up search phrases relating to your property, your location, complex, property name and website url and Google Alerts will email you when it finds new sites containing the phrases.
If you identify improper use of your content, gather evidence then move onto the next step – contacting the offender.
Contacting a plagiarist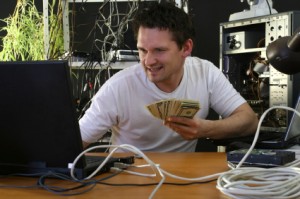 If your images are being used on a holiday rental portal, contact the site explaining the copyright infringement. Although it may take a few days for the images to be removed (because for some strange reason the sites generally contact the offender to check before removing the images?) the paid for listing sites tend to cooperate with removal based on your evidence.
As mentioned previously, if your holiday home is on a complex or in small village you may know the offender or you may well bump into each other at some point. With this in mind, sending a friendly e-mail to the website owner asking them to remove the copyrighted material should be the first step.
Usually the content or photo will be removed with an apology, an explanation that they underestimated the severity of the theft, or the blame will be passed to a designer, family member, pa etc. Problem solved. Move on but check back every so often to see if the 'misunderstanding' reappears.
What if you don't get a response?
If you don't get a response then you may wish to proceed to a more formal approach. Send a formal Cease & Desist letter to the site owner highlighting the infringing content and your original source. Dictate a strict deadline for removal of the copyrighted material and inform them of the consequences if they don't comply. A threat of possible legal action, monetary damages, and contacting their website host should get a reply and the content removed.
There should be obvious contact details on the website as this is where they receive holiday rental enquiries. If there are no contact details displayed visit http://whois.domaintools.com/ to lookup the domain owner, however their details may be kept private if they have opted to do so.
Some sites also have a link to the website designer at the bottom of the page. You could also contact them for the owners details. Any professional designer will be aware of the consequences of copyright infringement.
Further steps
By this stage 90% of the time the offending material should have been removed. If you don't have any success then you can either stop wasting your time pursuing the offender or take things to the next level.
Contact the website host (look up the host at http://www.whoishostingthis.com/) and ask them to remove the copied material.
File a notice of Digital Millenium Copyright Act (DMCA) infringement with search engines to have the offending site removed from their search results.
Although to some it may seem over-the-top to go to such lengths to remove the misuse of your photos or content, for many it's a matter of principal. Holiday home owners go to great lengths and expense to stage professional photos and promote their rental with engaging content. Why should a competitor use your content without permission.
Hopefully the advice above will assist you in getting the improper use of your material removed.
Further reading:
http://www.plagiarismtoday.com/ is an excellent resource where you can find Cease & Desist letter templates and further advice.
Where to find images you can legally use
Invest in a decent camera, follow these photography tips and start pressing the shutter button, or hire a professional. You may also find some excellent photographs of your area on image licensing sites such as istockphoto.com or www.shutterstock.com.
Never assume that because a photo or content is on the internet it is free for you to use.