Does home insurance cover snow damage?
Although a white Christmas is picture perfect, the snow leads to a flurry of insurance claims – especially burst pipes and cars crashing on icy roads.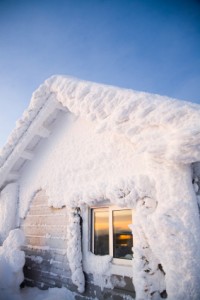 Thousands of holiday homes across the country have several inches of snow piled on roofs and in gutters. The worry is that when the thaw begins, water ingress happens and the weight of snow in gutters causes them to collapse.
Does insurance cover snow damage?
For our customers, the good news is that our second homes insurance policy covers loss or damage caused by the weight of snow. However, there are some exclusions – domestic outbuildings etc. see the policy wording.
Our experience is that not all policies offer this cover. Some insurers are covering snow damage under the "storm" provision on a buildings policy. However, most insurers aren't covering damage caused by the weight of snow unless the policy includes accidental damage to buildings.
In all cases where you have damage, call your insurer to establish exactly what's covered. It's important to note that any claim settlement will more than likely be reduced, or even refused, were there is existing damage or disrepair that only came to light once it started snowing. A hole in the roof for example.
If you need to make a claim, take photographs to demonstrate the depth of the snow. Also, be careful of thawing ice and falling snow – see videos below.