City Breaks, Staycations & Camping: The Impact of the Pandemic on UK Travel
Reading Time:
4
minutes
Our recent reports into the state of travel in 2020 and 2021 revealed some interesting data around the impact the pandemic has had on tourism around the world. 
Here at Schofields Insurance, we're always keeping an eye on the travel industry. Today we're revealing some shocking stats on how the pandemic has affected searches for travel in the UK – positively and negatively. 
Staying in the UK is on the rise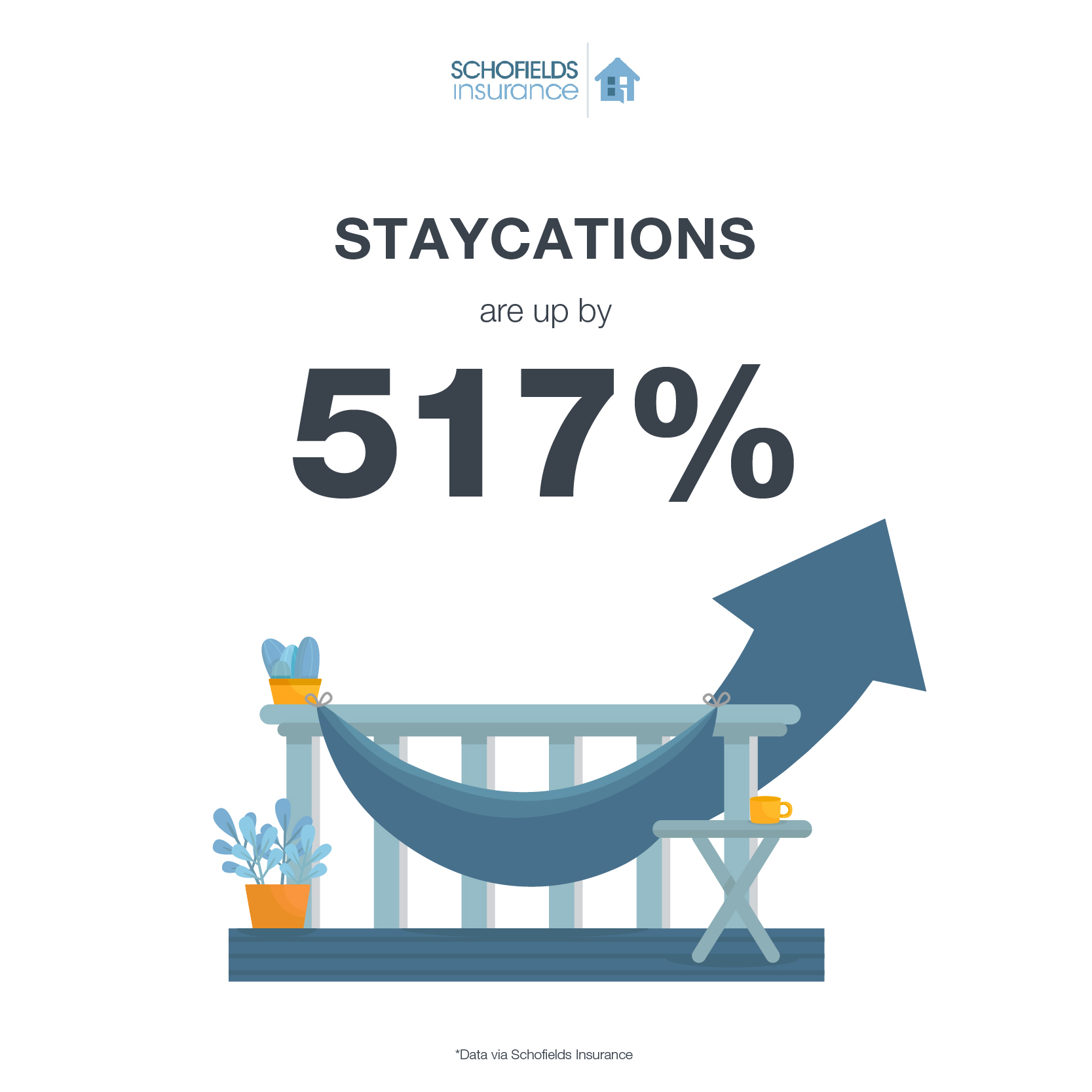 Public attitude towards travel is a delicate situation right now – with fears around personal health when boarding a plane, worries about travel companies going bust, and the potential for you and your family to have to quarantine with no prior warning when you land back on familiar soil, that's if you can even get away in the first place, people are turning to holidays closer to home.
There are a staggering 5 times more searches for holidays closer to home since lockdown has ended: from January to July, searches for "staycation" have risen by 517%.
Even the year on year stats show a huge increase of 236% from July 2019 to July 2020.
Searches for "UK travel" have also increased by a whopping 2500% year on year!
Interestingly, the UK goes against the grain in this respect: there is an expected net increase in travel in our own country in the UK, whereas in Germany and the US, common public opinion is that they will travel less in their own country post-pandemic.
Searches for City Breaks are down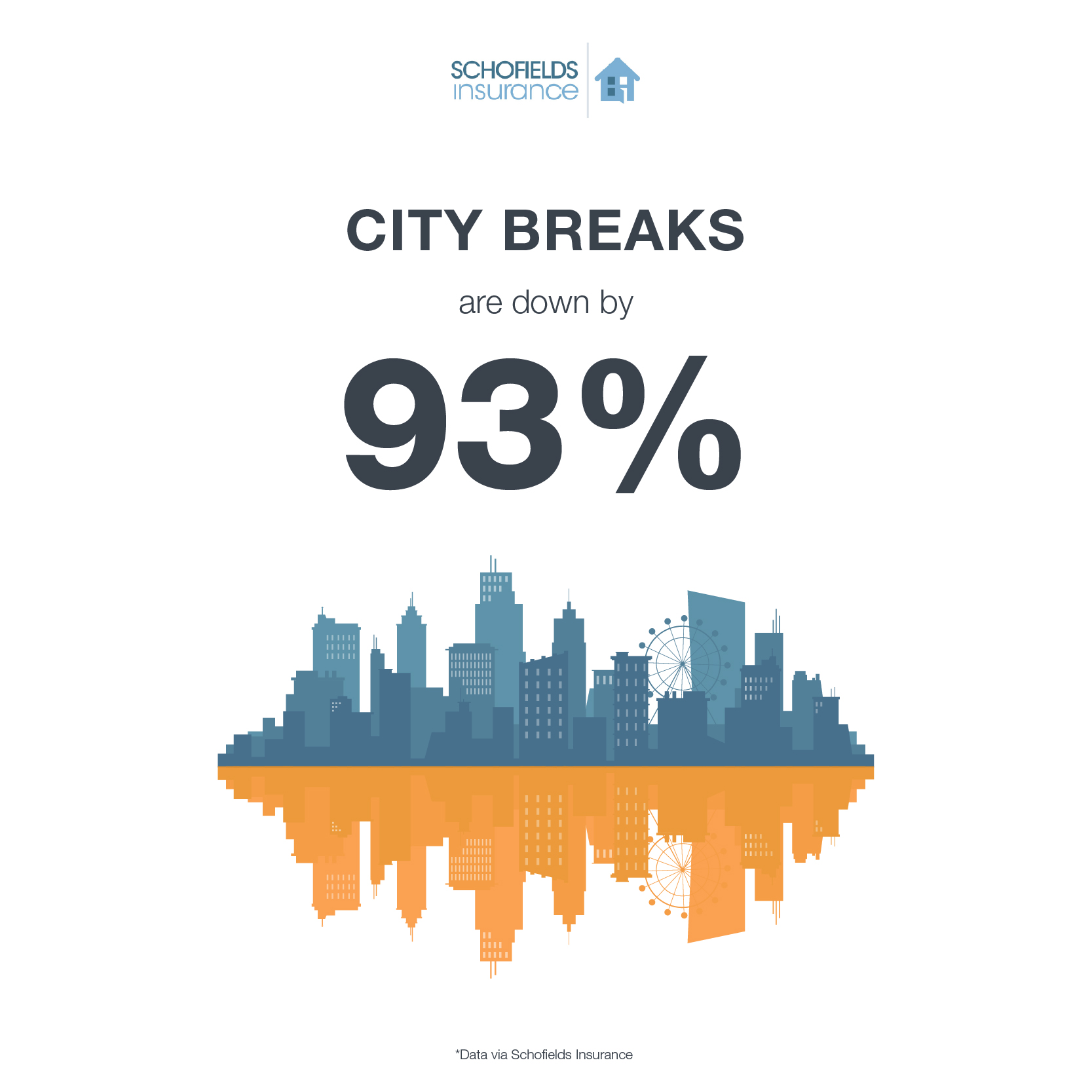 In 2019, the leading type of holiday in the UK was city breaks, with almost half of Brits (46%) choosing to take their hard-earned annual leave on city breaks. That's no surprise with the high density of shopping, eateries and cultural experiences located in city centres.
However, in 2020 the world is a very different place. Worries over crowded spaces as well as personal health have led to people escaping the cities.
Searches for city breaks are down by a staggering 93% from 33,100 at the beginning of the year to 2400 searches in June. 
People are choosing tents and cottages over hotels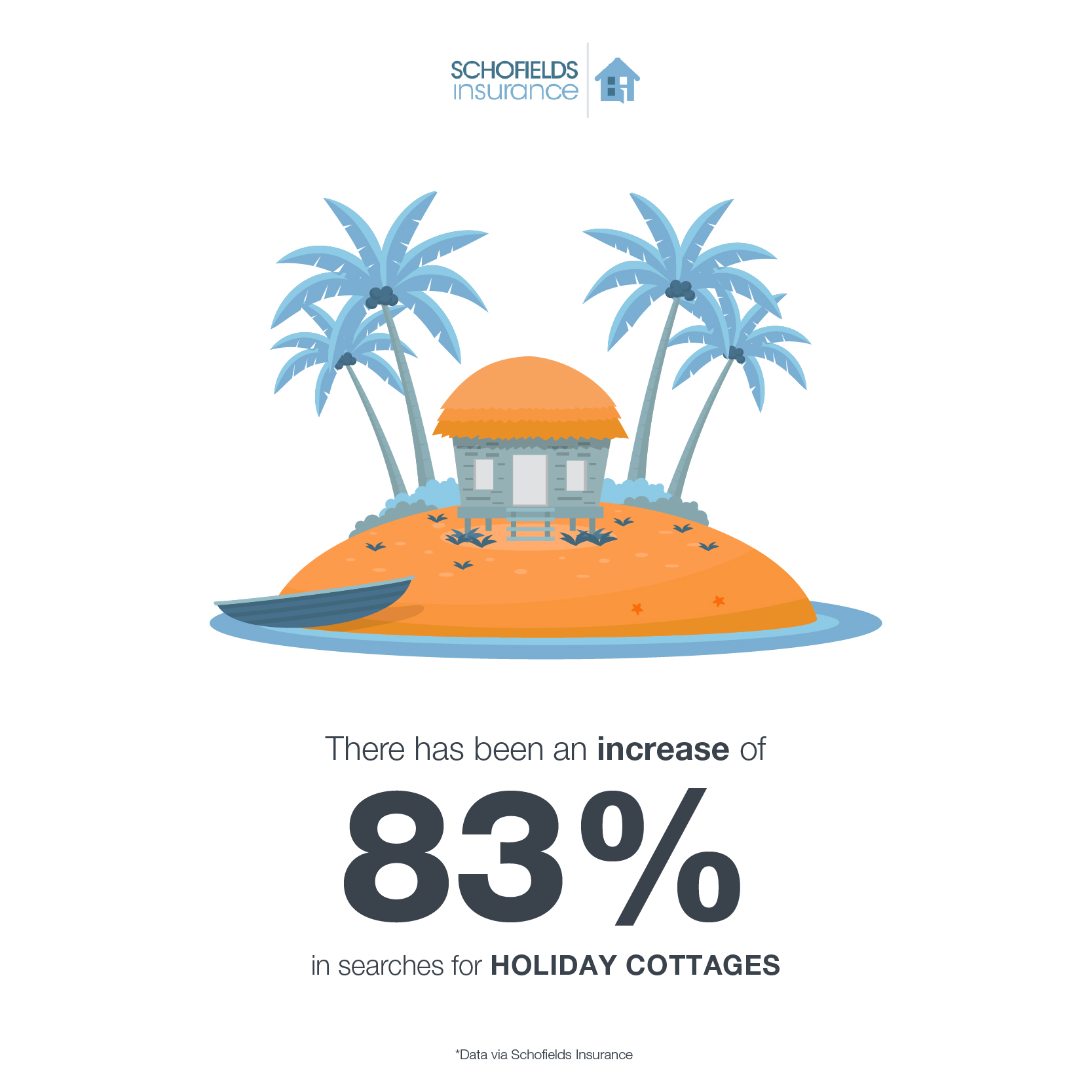 The type of accommodation really does matter right now: there's been an 80% decrease in searches for hotels from February to June.
In contrast, at least 4 times more people than ever before are dusting off their tents and going out camping, from 40,500 searches at the beginning of the year to 201,000 searches in July – an increase of 396%. At least the weather is on our side!
In addition to that, nearly twice as many people are looking for holiday cottages, holiday homes and holiday lodges in July 2020, with an increase of 83% in searches year on year for these terms.
Data reveals that use of public transport has declined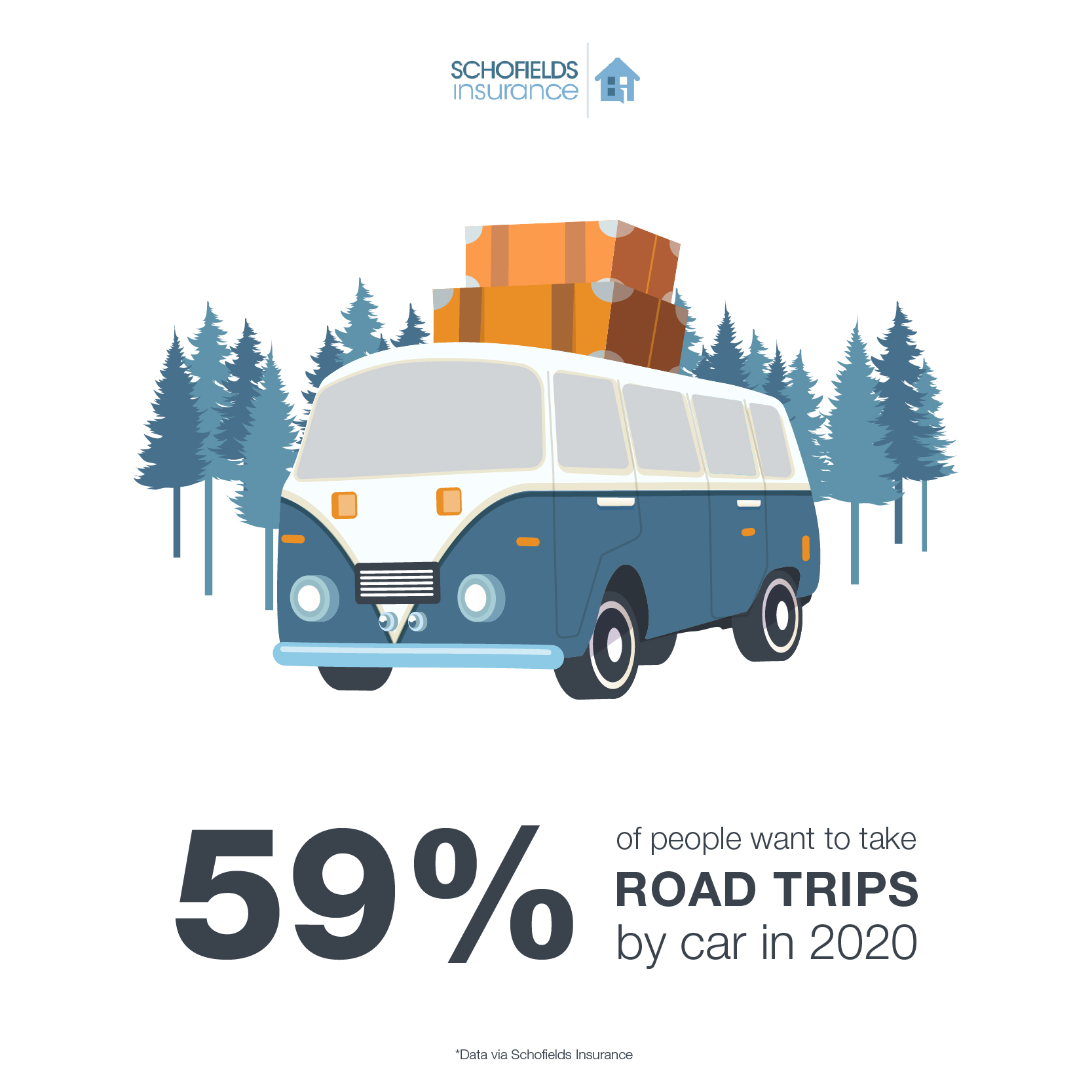 At this time of year, Google is usually swamped with searches for cheap flights as we look for a sunny break, however there's been an 87% decrease in these. 
Train lines too have suffered, with searches for train times dropping by 80%.
Instead, people are looking for alternative methods of transportation: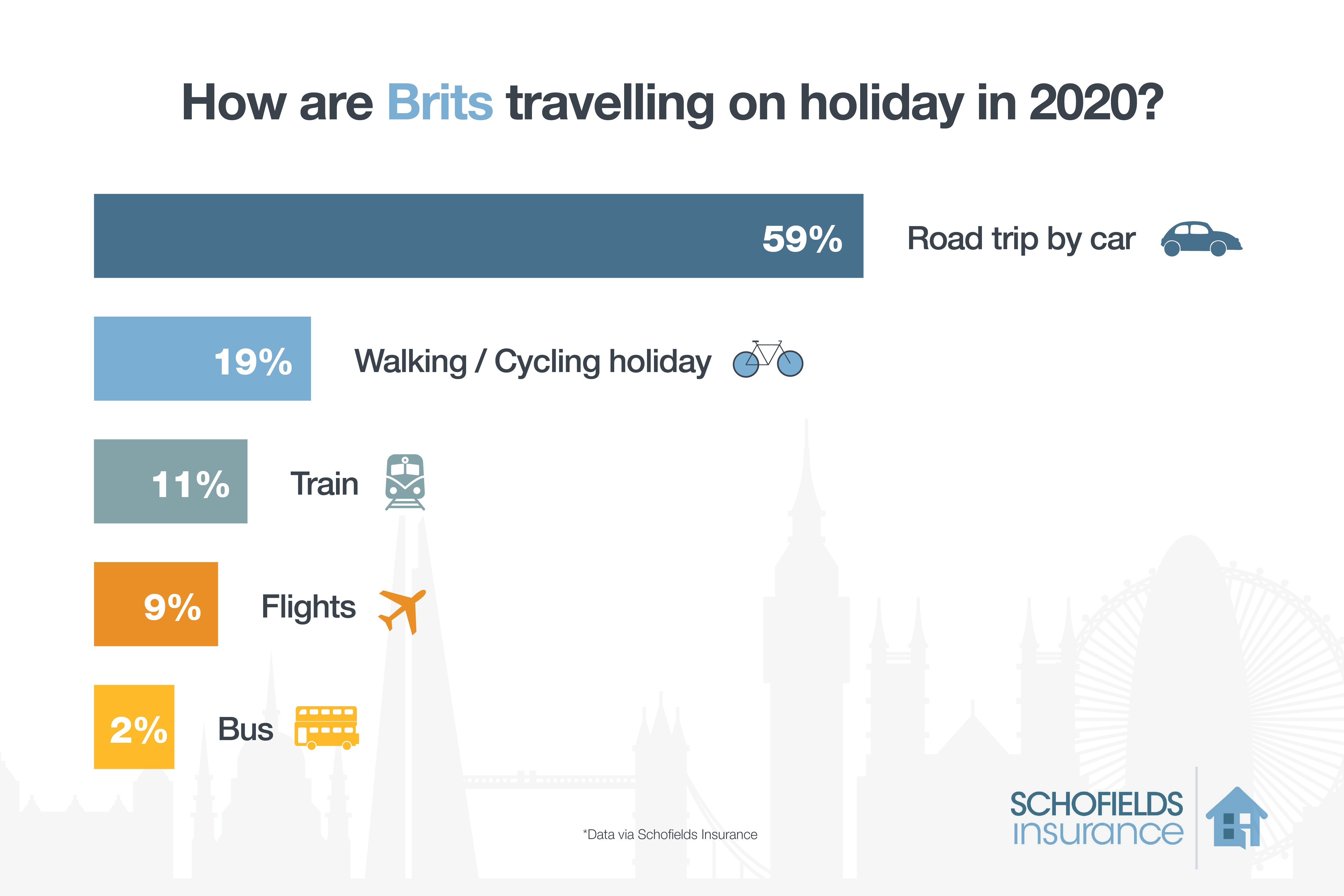 According to our survey, 59% of people would choose a road trip by car rather than catching a plane, train or bus for 2020. When questioned further, it was revealed that 72% of people who would take a road trip would rather hire a car at an additional expense than travel by public transport in 2020.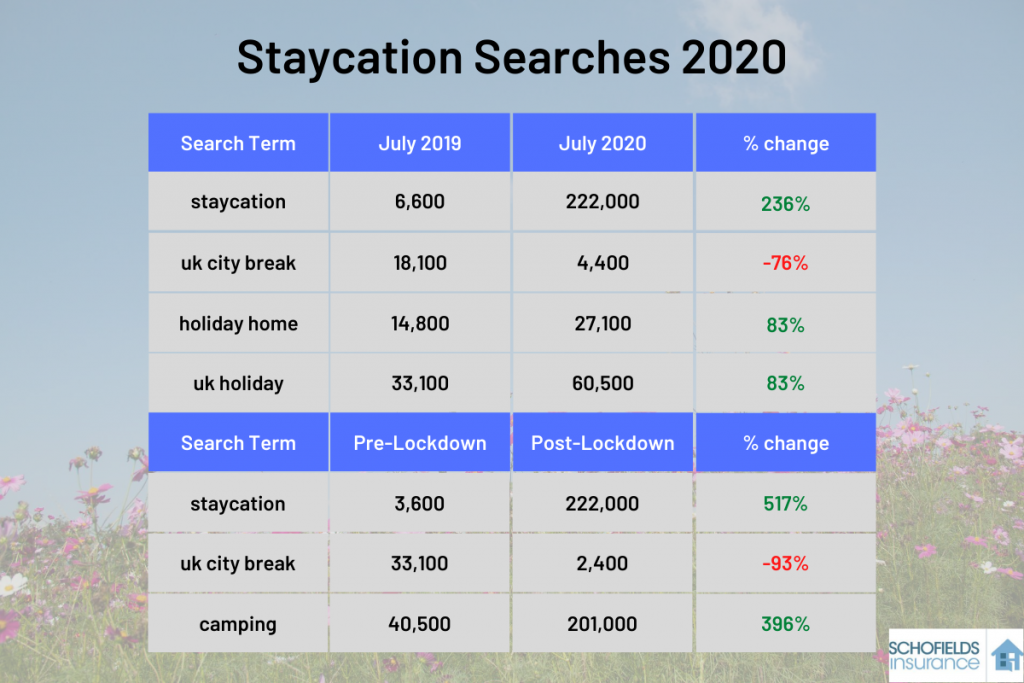 Our opinion:
Phil Schofield, Head of Inbound Marketing at Schofields, commented:
"The post-pandemic travel industry is still in a state of flux – fears of a second wave and uncertainties for tourists have impacted holidays for years to come. Our reports have definitely shone a positive light on some areas though. Fortunately, we're not expecting this crisis to be the end of city breaks forever – there's already a slight upturn in the figures for July and August, seeing people return to cities thanks to government schemes supporting eateries and small businesses. 
We're very pleased about the continued growth of staycations and travel in the UK. We have a lot to offer in terms of culture, diversity and the ability to experience the great outdoors. Holiday home owners have been making huge efforts to ensure that their guests will feel comfortable when away from home with the best measures put in place for their health and safety. We're excited about the future of travel and the positive impact this will have on the UK tourist industry."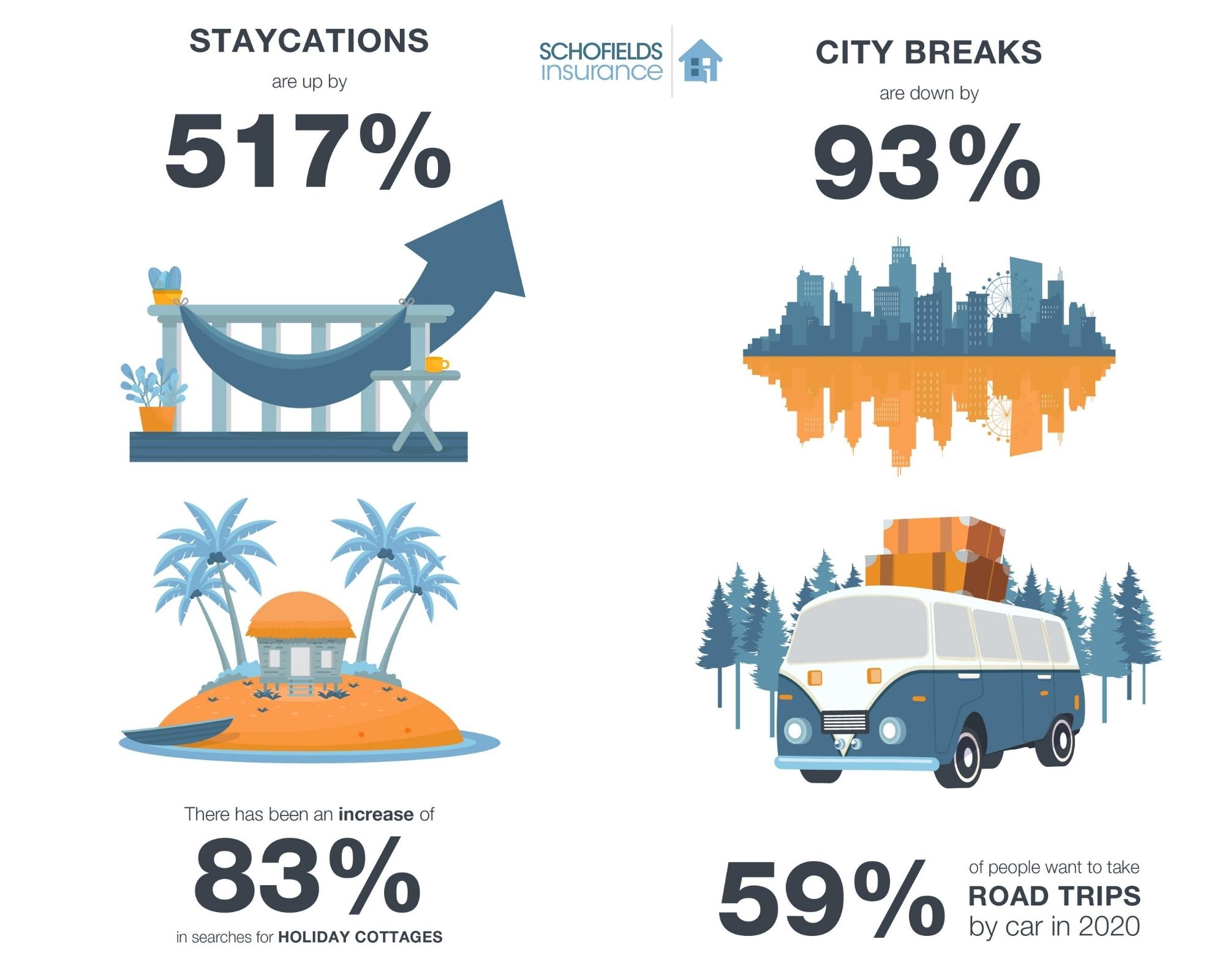 Methodology
Stats from Google searches July 2019 to August 2020.
Survey commissioned in July 2020 to 2000 British travellers aged 18 to 65.
Sources: