Report: The Rise of Staycations – UK Travel in 2020/21
Reading Time:
8
minutes
A Summary of UK Travel Habits in 2020 and Trends for 2021
The state of the travel industry in 2020/21 is a complicated affair. Even amidst a crisis, current data can give us helpful insights into how people feel about travelling at home and abroad, and how we in the industry can best support and reassure tourists and holiday cottage owners as we head into a new era of travel.
We've analysed our own data from holiday home insurance policy purchases and renewals in the UK in January to June 2020 compared to previous year figures. We also consulted data from sources including YouGov, the ONS, and Google Trends to gain insight into the UK travel industry. This report includes data on:
How people feel about travel in 2020/21.

What types of holiday the UK will be taking in 2020/21.

How much people spend on holiday.

Where people will be travelling in the UK.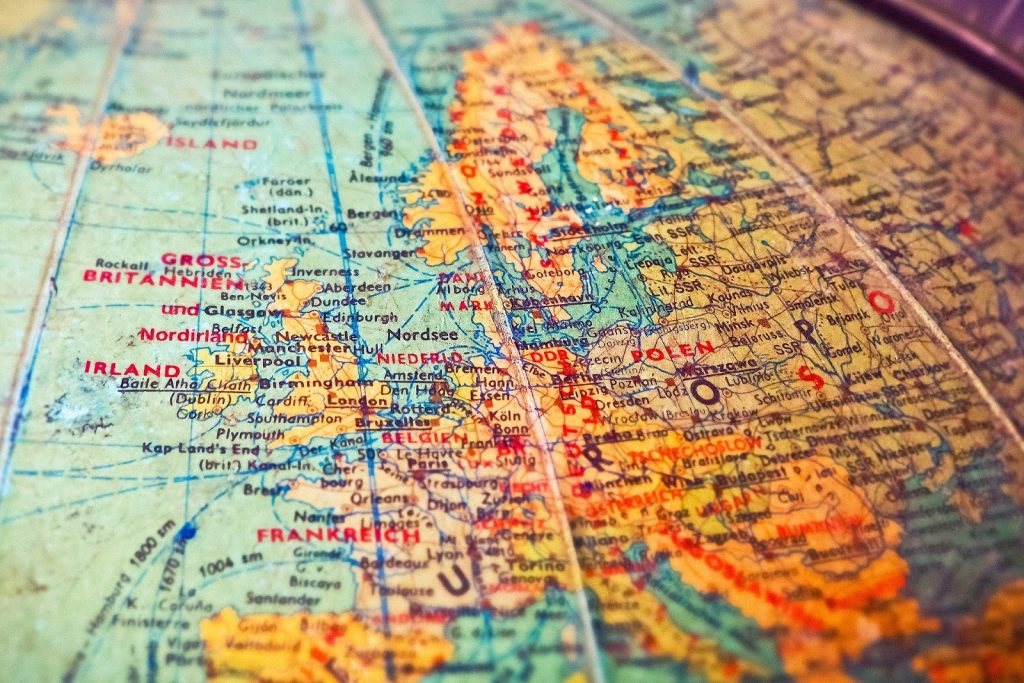 Travel Trends in the UK: the Latest Facts & Figures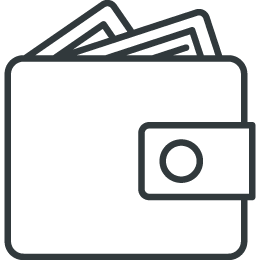 £49 billion was spent abroad by tourists from the UK in 2019.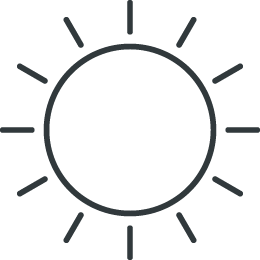 2-3 days is the most common number of days taken at one time for holidays by UK residents.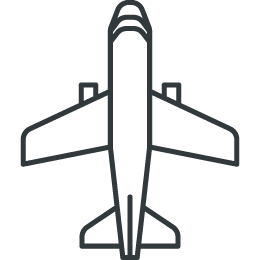 Gatwick reported just under 37 million passengers in the 9 months before the end of 2019, an increase of 0.3% on the same period from the year before.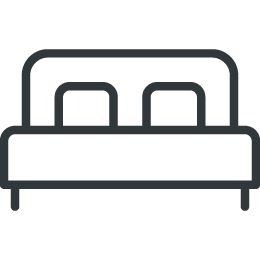 The share of people taking holidays exclusively within the UK in 2019 was 8% higher than those who take holidays exclusively abroad.
The Effects of the Pandemic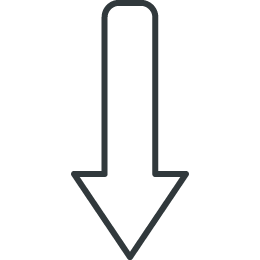 Passenger demand in April 2020 was down 94.3% compared to April 2019 (IATA). This is an unprecedented rate of decline.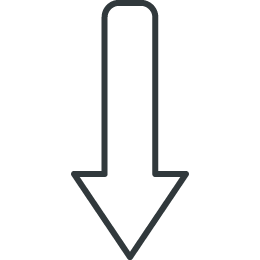 Inbound visits to the UK from overseas residents is expected to fall by 59% in 2020, to 16.9 million visits in 2020 compared to 40.9 million in 2019.
There are currently very real restrictions placed on travel, with drastic measures taken by governments around the world to restrict movement and global travel bans preventing tourists from booking transport abroad. Within the UK, we have been legally restricted on travelling away from our own homes. Visits to the UK from abroad in 2020 are vastly reduced, as is tourism within the UK. With new quarantine rules being put in place around the world, consumers are being put off unnecessary travel.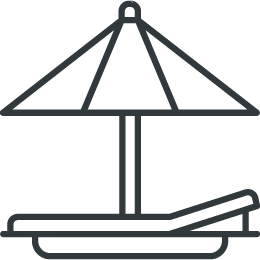 73% of people did not take a single day's holiday in April 2020.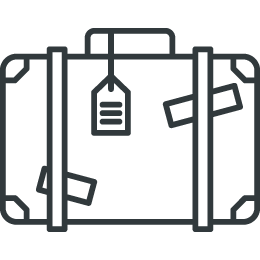 Confidence has fallen in the travel industry. 9% of people feel "very unfavourable" about travel as compared to 3% in early January.
Aside from restrictions, as a result of the global pandemic, holidaymakers have expressed their concerns and fears for travel in 2021. Our recent survey revealed that their biggest fear is uncertainty over the financial future of the travel companies that they book with. People were also greatly concerned about risks to their personal health by travelling to countries with different guidance on dealing with COVID-19, and international travel being too expensive in future. Many people have confirmed that they will not travel internationally until a vaccine is widely available.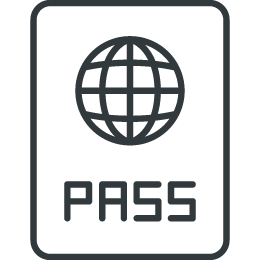 The original forecast for revenue in the tourism and travel industry worldwide in 2020 was estimated at an increase of around 4%. The restated forecast in light of the global pandemic is a decrease of 35%.
The International Passenger Survey conducted by the ONS was temporarily suspended on 16 March 2020 due to COVID-19. 
So what do we believe that future will look like?
Travel Trend Data & Predictions – Domestic Travel
Even before the pandemic, there was a clear interest in domestic travel, however this has spiked in relation to the COVID-19 crisis during the past few months: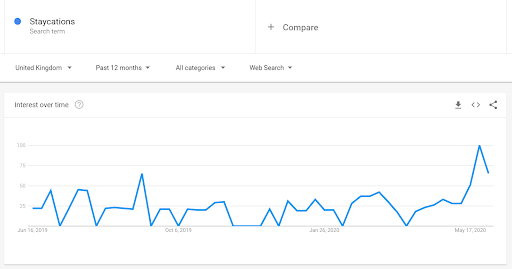 The share of people taking holidays exclusively within the UK in 2019 was 8% higher than those who take holidays exclusively abroad.
Travel bans are beginning to ease – travel restrictions have been lifted in most of the 22 countries within the Schengen area since 15 June 2020. However, as a result of a loss of confidence in the travel industry and the fears highlighted above, in addition to the government encouraging domestic travel in the short term to help boost the UK economy, UK tourists are looking closer to home for their next holiday. 
Looking at how many people choose to holiday within the UK, the figures strongly correlate with times of crises. 2011-2013 saw a dramatic decrease in people booking both holidays abroad and in the UK, from 52% to 39%. 2012-2013 also saw an increase from 26% to 30% of people taking holidays exclusively in the UK: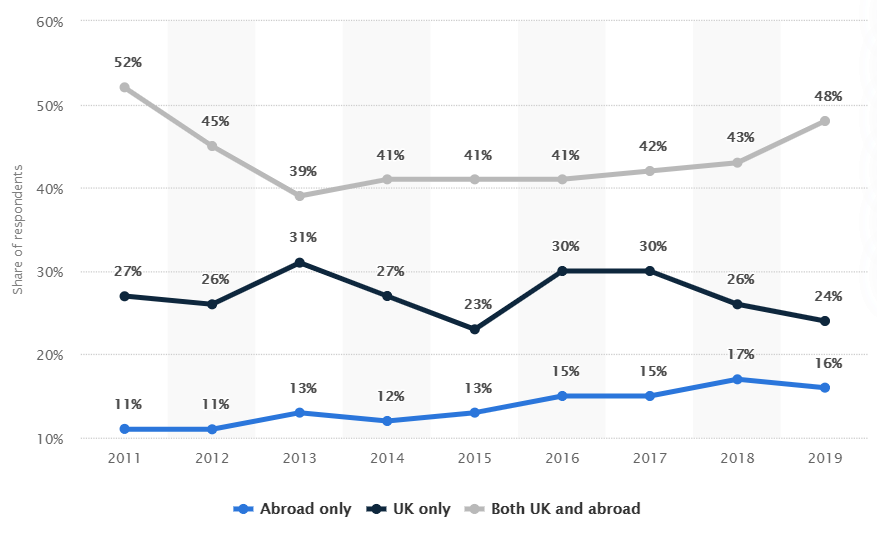 Travel Trends & Predictions: Accommodation Types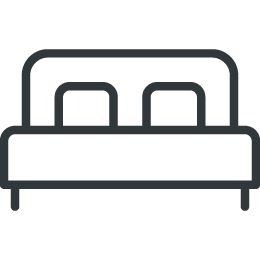 Between July 2019 and January 2020, the number of people reporting that they stayed in hotels in the past 3 years dropped from 70% to 69%, and those staying in all-inclusive resorts dropped from 17% to 16%.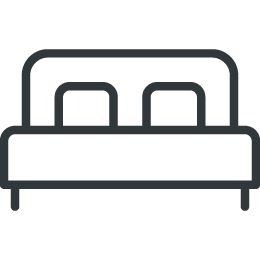 35% of holidays within England in 2019 were in hotels. 19% were self-catering accommodations such as holiday cottages.
The slight decline in people staying in hotels and all-inclusive resorts is a trend that is likely to continue. Due to fears around public health in shared facilities like swimming pools, dining areas and reception spaces, people will choose accommodation where they have the option of a private pool, can cook at home and relax in close family/friend groups rather than in close quarters with other people. 
Travel Trends & Predictions: Business/Leisure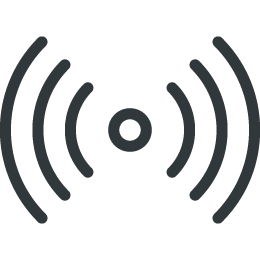 60% of the UK's adult population are working at home currently due to the pandemic.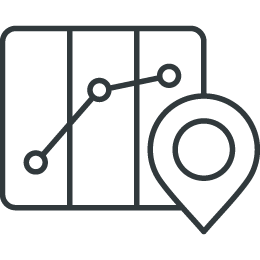 83% of employees say they do not need an office to be productive.
As a result of the pandemic, more people are working at home than ever before; industries that had previously claimed that their work could not be done outside an office environment have had to adapt quickly. Now that people are getting used to working remotely and businesses are realising that they can save financially by holding meetings virtually, it is likely that business travel will not bounce back as quickly as travel abroad for leisure.
The Rise of Staycations
All the trends point towards UK tourists choosing to stay within the country for their holidays in the near future.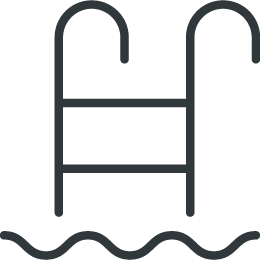 The number of days holiday being taken now has dramatically decreased – 73% of people have taken no days holiday in April 2020 at all. 
This will leave many people throughout the country with a backlog of annual leave to take from work and, due to travel restrictions and quarantines, a limited choice of places to choose from, with the UK being top of the list.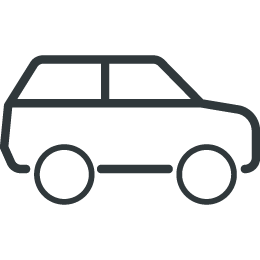 August is the busiest month to travel in England, with 12% of trips happening this month in 2019.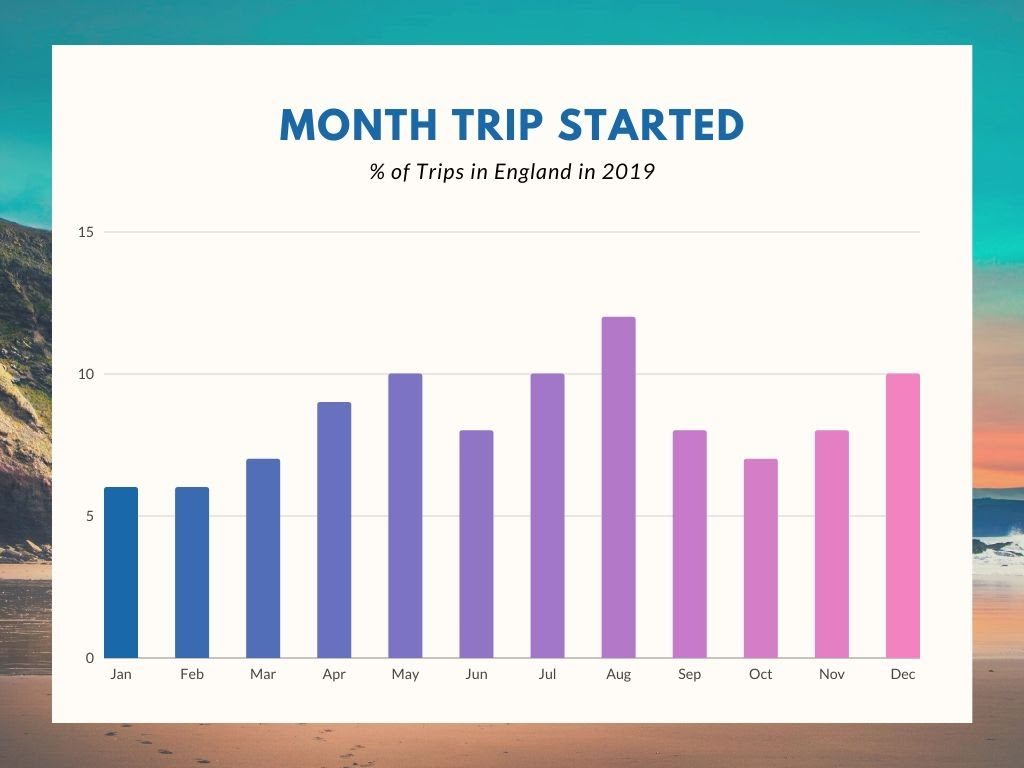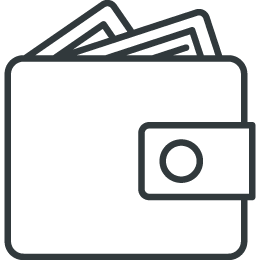 Consumers are worried about the financial futures of travel companies, but are also concerned about their own bank balances. Redundancies and reduced pay packages mean that people will not be looking for long or expensive holidays, and the UK offers a more financially safe option.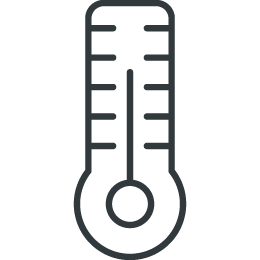 Holidays within the UK are not only a financially safer option for most, but many people will find staying with the UK to be a less stressful option as you don't have to worry about local health advice and medical practice differing from home.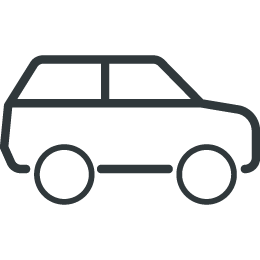 People are concerned about low impact travel now more than ever. In the 25-49 age group, 30% say they would consider swapping a holiday abroad for one in the UK to reduce the impact of travel on the environment, a 2% increase over just 6 months. (YouGov)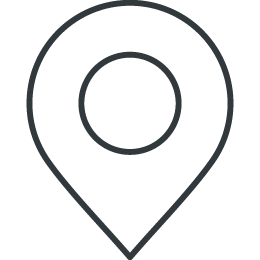 46% of trips within the UK in 2019 were to large cities/towns.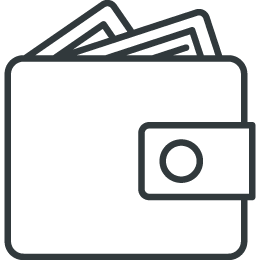 23% of the total spend on trips in the UK in 2019 was by the 45-54 age group.
"It's likely that travel habits will change significantly in the short term due to people avoiding crowded spaces where you need to be in close quarters with other people, even once a vaccine has been developed.
"This is good news for accommodation owners in more remote parts of the UK, who will be able to reap the benefits of the money usually spent on holidays abroad or in busier areas by British tourists – a much-needed boost considering tourism from foreign visitors will be down for a while yet." – Phil Schofield, Head of Inbound Marketing
The Best Places to Travel in the UK in 2020/21
As of yet, there has been no confirmed date for reopening holiday cottages. 
We've analysed the above data around crowd levels and the best value for money for accommodation and leisure, and can reveal that, once it is safe to travel again, these are the best areas to travel to within the UK in 2020 and 2021 for off the beaten track locations:
County Durham

Wiltshire

East Yorkshire

Cumbria

Suffolk
Read more about the top UK travel destinations in 2020/21 here.
Advice for Holiday Cottage Owners 
"In late 2020 and into 2021, it will be key for holiday cottage owners to help alleviate fears and concerns for UK travellers. Since tourism from outside the UK will be struggling, keeping holiday cottages clean and safe to encourage bookings and ensure the wellbeing of your guests is priority.
Additionally, as tourists become more concerned about the impact that their travel has on the environment, now is the time to step up your game with making sure that your accommodation is as environmentally friendly as it can be. Consider energy efficient appliances, easy recycling options and offering welcome packs that highlight local businesses." – Phil Schofield, Head of Inbound Marketing
I'm a holiday home owner in the UK or I'm looking to purchase a holiday home in the UK, how can I protect myself?
We would always recommend taking out UK holiday home insurance, especially if your property is likely to be unoccupied for long periods such as the current pandemic. Holiday home owners throughout the UK may feel concerned for a number of reasons including property maintenance falling to the wayside while they can't visit their holiday homes and cancelled stays. You can read our full guidance here on what your holiday home insurance will cover during this difficult time.
Sources: