The Perfect DREAM Isolation Retreat Revealed
Reading Time:
5
minutes
In light of the UK lockdown, we asked the general public of the UK what they would most like in their dream isolation retreat and where they would like it to be located. The survey shows that a lakeside location is the number 1 place people would prefer to be isolated and their absolute 'must-haves' for inside the home included a swimming pool, home spa, home cinema and indoor gym.
The top locations were as follows:
Lakeside –

34%

Beach –

28%

Forest –

18%

Mountain top –

10%

Countryside –

6%

In the city –

3%

Desert –

1%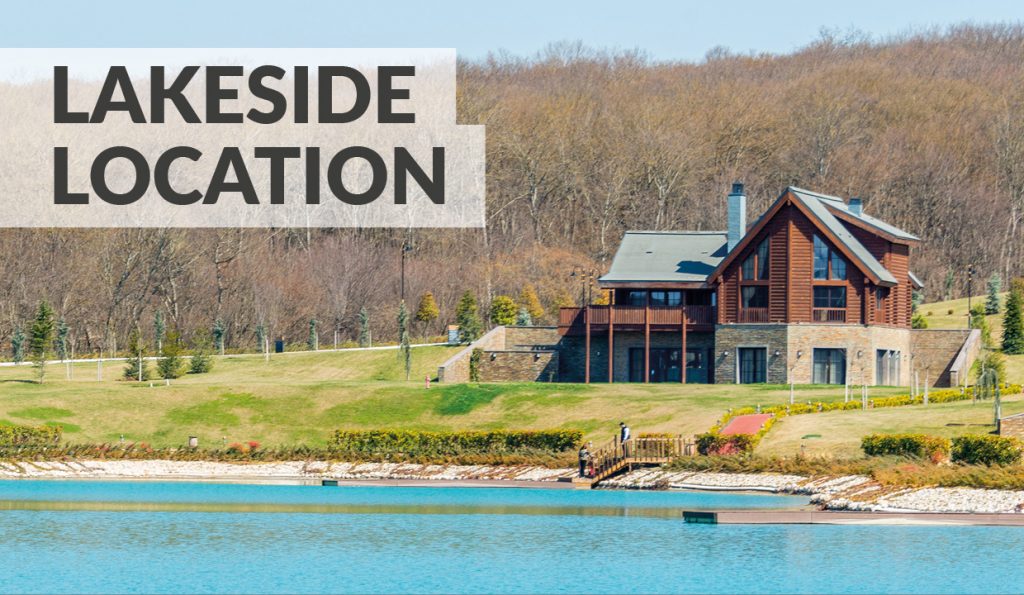 Deemed the perfect setting to escape to during this lockdown period, lakeside locations are beautiful, with big open views that offer a peaceful calming atmosphere. Setting up a dream home in this environment will provide you with daily comfort all round as well as access to natural resources to hand, a perfect spot for fishing and gathering firewood nearby plus plenty of your own land to explore without the worry of bumping into another person.
What would you include inside your DREAM isolation home?
The people have spoken and have chosen these 10 must-haves to get through the isolation stage:

Setting your dream home that will keep you feeling relaxed and occupied of course means having your very own home spa! What better way to unwind and feel at home comfort? 
The perfect home spa includes:

Getting your entertainment package setup right would mean having your very own dream home cinema room! A stylish and cosy setting watching your favourite movies, feel like you're at the cinema with the surround sound sensation.
A great way to spend your evenings watching movies and relaxing, you'll also want:
Giant cinema screen.

Dolby Atmos system.

Popcorn machine.

Recliner chairs and cosy sofas.

Keeping yourself productive and having tasks to do in this isolation period is a great idea with your own workshop. Packed with all the tools you need, the open space and projects on hand, this dream workshop plus a project to do would certainly keep you busy.
All the tools you require.

Plenty of space and projects on the go.

Fitted storage compartments.

A recreational space and your very own games room: what a perfect way to unwind and have fun whether you're in a household with multiple family members or simply isolating on your own. This games room will be packed with everything you wish for your dream setup.
Pool table.

Darts board.

Air hockey.

Ping pong table.

Arcade machines.

Basketball hoop.

It's important to maintain your health during these times where we're not able to keep as active. How about your very own indoor gym!
This is the perfect set up to keep you active, keep the heart pumping for your overall mindset. An indoor gym would provide you with many benefits. Keep the positive energy flowing, your health and fitness in check, physically and mentally, setting goals and ultimately, the number one goal of getting you through this isolation.
Spacious indoor gym.

All the equipment you need.

Designated zones for your equipment.

Shower room and changing room.

Virtual personal trainer.

Give yourself a break with your very own bar! A great way to escape and unwind. Create your very own fancy drinking experience in the heart of your dream home. Combine your dream bar area with your games room area, and you've got yourself a few excellent evenings in planned!
Stocked with all your favourite drinks.

Specialist glasses and cocktails.

All the equipment you need from shakers to bar stools, ice cube machine and more.

For gamers, this would be a dream come true: your very own dedicated gaming station room and all the time in the world to play! Packed with the latest equipment and up to date technology, this gaming station would be a great way to keep you going and to unwind.
Fully equipped gaming station room.

Latest equipment such as gaming keyboards & mouse, controllers, driving racing wheels, joysticks & more.

All the games you want.

Consoles, gaming screens and gaming PCs all ready.

Stocking up on the essential food and drink to get you through the isolation period, a huge pantry makes a great space to stash away all your store cupboard essentials, meaning you don't ever have to leave the house!
Fully set up pantry.

Big open storage cupboard.

Organised station for your dream home.

A great night's entertainment lies ahead: your very own bowling alley! A Fantastic and fun way to spend your evenings, you can either play and practice on your own or bring in the family for a competitive fun night ahead!
Very own bowling alley.

Designer bowling balls and stylish colourful pins.

Glossy wood floor – for smooth and enjoyable bowling experience.

Slush puppy machines.
Your very own indoor swimming pool with a slide makes a brilliant way for everyone to stay active and have fun whilst doing so! Swimming will be a good productive way of keeping active as well as keeping your mind healthy.
Big open Indoor pool.

Twisty slides, straight drop down slides, bowl slides & more.

Diving board.

Equipment such as a variety of floats, pool toys and more.
Where would you base your dream isolation retreat? And what "essentials" would you have?