Is Boiler Breakdown Insurance Worth It?
Reading Time:
3
minutes
Winter is approaching fast, with dark cold nights and temperatures dropping by the day. During winter a greater strain is put on central heating and plumbing systems in holiday homes. It is inevitable that boilers will fail and pipes will burst at holiday cottages.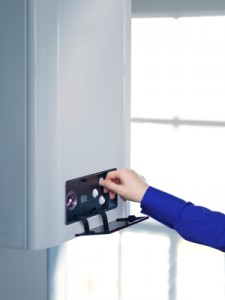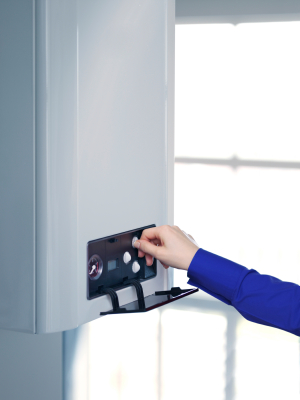 As most self catering cottage insurance policies have winter heating warranties in the cover (temperatures must be maintained to a specified minimum temperature), it's essential that you are prepared. Should your heating breakdown, you may be invalidating insurance cover for burst pipes in winter – check with your insurer.
Also, your holidaymakers will expect any heating failure to be repaired quickly or you will likely face a refund request for the cost of the holiday.
As a holiday home property insurance is unlikely to cover emergency breakdowns, you have two options – take out a separate home-emergency boiler insurance policy or have a trusted qualified engineer on call.
What does home emergency boiler breakdown insurance cover?
Each policy varies so it's essential to check the terms and conditions, cover typically includes;
An annual service of your boiler
An annual gas-safety inspection of your heating system with provision of a safety certificate
Emergency helpline open 24 hours a day, 365 days a year
Emergency call-out from engineers to isolate burst pipes and repair broken-down boilers, covering the costs of repairs, parts and labour
What to look out for in the terms and conditions small print
As with all insurance there are a few things to consider other than the price. Check the policy exclusions;
Are older boilers (over 10 years) and boilers that have not been recently maintained excluded – most providers will request a boiler inspection before granting cover
What is the policy excess – the first part of the claim that is paid by the policyholder
Is there a limit to the number of call-outs/claims allowed per year
Repairs to faults that existed before that policy was taken out will not be covered
Is there an emergency helpline that you can call 24/7– what is the response time
Does the insurance cover maintenance and emergencies or just emergency breakdowns
Are the cost of parts included
Does cover include repairs to the full central-heating system, including plumbing
What is the maximum amount you can receive per claim
Does cover include 'frost damage' to boilers – condensing boilers are prone to freezing problems
Is it worth getting the boiler insured?
Not according to the consumer group Which? It analysed the costs of cover and compared this with the average amount spent calling out engineers. Although insurance gives peace of mind, Which? concluded that it doesn't make sense financially.
However, if forgoing insurance you should take into account that plumbing bills can soar – with callout charges and repair costs for boilers running into hundreds of pounds. Also, how soon can you get a local engineer at a moment's notice? During freezing spells they will be inundated with jobs and it could be days before you get a visit, repairs/parts could take longer.
To summarise; if you are opting for boiler insurance that offers limited cover with lots of exclusions, then you may be better to have a trusted local engineer on call instead and use the saved insurance costs for when, and if, something does go wrong.
However, for a self catering cottage, insurance can give valuable peace of mind that your boiler will be repaired should the worst happen – especially if your cottage is constantly occupied in winter.
Bear in mind that if you have a new boiler, this type of cover may not be necessary, as you may be covered by a warranty.
Further reading (read the comments in these articles, seem to be one sided).
http://www.thisismoney.co.uk/money/mortgageshome/article-1680587/Is-it-worth-getting-the-boiler-insured.html
http://www.telegraph.co.uk/finance/personalfinance/insurance/8050541/Is-boiler-insurance-worth-getting-heated-up-for.html
http://www.telegraph.co.uk/finance/personalfinance/insurance/10388862/Is-boiler-cover-really-worth-the-price.html