Holidays at home: make sure you're covered
Brits are being encouraged to holiday at home with sporting events, the weather and overseas travel problems all expected to increase 'staycations'.
The national tourist board, Visit England, has even stepped in, launching a multi-million pound marketing campaign aimed at boosting the number of us holidaying in the UK, rather than setting off overseas.
But there's one aspect the campaign has overlooked; holiday insurance.
A recent Moneysupermarket survey showed that 58 per cent of staycationers would travel without insurance. Many people assume that travel insurance is an unnecessary expense for a holiday in the UK and choose to rely on existing insurances – like home and car – and the NHS.
However, recent research from M&S Money revealed that a London staycation is 25 per cent more expensive than the average beach holiday abroad. With cost in mind it's crucial that holidaymakers take out travel insurance in order to protect against mishaps.
The case for covering your staycation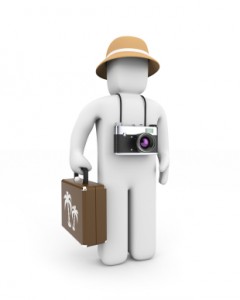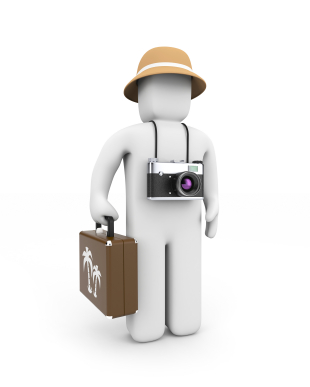 You can be caught out by events beyond your control, whether you're at home or abroad.
For example, during ash cloud disruption in 2011 several internal flights between UK airports were cancelled. Airport strikes can also scupper travel plans.
Travel insurance policies cover most unforeseen circumstances when it comes to air travel and, for holidays that don't include flights, there are policies that cover other forms of public transport such as boats, trains and buses.
Even if you're travelling in your own vehicle, which will be covered by a car insurance policy, travel insurance still has its place. Cancellations and mishaps could also apply to rail travel, hotel, car hire and entertainment bookings.
Protect your possessions
Many domestic travellers rely on their home insurance policies 'away from home' cover to protect their possessions but not all polices cover specific items, so this may not be enough.
Travel insurance covers the loss of personal possessions and money and some policies even include the emergency replacement of lost items.
British Insurance Brokers Association (BIBA) spokesman, Malcolm Tarling, said: "If they [travellers] have contents insurance, then they should make sure that this covers possessions while away from the home. And check any single item limits that may apply, especially if you have jewellery and potentially expensive items like cameras."
If your staycation includes activities and you're travelling with special equipment, from golf clubs to surf boards, some travel insurance policies will protect them too.
Relying on the NHS? Think again
One of the main benefits of travel insurance for foreign holidays is to cover medical costs if the worst should happen abroad. In Europe, travellers have the EHIC (European Health Insurance Card), which entitles residents of EU member states to free and cut-price health care in other EU countries, and many people travelling in the UK simply rely on the NHS.
However, additional travel insurance will cover customers for holiday cancellation due to ill health, without it, chances are you'd have to foot the bill. Some policies will also cover the cost of bringing loved ones to your bedside if you end up in hospital away from home.
If you're travelling to the Channel Islands it's important to remember that the luxury of free NHS care doesn't apply. Since 1 April 2009 tourists have had to cover their own medical costs, from GP services to emergency dental care. Even the EHIC doesn't apply, so travel insurance is a must if you want to avoid a medical bill in these destinations.
As you can see, before you forgo travel insurance for your holiday in the UK, consider what cover you already have and if there are shortfalls take out a policy specific to your needs.
Schofields offer a holiday cancellation incurance policy that is tailored for UK breaks.