Travel advice: How to protect your holiday from disaster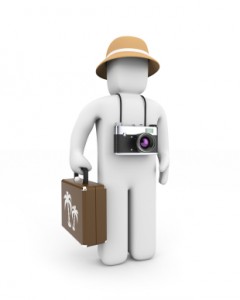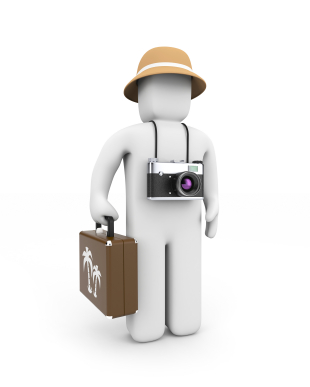 Few things are worse than a disaster that affects your holiday.
It's an uncertain world and perhaps always will be – but you can take steps to help protect your interests should the worst happen.
Here are a few thoughts that hopefully you'll find useful. They're structured around some of the typical problems people may encounter when going on holiday – a tour operator going bust, airline failure, being taken ill, getting injured and cancelling your holiday.
Problem 1 – how to protect yourself in case a holiday company goes bust
Pay via a credit card
Typically, if you pay for something through a credit card and you do not get the goods or service you have paid for, you may have a legal right to a return of your money. As long as your holiday costs between £100 and £30,000 the purchase of your holiday will be covered by section 75 of the Consumer Credit Act.
This might be very useful if, for example, you've booked a holiday only to find the holiday company collapses.
You may be able to obtain a full refund from the credit card company and it will be their responsibility to try and recover their funds from the holiday company's administrators etc.
You have similar protection if you pay with a Visa debit card, under the Verified by Visa scheme, but little protection if you pay with cash, cheque or bank transfer.
Use bonded travel companies
There are also number of national and international schemes such as ATOL and ABTA that offer degrees of security in terms of travel arrangements and some funds protection in certain cases.
As a rule of thumb, you should ensure the holiday company you are booking with is ATOL protected – this offers full protection on your holiday from the Civil Aviation Authority if something does go wrong.
However, the scheme protects people booking "package holidays" which is often defined as when a tour operator provides at least two of the following: flights, accommodation and car hire.
If like many, you book flights, car, hotels or holiday rentals separately, rather than going through a tour operator, you are not protected under the ATOL scheme. If you fall into this category then using a credit card is often the best option.

Travel insurance that covers 'end supplier failure'
Some travel insurance policies provide 'end supplier failure' cover that allows you to claim expenses for flights, hotels and car hire following the collapse of a travel company.
Problem 2 – sickness and repatriation, travel delays & lost baggage
Consider comprehensive travel insurance
If you are taken ill while you're on holiday, there may be major expenses incurred.
These might include special care costs and eventually a trip escorted by medical professionals back home.
You should note that even if you're travelling to a European Union country, your EHIC cover is unlikely to include private medical costs incurred or medical repatriation.
Then there are the problems of severe delays due to strikes and travel problems, or lost luggage – something else that may incur significant additional costs for you. If your travel plans are complicated and particularly if you are heading overseas, looking at a comprehensive travel insurance policy might make sense.
We always recommend you check the terms of a policy to ensure the cover suits your needs.
Problem 3 – You need to cancel your UK holiday
Consider our UK holiday insurance
Fully comprehensive travel insurance might be a valuable option in some cases but it may also mean you're paying for cover you don't need for holidays in the UK. Medical costs are usually covered by the NHS and personal items are more often than not covered by home insurance. Check your policy.
By contrast, many people are worried that they'll be forced to cancel their UK holiday and as a result, will lose monies already paid out.
Our holiday cancellation insurance will protect you from these risks by offering financial protection should you need to cancel or curtail a UK holiday due to:
death, sickness or accident affecting a named member of your holiday party;
the death or serious illness of a close family member or business partner;
the unavailability of a traveller due to jury service or being called via legal processes as a witness;
redundancy;
strikes meaning that travel to meet the holiday commitment is impossible.
Our cover is only available if you're heading to a destination within the United Kingdom.
If you're holidaying in the UK and don't want insurance that includes cover for additional expenses incurred and baggage etc, then our UK holiday insurance may be a cost-effective solution.
To summarise, when you book your holiday it is important to do three things;
-pay by credit card
-use bonded travel companies
-take out comprehensive insurance.