How to cancel French house insurance
Reading Time:
3
minutes
Before you choose an insurance policy from a company in France, you should be aware that the practice of cancelling French insurance can be complex compared to the process we are used to in the UK. Unlike the UK, in France you can't simply let a insurance policy lapse or cancel at the last minute with a phone call.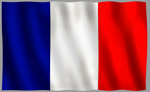 Insurance in France automatically renews, so if you are thinking of changing to a UK insurer because of a lower premium, more comprehensive cover or simply because you want the policy in English – ensure you cancel your French policy first.
If you don't follow the correct insurance cancellation procedure you will be liable to pay the full years premium, even if you have taken out an alternative policy.
Cancelling French insurance: automatic renewals and the Loi Chatel

You can cancel French insurance as per the minimum notice requirements in your contract, usually 2 or 3 months before renewal. All correspondence concerning cancellations should be done by registered letter (Lettre Recommandée AR).
Alternatively
You are now covered by the Loi Chatel, which removes the onus of cancellation from the policyholder and places it on the insurance company to invite you to accept renewal terms and outline your cancellation rights.
At least one month before your policy renewal date the insurer must advise you in writing that it will be automatically renewed, the renewal terms and your rights of cancellation. Again, all your correspondence concerning cancellations should be done by registered letter.
If the insurer's renewal letter is received 15 days before or after the renewal date, you have 20 days from the posting date to cancel the policy. You should keep the post marked envelope as proof of receipt date.
If the renewal is sent after the policy start date or if it isn't received at all, you have the right to cancel the contract at any time thereafter.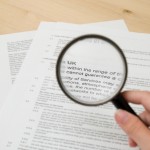 Remember the onus is on you to prove you cancelled the policy or it will be automatically renewed and you will be liable to pay for the length of the contract.
For further clarification on how to cancel insurance in France click here
French insurance cancellation letters
You can find some sample letters which can be used to cancel your insurance on the completefrance.com forum.
What to do if you are in dispute with your French insurance company
Dealing with some French insurers can be problematic due to language barriers and different procedures than we are used to in the UK. If you take out your insurance in the UK, you have the benefit of the insurance ombudsman and the FSA if you have complaints. In France it's not as easy.
Your first step is to contact the mediator that works within the company, details may be in the policy document. If this is unsuccessful, then you can try:
Médiateau de la Féderation Francaise des Sociétés d'Assurance. Telephone 00 33 (0)1 45 23 40 71; email le.mediateau@mediation-assurance.org
Autorité de Contrôle des Assurances et des Mutuelles
Attn : Dépt. du Droit du Contrat et des Relations avec les Assurés
61 rue Taitbout, 75436 – PARIS Cédex 09
Thanks to the Loi Chatel, cancelling French house insurance is now less problematic, which means you are free to change to a policy that suits you. Finally, before you choose a policy ask the insurer what the cancellation procedure is.