What Insurance Do You Need for UK Based Holidays?
Reading Time:
2
minutes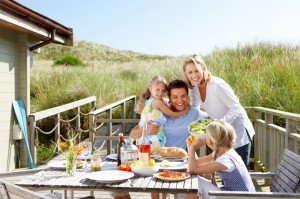 A combination of the economic downturn, the weak pound and warmer summers has resulted in an increase in Brits (staycationers) booking holiday accommodation in the UK. But there are concerns that holidaymakers are forgoing insurance because they do not think it is necessary for UK holidays.
Although you may not need the same cover as required for a holiday overseas, it is essential to have certain cover to protect against the unforeseen, especially cancellation.
Cancelling or curtailing your holiday
Holiday cancellation and curtailment (cutting a holiday short) are the most common insurance claims made for a UK break, so it's necessary to protect against any cancellation charges for booked accommodation. It is common practice for self-catering accommodation and hotel operators to charge for cancelled holidays, being either the deposit paid or the full amount of the booking.
Cancellation insurance typically enables holidaymakers to claim if they have to cancel due to illness (including family), jury service or redundancy. With the average cancellation claim being £500, it's important to make sure you are protected.
What about personal belongings?
It is likely that you will take valuables and electrical items in holiday with you. In the event that these valuables are lost or stolen, they will need replacing. Before you pay for personal possessions cover as part of a travel insurance policy, check if your home contents insurance covers personal items away from the home. After all, you don't want to pay for the same cover twice.
Do I need medical cover?
Medical cover is unnecessary because when you are travelling in the UK you will have access to NHS treatment. However, those travelling to the Channel Islands will not be covered by the NHS, and will need a travel insurance policy that provides medical protection.
What is the excess?
As with all insurance policies, it is wise to consider any excess that will be deducted from a claim. Excess are usually around £25-£50 but check that this is per claim and not per person – which could significantly reduce the amount refunded.
Comprehensive UK holiday insurance should ensure you are not left out of pocket if something goes wrong. Primarily, you should protect yourself from the financial implications of having to cancel your holiday. Compared to the cost of the holiday, premiums are relatively low.
Schofields offer a holiday cancellation insurance policy that is tailored for holidays in the UK.