Simple Hacks To Keep Your Valuables Safe Whilst On Holiday
Reading Time:
5
minutes
Nowadays it's the norm for people to go on holiday with expensive gadgets like smartphones, laptops, iPads etc. Either way, these travelling companions don't come cheap. A recent survey found that the average British holidaymaker takes 3 gadgets away with them, costing £500 on average.
Sadly, it's not uncommon to hear of people losing, damaging or even having their items stolen. Travellers in 'holiday mode' who arrive with an array of gadgets and cash are easy targets. Last year the Daily Mail found that one-third of British tourists have had valuables stolen while on holiday, with 58% of thefts taking place during trips in Europe. Naturally, this is a worrying thought but that doesn't mean you should avoid travelling to foreign countries.
There are many measures you can take to prevent your valuables being stolen.
To outsmart a burglar you have to think like one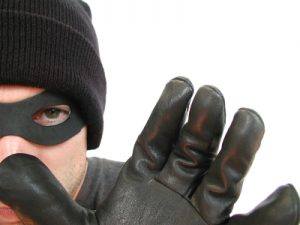 Knowing where a burglar will strike is essential in defeating those attempting to rob your holiday accommodation. Burglars usually have a specific path to retrieve as many high-value items as possible. Most burglaries are not pre-planned but are committed by opportunistic criminals who enter through unlocked doors and windows and will be in and out in a matter of minutes.
People often make the mistake of leaving money or jewellery in the most common areas. When surveyed, a third of ex-burglars believe homeowners keep their valuables hidden in bedroom drawers. So if you think this, under the bed, or in wardrobes is a good place to stash your valuables – you are wrong, it's the first place a person will look.  The kitchen is another place of interest. In the kitchen thieves usually find car keys, wallets and handbags. It's leaving items in the obvious places that enable burglars to efficiently ransack a home for anything of value.
With so much determination it's best to be on your guard and prepare for the opportunist. Being aware of the places burglars will look enables you to avoid hiding your valuables in an obvious place.
Where to hide your valuables safely

When holidaying you want to relax and enjoy yourself, not fret about the safety of your valuables. Keeping them close by is a wise move. However, should you choose to leave them unattended follow these tips.
Firstly, avoid the most obvious of places. Get creative and hide your items in places that wouldn't usually be considered.
Tampon boxes are a perfect hideaway as it's often considered as a sacred box that's usually left alone. Cupboards in the kitchen and bathroom are good places also as you can hide valuables behind items within. You could even conceal your passport within a DVD case or behind a mirror for safe keeping.
As for when you're out you could use more unique and ingenious items that have been designed to keep your valuables safe.
Tan Safe: is a compact container designed to look like a sunscreen bottle, ideal for hiding valuables at the beach or beside the pool.
Book Safe: is a hollowed-out book with a lockable safe inside again great for when lounging in the sun.
Money Belt: When out and about you can keep your money safe with a pouch that sits discreetly under your clothing. A perfect item for when you're walking through busy streets were many people fall victim to pick-pocketers and thieves.
Towel Mate: is a towel with a hidden pocket for you to hide your valuables.
All are brilliant ideas however, those who leave items unattended, even if concealed are still at risk. It's worth noting that Travel Insurance companies rarely pay out when valuables are left unattended. (See the travel insurance section below).
Although many go away without any issues, you should always be cautious. Any property damage will only put a dampener on your holiday.
Guarding your passport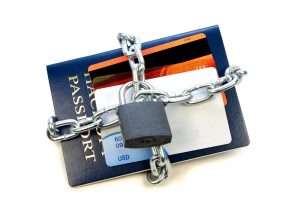 The most important item that you will ever travel with is your passport. It is the only document that will get you from A to B. If a passport is lost or stolen then a person would have to apply for an Emergency Travel Document which costs over £100, so keep it safe.
If you prefer to have your passport on you at all times then it may be wise to get a money belt. This is a discreet belt that sits securely under your clothing and is barely visible. Alternatively, you could get travel underwear. The underwear is specifically designed with pockets that comfortably rest against your skin and once again barely visible.
Both options are easy to wear and can't be touched without immediately altering you, which is the perfect deterrent for thieves.
Your passport is an essential document that requires the utmost protection. It may be worthwhile taking a digital copy of your passport and travel documents just as a precaution.
Travel insurance: what you need to know 

Investing in travel insurance can be a lifesaver especially if your possessions are stolen or lost whilst away. However, there are limitations in what you can and can't claim for on your insurance. This is why you would be well advised to check each policy's small print.
What you need to know:
Most travel insurance policies will not cover the theft of belongings or money that are left unattended. For example, belongings that are stolen whilst left under a towel on a pool lounger or on the beach while you go for a swim. Likewise, if you leave your luggage unattended in your hire car whilst you stop for lunch. If valuables that are left unattended aren't aren't locked in a safe, safety deposit box or in your locked (doors and all windows) accommodation, an insurer may not pay out.  A theft claim might also be refused without a police report.
Note, travel insurance may compensate you for the costs incurred in replacing a lost or stolen passport, but they may not pay for the cost of the replacement passport itself. Something to check.
Most insurers impose a maximum limit on the amount you can claim for a single item regardless of its value. For example, if your £500 camera was stolen, but your insurer's single item limit is £200 your insurer will only pay out £200 if you make a claim. Bearing in mind that you may also have to pay an excess charge for making a claim. Check each policy's 'single item limit' when reviewing the policy.
You may be required to provide proof of ownership or receipts before your insurer will pay out for lost or stolen possessions.
Insurance sidenote:
Does your home insurance cover your valuables? Check your home insurance policy as some policies cover personal possessions outside the home. Also, you may have travel insurance included with your bank account or credit card. It's worth checking what is covered.
To summarise
The loss or theft of valuables is a stressful occurrence while travelling. Avoid the hassle of losing something vital by following these tips for keeping your belongings safe. Travel insurance is also an invaluable add-on that can provide peace of mind protection when travelling.
Please share any tips to keeping your valuables safe on holiday below…