Liability Insurance in France
Reading Time:
3
minutes
Owners of holiday rentals and gites in France who are insured via French insurers take note, you could be uninsured for liability claims against you and damage by guests when renting.
This is a common enquiry we get…
The French owner of a holiday home we are renting requires proof of liability insurance (assurance responsibilite civile) – what is this?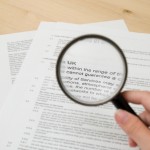 We are renting a holiday home in France for a family holiday in the summer and the property owner has informed us that we are responsible for accidental damage caused by fire, flood etc. He has asked us to provide evidence of liability insurance before we can access the property. As he is the owner of the property, surely it is his responsibility to insure it?
If the owner has comprehensive French home insurance via the UK, then their insurance is likely to cover damage by guests. However, if they are insured via a French company, then insurance procedures are different, and the above scenario arises. Let me explain…
Residents in France are required to have public liability insurance – assurance responsibilite civile, which is usually included in home insurance or available as an add-on. This covers them if they damage another person's house. Then, the home owner claims on the individuals insurance, not their own, as French rental insurance does not usually cover damage caused by guests. That's why holiday let owners may ask for proof of insurance, as its common procedure in France.
French holiday home owners – you could be uninsured if the person renting your holiday home is from the UK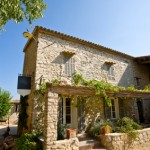 Problems arise if the renter is from the UK because they may not have insurance, as it's very difficult for a person based in the UK to get cover specifically designed to cover their liability for a house they are renting in France.
If the renter has a travel or a home insurance policy, this may include public liability insurance for damage to 3rd party property. But holiday home owners take note, this is no substitute for having comprehensive home insurance that covers your property and guests.
French holiday rental insurance seems to assume that all visitors will be French and that damage by guests will be covered by the renters own insurance.
However, if your French rental insurance doesn't cover guests and if UK guests don't have insurance, then there could be a problem if they accidentally burn down your holiday home – you could be uninsured.
In this situation the likely course of action would be to peruse the renters through the courts, at your own cost, but what if the guest had no means of paying?
One solution in to insist that rental clients have their own insurance that covers damage to your property, but this could deter bookings which is the last thing you want.
The solution – UK based holiday home insurer
To ensure that your French home is protected from damage by guests when renting and includes suitable liability insurance, get insured via a UK based insurer that provides this. Most insurance policies for property abroad cover letting, so if guests do cause damage, it's your insurance you will be claiming on. This eliminates any grey areas and the problem of asking guests to get their own insurance, that might be inadequate.
Don't take the risk on your own liability requirements, as a liability claim against yourself as the owner of the property can total hundreds of thousands of pounds, if not millions. Get protected today.
To summarise
If you are a property owner and rent out your holiday home in France, ensure your insurance covers damage by holidaymakers. Don't rely on third parties having sufficient cover. Asking guests to obtain insurance that is difficult to take out could result in lost bookings.
If you are a holidaymaker who has been asked by the owner for proof of insurance for renting holiday home in France, a comprehensive travel insurance policy should provide public liability insurance cover for damage to 3rd party property.
English insurance for your holiday home in France – get a quote.