Public liability insurance for an apartment in Spain
Reading Time:
2
minutes
If you have apartment insurance in Spain through a community block policy or via a Spanish bank which provides the mortgage, then this insurance is likely to cover the buildings structure against perils, such as fire and flood.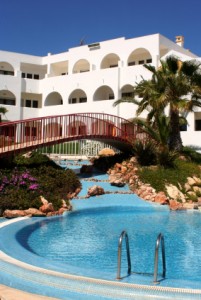 But what about public liability insurance for your Spanish apartment? Most community insurance and foreign policies don't cover public liability or provide low levels of third party protection. This can leave holiday apartment owners with a shortfall in liability cover.
Unfortunately, as with most insurance, this shortfall is only exposed when there is a claim and it's too late.
What does public liability insurance cover?
This insurance protects against third party claims being made against you for negligence that have caused persons to suffer injury. For example, if a visitor slips in the holiday apartment or trips on broken tiles and decides to sue for injury, liability cover will assist with legal fees and expenses.
In particular, public liability insurance is essential when holiday letting, as there is likely to be a high turnover of guests who could injure themselves.
Do I need public liability even though I don't holiday let my apartment?
Yes, as the cover is designed to protect you for negligence. What would happen if your bath overflowed and flooded the apartment below or a discarded cigarette caused a fire that spread to other buildings?
You could become legally liable to pay for the damage and if you don't have insurance, you have a potential legal liability and may be left to pay out of your own pocket.
Getting cover
If your apartment insurance in Spain already includes public liability insurance, double check what level of cover you have. Does it cover holiday letting? – make sure it indemnifies both the property owner and also the tenant.
The process of defending personal injury or third party property damage claims can be very expensive. Don't neglect your liability insurance.
Public liability insurance cover is included as standard when you take out either buildings or contents – get a quote.
(It isn't available as a standalone policy).