An essential checklist for buying insurance for your house in France
Owning a French holiday home can be an excellent investment and rewarding experience. However, maintaining a property in the sun can be extremely stressful if you don't take steps to protect your property. If like many holiday home owners you only visit a handful of times a year when the sun is shining, you may be blissfully unaware of the risks facing your property - until you have a claim.
France has seen an alarming number of natural catastrophes in recent years, particularly flooding and storm damage to properties. French holiday home burglaries also rocketed by 18 per cent last year, unoccupied holiday properties are an easy target.
Those property owners who cut corners by choosing the cheapest insurance at the expense of comprehensive cover have experienced the consequences of inadequate policies when trying to make a claim - only for it to be declined.
Fear not - comprehensive insurance for a holiday home in France is available. These tips explain the cover you need and the restrictions to look out for in 'substandard' policies.
Choose a local broker in France or a UK based insurer?

A common question that owners ask. If you live in France then it makes sense to use a local insurer in your town or village who you can visit with any queries. However, if you live in the UK and own a holiday home in France, insuring with an UK based insurance company is advised. Here's why.
You may find that policies offered by French insurers are cheaper. However, it is a false economy to choose the cheapest policy at the expense of comprehensive cover.
Insurance isn't universal and foreign cover is often less comprehensive than what we are used to here in the UK. Strict claims deadlines, limited storm, theft and liability cover, unoccupancy restrictions, language barriers and no cover when holiday letting are all common shortfalls with foreign insurers.
Choosing a comprehensive French house insurance policy from an insurer in the UK, that's written in plain English and specifically designed for French holiday homes can offer valuable peace of mind. We will explain more below.
What specialist cover do you need?
Buildings insurance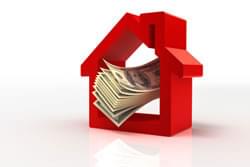 Buildings insurance generally covers fixtures and fittings attached to the holiday home, domestic outbuildings, garages, domestic fixed fuel oil tanks, swimming pools, tennis courts, drives, patios and terraces, walls, gates and fences. These tend to be covered against the cost of repairs or rebuilding following loss or damage caused by earthquake, fire, storm, flood, escape of water and theft.
Building insurance typically covers permanent fixtures and fittings within the buildings including fitted kitchens and bathrooms. Some French policies may exclude swimming pools and outbuildings from the buildings cover so check these are included.
How much should you insure the buildings for?
It's estimated that one in five homes are underinsured. This is a problem as any claim will be reduced in proportion to the 'under-insurance'. This sum is likely to be significant considering properties are insured for hundreds of thousands of pounds. A property being uninsured by 20% involves a shortfall of thousands.
Most people think they should insure for the current market value of their house. This is not the case. The sum insured needs to cover the cost of rebuilding the property. The rebuild value is the full cost of reconstruction of the building(s) in their present form, including any associated costs, such as removal of debris, architectural and other professional services. This amount must include all outbuildings, barns, domestic oil & gas pipes, domestic oil fuel tanks, swimming pools, tennis courts, drives, patios, terraces, walls, gates and fences. The price of the land should be excluded.
How to calculate the rebuild value
Calculating the rebuilding cost of a French house can be difficult, especially if you have bought and renovated an old cottage or farmhouse. To get an accurate figure a qualified surveyor should be commissioned to assess the amount that a property should be insured for. Your lawyer, vendor or builder may also be able to advise you on the rebuild cost. Alternatively, if you had a survey report done on the property there may be a rebuild figure listed for insurance purposes.
It is your responsibility to advise the correct rebuilding cost to your insurer. Most insurers will automatically index link at renewal, which means the sum insured will be adjusted yearly to take into account changes in rebuilding costs.
What contents insurance do you need?
Contents insurance typically covers general contents within your French holiday home such as furniture, furnishings and electrical equipment. Most policies cover your contents in the event of fire, storm, flood and theft. To calculate the contents sum insured you should work out how much it would cost to replace your contents on a new for old basis at today's prices.
As a rule of thumb when deciding what are contents, include everything you would take with you if you moved home. Not forgetting items in the garden.
Again, it is important that you get this figure right and don't under-insure your contents.
Insurance policies do not usually cover personal valuables in holiday homes. If you take valuables to your holiday home you should insure them under the all-risks section of your main household policy or travel insurance. Any paying holidaymakers renting your property are responsible for insuring their valuables. Make sure you clarify this in your booking terms.
Insuring contents against accidental damage
It's surprising what gets broken, especially if you are holiday letting your home. Choose a policy that offers the option of covering accidental damage to your contents, including damage caused by holidaymakers, not just owners (e.g. if a holidaymaker damages furniture or a TV). Guests often aren't as careful as you and accidents do happen.
What restrictions apply when your holiday home is left unoccupied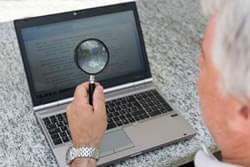 You will find that most insurance policies exclude certain aspects of cover when properties are unoccupied for over a certain period, unless you fulfil specified obligations. Turning off the mains water supply, draining the water system, maintaining heating and regular inspections are common.
Like the UK, many parts of France experience sub zero temperatures during winter. Ensure you are covered for burst pipes as water damage is a major threat to unoccupied holiday homes. Our claims data revealed the average holiday home burst pipe claim is £14,000, some claims exceed £100,000.
Check policy wordings for any unoccupancy terms and winter heating warranties.
What theft cover is provided?
More than 1,000 French homes were burgled every day last year, according to figures from the French Federation of Insurance Companies (FFSA). Our claims data also revealed that the average cost of a break-in claim in France is £5,318, comprehensive theft cover is essential. Some policies exclude theft by non-forced entry, if for example a burglar entered through an unlocked window/door or using a key, the claim would be declined as there was no forced entry. Check your policy for this exclusion.
When holiday letting to virtual strangers it's also important to ensure theft by guests is covered. Although rare, we have dealt with claims where someone has fraudulently rented a holiday property and stripped it.
Security precautions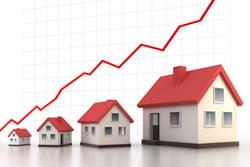 French holiday home burglaries rocketed by 18 per cent last year. As a result insurers are requiring increased security. Common stipulations include ensuring double-locks are fitted, that the property is inspected regularly when unoccupied, ensuring shutters and grills are fitted to windows. In certain areas security alarms may be a requirement.
Your insurance may be invalidated by having the wrong type of locks on doors or by not using the shutters when you (or guests) go out.
Don't scrimp on employers & public liability insurance
It is very important that you choose a policy that includes public liability insurance and that it extends to cover holidaymakers if you let your holiday home commercially. These are litigious times and liability insurance will cover you for legal costs and expenses following death, injury or damage to a third party on or near your property (e.g. falling trees, roof tiles falling and hitting someone on the head or slips and trips). A minimum indemnity of £3m is recommended.
Even if you aren't planning to commercially holiday let your property in France you still need suitable liability cover. What would happen if you let a friend stay at your holiday home and they caused a fire damaging a neighbouring property, or they slipped in the shower, injuring themselves and have to take time off work. There is every chance they would take legal action against you.
If you have a swimming pool ensure that in the event of an accident you are covered under your public liability insurance. You should also check the insurer's requirements regarding the French pool safety law. You may discover that unless your swimming pool is properly gated and fenced off with a suitable AFNOR approved pool security system in place, some insurers may invalidate swimming pool cover.
If you employ staff to assist with the running of your holiday home you will also need employers liability insurance. This protects you against legal action from injured domestic employees, such as change over staff or the gardener.
Public liability insurance for holiday rentals in France
Insurance is not universal and this is an area that causes confusion. The cover we are familiar with here in the UK is not necessarily the same in France. Third party liability insurance (and accidental damage) cover is usually only included when the property is for the owners sole use, it's often excluded when the property is rented out.
In France, it is the renters' responsibility to have their own personal insurance that covers damage and liability. This isn't an issue if you only holiday let to French, but it is likely that the majority of your guests will be from other countries - mainly the UK. These holidaymakers will find it difficult to get this cover.
Taking out a UK policy eliminates this problem as the property owners' insurance should cover liability for letting and damage by guests.
In summary, ensure you are covered for third party accidental damage and third party liability.
Loss of rent and alternative accommodation
One of the biggest worries when holiday letting is what happens if your property becomes uninhabitable as a result of the unexpected, like a burst pipe or a fire. During the peak holiday season such a disaster could mean thousands of pounds in lost income and a huge inconvenience for many months. Choose a policy that will allow you to claim for the loss of rental income and pay for temporary accommodation for you or your holiday guests.
Also, check if your policy covers travel costs incurred in getting you to your holiday home in France following a large claim - you'll probably want to be there to organise repairs and replacements.
You only discover how good your insurance is when you make a claim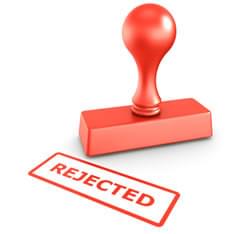 You buy insurance for peace of mind. It's virtually impossible to know how your insurer will respond to a claim, until you're claiming.
There are many questions to bear in mind when you need to make a claim. Will your insurer be capable of sorting out a claim quickly and efficiently when something goes wrong, given that you are in the UK and hundreds of miles from your property in France? Will they appoint loss adjusters?
Be aware that some French house insurers require criminal claims to be reported to the police within 24 hours. A five-day limit may also apply to general storm damage claims. However, this can be extended to 10 days to declare flood damage to the insurer, but only if the government declares a state of "Catastrophe Naturelle" (natural disaster).
If like many owners you only visit your properties every couple of months, you are likely to only discover damage weeks or even months after it occurred. If this is the case you could have a problem claiming due to the delay in reporting the claim.
Also pay attention to the small print in relation to storm and flood cover. Some insurers require minimum wind speeds or rainfall levels to be recorded in order for a storm claim to be valid.
It's advisable to take photographs of your property and its contents and keep receipts as it is likely you will be asked to provide proof of purchase if you make a claim. We have seen accounts of claims being refused due to not having receipts.
Does your insurer have the authority to manage claims and make decisions in-house or is the claims handling process out-sourced to a call centre? How quickly will you receive settlement?
Make sure you are aware of the policy excesses in the event of a claim. These can be substantial, especially for earthquake claims where some insurers charge a percentage of the sum insured.
Language problems
Recent findings indicate that less than a third of us read terms and conditions. If the policy is written in French then this is likely to be less. Understanding exactly what a policy covers in the event of a claim can be a challenge, even in when it's written in English. If you choose a policy written in French have the document properly translated so you understand what cover you are getting and any shortfalls in cover.
Also, if your command of the native tongue is low, how will you fill out claims forms and discuss your claim in French?
Complaining
How easy is it to complain about a French insurance company if you feel your claim has been declined unfairly? French insurers have their own labyrinthine complaints procedures and unlike the UK, those insured with foreign insurers generally do not have recourse to the equivalent of an ombudsman or the FCA.
Cancelling your insurance
Cancelling insurance policies in France is very complex compared to the process in the UK. You can't cancel at the last minute with a phone call (insurance in France automatically renews) or let a policy lapse. You must give written notice of cancellation as specified in the policy. Often, by the time you get the renewal notice it's too late to change.
To summarise: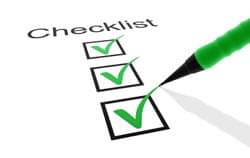 France has seen an alarming number of natural catastrophes in recent years, particularly flooding and storms causing significant damage to properties. Pay attention to the small print in relation to storm and flood cover.
French holiday home burglaries also rocketed by 18 per cent last year, unoccupied holiday properties are an easy target. Check for any security requirements and what theft cover is provided.
Insuring with an UK based insurance company is advised. Foreign cover is often less comprehensive than what we are used to here in the UK plus language barriers complicate matters.
It's estimated that one in five homes are underinsured. To calculate your rebuild value, a qualified surveyor should be commissioned to assess the amount that a property should be insured for.
The average burst pipe claim is £14,000. Check your policy wording for any unoccupancy restrictions and winter heating warranties.
Ensure public liability insurance is included and that it extends to cover holidaymakers if you are planning to let your holiday home commercially.
A comprehensive holiday letting policy should also cover damage by guests, loss of rent and alternative accommodation.
Will your insurer be capable of sorting out a claim quickly and efficiently when something goes wrong?
As you can see from the above, insurance doesn't cover every eventuality so it's important that you take reasonable steps to prevent claims. Leave a key with trusted neighbours who can check your property frequently to reduce the risk of theft, damage and alert you of any problems.
Always inform your insurer of any alterations you make to your holiday home that could alter the sum insured or its risk.
Remember, just because your holiday home is out of sight, it really mustn't be out of mind. Before you buy insurance read the policy terms, conditions and exclusions thoroughly, seeking professional advice if necessary to fully understand the extent of cover provided. Hopefully this will prevent any unpleasant surprises in the event of a claim.
Choose a policy based on the value of cover - not price.
If you would like to discuss your insurance requirements further, please give us a call on 01204 36 50 80.
Next steps - Start your quote or view the French holiday home insurance policy details.