Cancelling a holiday due to bad weather
Reading Time:
2
minutes
The artic weather conditions across the UK caused travel chaos over the festive break and the snow looks set to continue into January, with suggestions it could be the worst winter for 100 years.
Unfortunately, many holidaymakers had to cancel their Christmas and New Year cottage holidays due to the extreme UK weather conditions. But who is liable for the financial loss – the cottage owner or holidaymaker?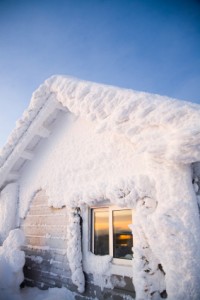 As a holiday home owner it's advised that you prevent any financial loss due to cancelled bookings, especially during peak weeks, which could be let ten fold. Your booking terms should clearly state your cancellation policy.
Common practice is cancellation more than 6 or 8 weeks then the deposit will be forfeit, cancellation less than 6 or 8 weeks from arrival and the full rental cost is not refundable. This way you wont be out of pocket for last minute cancellations and you will have the opportunity to re-advertise early cancellations.
Holiday cancellation insurance for bad (adverse) weather
To protect payments you should emphasise in your booking conditions that guests take out suitable holiday cancellation insurance that covers them if they cancel due to bad weather. If the holidaymaker chooses not to, then you should state that they accept responsibility for any loss and owed payments.
Note: Schofields provide holiday cancellation insurance but our policy does not cover cancellation due to the weather. However, there are other policies that cover holiday "cancellation due to adverse weather conditions" – try searching Google for this phrase.
But will insurers pay out?
If you decide you are unable to travel to your holiday destination due to adverse weather conditions, it is recommended that you obtain evidence to support any future insurance claim as to your reason for cancelling the holiday. Internet weather reports, weather warnings and any official notices confirming that travel is inadvisable should be suitable. Get the information at the time of cancelling, because it will be difficult to get it later.
What happens if guest doesn't have holiday insurance?
Ultimately they took the risk not to insure and therefore accepted responsibility for any loss. However, there may be situations where a refund is given (following the dates being re-let) less a re-booking fee or a discount off a future booking may be appropriate. It all depends on the owner's level of goodwill.
By including cancellation terms in your booking contract and emphasising that guests take out suitable holiday insurance, neither the property owner nor the holidaymaker should lose out financially following a cancellation.
Fingers crossed for milder winters in the UK.