Everything You Need to Know About Renting a Holiday Cottage
Reading Time:
11
minutes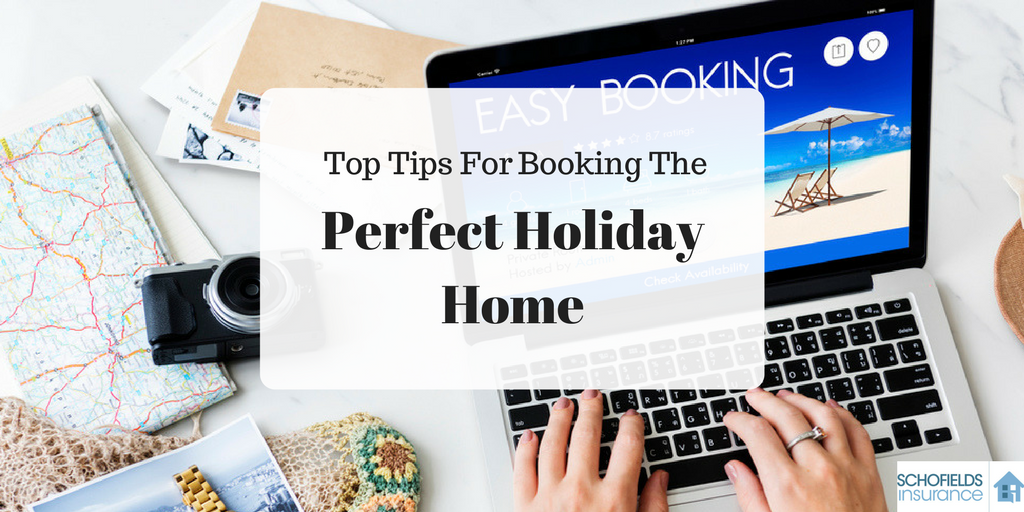 Making happy memories is the most important element of any holiday. Relaxation, sightseeing, time spent with family, great food and intrepid adventure are some of the things we treasure about holiday time. But making sure we experience our holiday to the fullest starts long before we check-in.
Just because you found what appears to be the perfect holiday cottage, it doesn't mean your holiday will be trouble-free. When holidays go wrong, it's usually down to poor research and planning. So how do you avoid being disappointed?
Follow our guide on how to find and book the perfect holiday cottage.
Book well in advance
You can never book too early when renting a holiday cottage, especially if you want to stay during the high season of July, August, Christmas and New Year. It's common to find the best quality holiday cottages booked up 12 months in advance by repeat guests. Start looking as early as possible to secure your dates, especially if you can't be flexible on dates and location.
Prices for peak times also tend to go up the closer you get to the date.
Check guest reviews
Reviews from previous guests generally give you a decent indication of what you can expect from your stay. There are likely going to be one or two reviews that aren't 5* but don't be put off as this is a sign of honest feedback. However, if there's more than one very negative review, then that is not a good sign, especially if they mention 'not as described' or 'issues with cleanliness'.
Also, check out any social media accounts for the rental. This enables you to get a feel for the owner and see comments from previous guests.
If you are booking via a listing site, look for Superhosts (Airbnb) and Premier Partners (Vrbo). This status recognises closely vetted owners and property managers who consistently deliver great traveller experiences.
Read the property description thoroughly
Holiday property managers naturally want to make their advertising as appealing as possible to maximise bookings. This doesn't mean they will be making anything up, but what it does mean is that it's down to you to check things through before making a booking.
Is the property only meters from the beach, and is the local pub really a 5-minute walk?
A quick spot of research using Google maps can confirm the accuracy of the listing and highlight potential issues. The busy pub next door might be bearable for a few days, but the daily noise can become annoying.
It's your responsibility to research the property and the location. If a seafront view is essential, but the description clearly states that the property is located a few streets away from the beach, don't book it. Likewise, if you want to be near a pub, but the property is rural and 5 miles from the nearest one, you can't complain afterwards if it is exactly as described in the description.
Also, don't assume something will be available unless it is listed. For example, a parking space is a top priority for many guests, but don't assume there will be a private place to park close by unless it is listed.
Read the booking terms and conditions
Make sure you read the terms and conditions before booking a holiday cottage. These should be displayed at the booking stage, so you can ensure there won't be any hidden surprises.
The terms and conditions can help you identify any extra charges (such as pool heating, security deposit, extra cleaning fees) and the rules, such as your cleaning obligations or check-in/out times. 
Check the cancellation policy
You could be left forfeiting your deposit or even the full amount if you cancel your holiday. Reading the cancellation and refund policy before booking means you know what to expect in the unfortunate event you are unable to travel for your holiday.
Most hosts have adapted a generous refund policy, giving customers unable to travel because of Covid-19 a full refund if they do not want to reschedule. However, for non-covid cancellations, the refund policy will probably be less flexible. Therefore it's a good idea to take out travel insurance in case you have to cancel your booking.
Check the pet policy of your cottage
Many holiday cottages are pet-friendly but make sure you check the owner's pet policy beforehand. There may be rules such as areas in the house where the animal is not allowed and that they can't be left alone in the cottage. This may be a deal-breaker for some.
Clarify what's included
It's important to clarify what's included in your holiday rental before you arrive as some holiday homes will endeavour to include all the essentials you'll need, such as a welcome pack, cleaning supplies etc. However, others will expect you to bring items like your own beach towels.
Don't get caught out by failing to check the amenities list for essential items like a washing machine, or a cot, high chair and stair-gate if you have small children. All holiday rentals are not created equal. 
Ask questions
So many people book their holiday without having all of the information they would ideally want. In most instances, this works out for them, but many problems that guests encounter could be prevented with effective communication.
There is no substitute for the peace of mind gained by asking questions or making a simple phone call to the property owner or manager. You can ask questions and get a much more personal and/or reassuring answer, as well as ensuring the owner is genuine and letting them know you are too.
A good agent or owner will be more than happy to share their knowledge and answer any questions you may have, and if they aren't, then do you really want to stay in their property?
Check for additional fees
Holiday rental booking sites often add pet, service and cleaning fees to the initial low headline price. These fees can add hundreds to the overall price of your holiday, so make sure you are comparing all the costs when you are deciding between two listings.
Prices may vary on different sites
Never book a holiday cottage until you've checked whether the same property is available for the same dates on another site. Cottage owners often list their property on multiple websites, with several agents and prices can vary by hundreds of pounds between providers.
Don't automatically expect a discount
Some holidaymakers think they can haggle on price and get a discount when booking a holiday cottage. Many properties offer 5-star service, and quite rightly, they will charge a premium for it too. You can't expect the highest quality for the lowest price. If you are just looking for a cheap holiday let, then book a cheaper property.
Discounts are at the discretion of property owners/agents. The basic laws of supply and demand apply to holiday lets – there are 52 weeks available in the year, and owners need to maximise booking efficiency and income throughout high and low seasons.
The property being empty could be more financially advantageous rather than offering a heavy discount just to get a booking and – making a loss.
Many established owners also have the opinion that discounting attracts 'high maintenance' guests who don't respect the property.
However, discounts are available in certain situations. To increase your chances of getting a special offer, see below.
Can you book direct for a better deal?
If you find the perfect holiday cottage on a listing site, the chances are it's also available to rent direct from the owner too – usually at a reduced cost as you'll avoid booking and cleaning fees. To find the owners own website or social media accounts, search for key sentences used in the description, and of course the property name and location.
Keep an eye out for special offers or late deals promoted via social media.
Should your book via an agency or with the owner direct?
There are pros and cons to booking through an agency vs a private rental. Booking through a reputable holiday cottage letting agency can offer security as properties have been thoroughly scrutinised to meet a high standard of quality and safety. An agency typically ensures a representative will be on call to sort out any problems, plus there is likely to be a complaints procedure in which you can voice your opinion should you have a problem with the property.
However, private rentals shouldn't be disregarded as they can also offer everything listed above and are often the cheaper option. Despite this, you should still research and compare prices and the whole package. Not all holiday home owners are equal, some are inexperienced 'accidental holiday let landlords' who have jumped on the staycation boom bandwagon.
Who is your contract with?
Is it with the agency representing the property, or with the property owner. Make sure you read the fine print to clarify this in case of any potential dispute. During the Covid lockdowns when holidays were cancelled, some agencies claimed that they are simply advertising portals and that the contract is with the owner, even though the guest booked via the agent.
Pay deposits and balances on time
The best rentals get booked up quickly, and until your money is physically in the owner's bank then there is no contract in place, and the booking is not secured. If the owner has given you a time frame to pay the deposit, then we strongly recommend you stick to it if you don't want to lose your holiday to someone who can pay quicker – it does happen, business is business.
Be cautious when paying
If booking via a listing site e.g. Airbnb, always use the platform to pay. If payment is made outside of Airbnb's secure payment system, Airbnb is no longer responsible if you are scammed. If booking directly with the cottage owner, pay via credit card. If you have concerns about whether a holiday rental is genuine or a scam, follow this advice.
Be courteous
Remember that holiday cottage owners are often not large, faceless companies, but individuals who are letting their most valuable material possession to strangers. Owners of popular properties have the luxury of choosing from multiple booking enquiries, with many selecting guests that are likely to be less demanding.
Be polite in your communications. First impressions count and owners are looking for the least amount of hassle possible. By conveying yourself as an easy guest, you are improving your chances of securing the booking.
Also, reply promptly, especially if you've changed your mind, as someone else might want the same dates the owner is holding for you.
How to Save Money When Booking a Holiday Cottage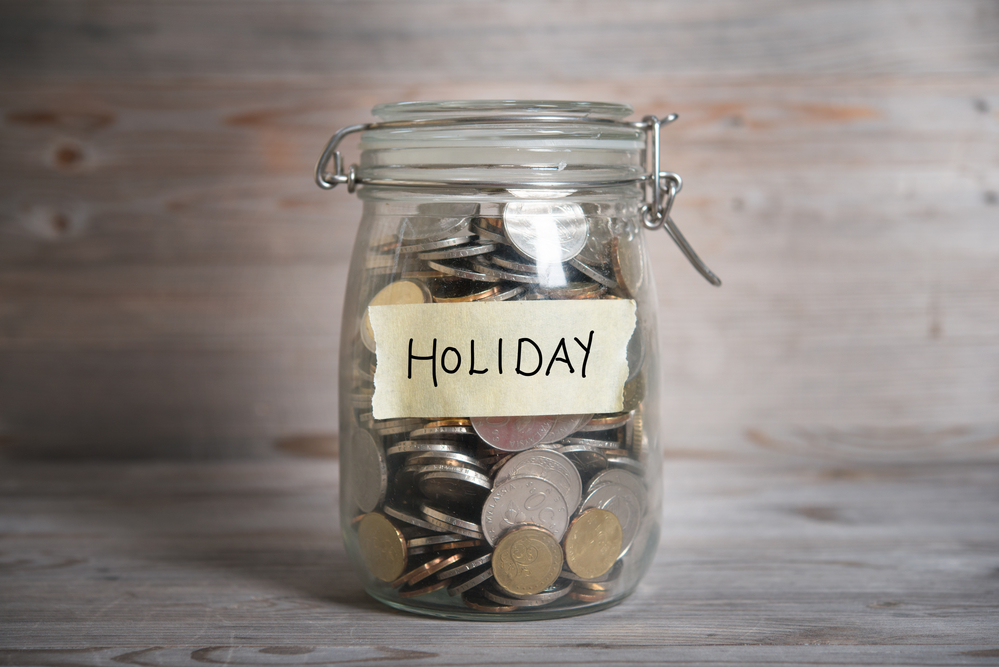 If you're like most holidaymakers today, you probably look for a discount and/or last-minute deals when booking your holiday. There are certain ways to approach holiday cottage owners that will increase your chance of getting a discount.
To have the best chance of getting the lowest price:
Be polite in your communications ‐ ensure the owner knows you're genuine and respectful. Don't ever send an enquiry with: 'what's your best price', 'will you accept £x', 'we only have a budget of £x' or 'we are pensioners, can we have a discount'. Nothing will irritate an owner more.
Stay longer ‐ a longer stay may attract a discount as longer stays generally make owners' lives easier as there is less work involved.
Fill a gap or book last minute ‐ booking 'awkward' dates which the owner is struggling to fill or at the last minute improves your chances of getting a special offer. Prices tend to come down within roughly eight weeks of travel.
Look for properties that are new to the market ‐ inexperienced owners will be looking to build their bookings and may offer a discount to give their property an initial boost and get reviews.
Don't expect a deal in the low season ‐ margins are often low for holiday rentals in the low season (extra heating, wear and tear etc.) so it often doesn't pay to discount – unless 1 or more of the above applies.
How to Behave When Renting a Holiday Cottage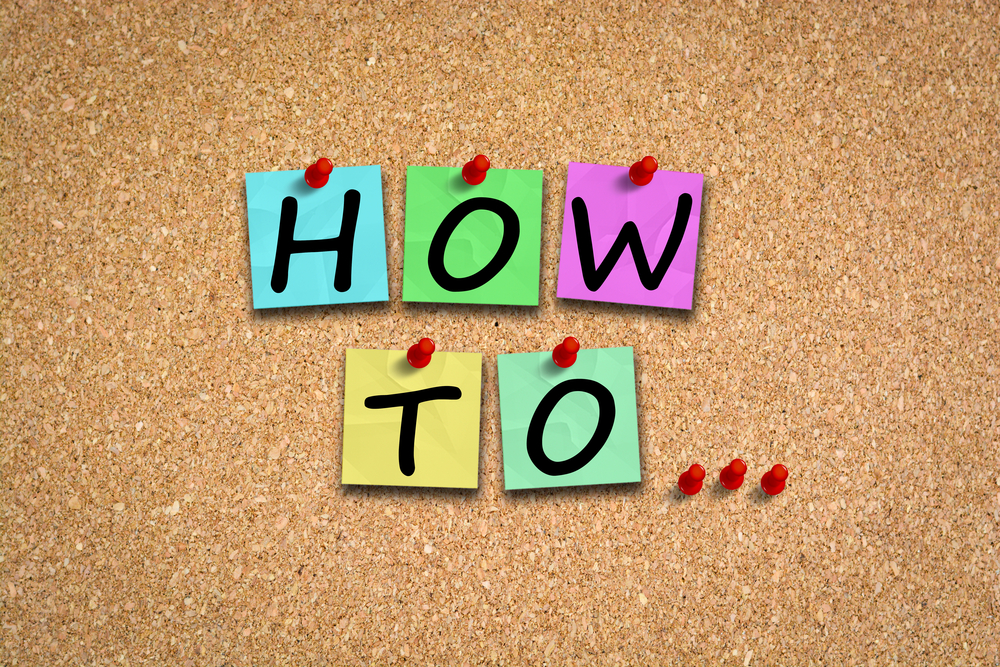 Remember, you (a stranger) are asking to stay in what is likely to be one of the owner's most valuable material possessions that they have worked hard to have. It's therefore imperative that guests treat the property with the utmost respect and care during their stay, and don't break any fundamental rules.
This will improve your chances of being welcomed back, getting your security deposit refunded in full and not being hit with extra charges.
With this in mind, here are our tips on how NOT to be a terrible holiday cottage guest.
Check for any issues in the property on arrival
To avoid disputes about who is responsible for damage further down the line, take a few moments to inspect the property on arrival. Make notes and take pictures/video any issues regarding the property. Inform the owner or agent immediately so that you are not held responsible for the damage. It is also a good idea to email so that you have proof.
The owner will also appreciate it if you inform them if something doesn't work or is missing so they can order a replacement before the next guests arrive.
Don't:
Over‐occupy
If the listing advertises a 3-bedroom property for 6 people, then it sleeps 6 people. Don't ask the owner if you can bring extra people (explaining the extra guests will just sleep on the settee). Nor can you just turn up with 7 and think it´s ok, and try to squeeze one more in. The owner may point-blank refuse entry to the property if you try to sneak extra guests in, as per the booking terms and conditions.
In certain areas too, owners must declare each booking and exactly how many people are occupying the property. Over-occupancy can have implications for safety, insurance, licensing, plus extra costs, wear and tear.
Throw a party
Similarly, when a listing states the property is ideal for families, then don't be tempted to book your large group in and hope for the best. Property owners have every right to refuse to rent their property out for things like hen and stag dos, as the chances are that wear and tear will be higher for this kind of stay.
Always be honest with the property owner. Many won't begrudge you asking whether the booking would be okay, but always accept their answer. Just turning up without disclosing the purpose of the trip could result in you being refused entry – not the ideal situation to be in.
Ignore the guest information
Many hosts will provide an information pack, an invaluable resource full of valuable nuggets of wisdom to make your stay more pleasant. It includes useful information about how to make use of all the facilities and instructions about how individual items work.
Make sure you read the guest information provided before you make contact, as asking questions that are answered already is a huge annoyance. You will annoy the property manager if you keep messaging or calling to ask about directions, how to turn on the heating or what is the Wi-Fi password when it's all in the guestbook.
Try to hide damages
Sometimes things get broken and damaged such as plates – minor accidents happen. If you tell the property owner then they are likely to say, 'don't worry about it, it's not a big deal', so be upfront. This allows them to repair/replace items so incoming guests aren't affected.
If the damage is due to negligence such as using the white towels to dye your hair or not using the coasters provided, then be prepared to pay for replacements.
Arrive early or overstay your welcome
Don't assume that the cottage will be available whenever you choose to arrive unless you have cleared it with the property manager first. Arrive no earlier than the stated time as the owners have just a few hours after the previous guests depart to prepare the cottage to the high standard that guests expect. The same applies to check-out times.
Take your pet without asking
If the listing said no pets, you don't have permission to bring a pet. If the host does not allow pets, it may be because either they or the next potential guest have an allergy.
Leave things in the fridge
Don't leave part-used food in the cupboards or fridge – especially if they were clean and empty when you arrived. It creates extra work for the housekeeper who will have to remove it before the next guests arrive.
Waste energy
Utilities are likely to be one of the owners highest costs. Be mindful of saving energy – turn lights off when you go out and if you've got the heating blasting, don't leave the windows open.
Leave it worse than you found it
Although the rental rate will include a cleaning fee, have a quick tidy up before leaving as per the check-out instructions. For example, taking out the rubbish or loading the dishwasher. If you leave a filthy oven with a dirty roasting tray in or a sink full of washing up, you could be charged an extra cleaning fee.
Steal anything
Don't take anything with you (by accident) from the holiday cottage. This includes towels, coat hangers, batteries from the remote etc.
Be unreasonable when things go wrong
It's inevitable that appliances will break down, the heating will fail, the toilet will block and items will go missing. It's just as annoying and unexpected for the holiday property manager as it is for guests. If you have a problem or complaint, give the property manager the opportunity to resolve the problem before you storm out or start demanding compensation.
Don't forget to leave a review 
Reviews are the 'lifeblood' of the tourism industry and can make or break a self-catering cottage business. After your stay, leave a fair and honest review. Both holiday property managers and future guests will certainly thank you for it.
So there you have it, some sensible advice to increase your chances of booking your perfect holiday cottage and getting your security deposit back.
Owners/agencies/guests – Do you have any tips you would like to share? Please feel free to comment below.