Water: The no.1 threat to your holiday home
We take out insurance to protect against unforeseen risks, but do you know what the biggest threat is to your holiday home?
Fire, theft, accidental damage, storms, subsidence?… water is the biggest threat.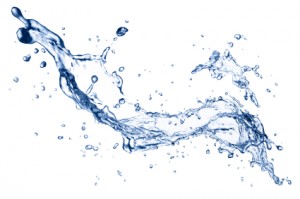 According data from Legal & General, insurance companies paid out £730 million for water-related claims last year. This figure is more than double the £370 million for burglary claims.
Nearly 1 in 5 claims made on buildings and contents insurance is for damage caused by escape of water, costing £2 million every day. Last year, 371,000 such claims were made with the average claim just under £2000, compared with £1,400 for burglary claims. However, some water damage claims can run into tens of thousands of pounds. *Source ABI.
Types of water damage risks
Unfortunately, too many property owners underestimate the distress and damage that water can cause. Water really can be your property's number one enemy, potentially causing a whole host of problems from rising damp to flooding; burst pipes to toxic mould; and even, in some cases, subsidence.
flood risks – overflowing drains, surface water and flooding from a local watercourse can cause significant damage;
rising damp from blocked drains, water leaks and water ingress over a long period can cause structural damage;
water from leaking pipes or appliances can cause serious damage to the building if leaks are not located and repaired quickly. Wood rot, damp and mould can be an expensive problem to locate and repair;
undetected underground water leaks can cause subsidence and structural cracks;
Tips to avoid water damage
So, what preventative measures can you take to make sure your property stays as dry and as claim-free as possible?
probably the most important point is to know where your stopcock is;
keep pipes and water tanks well insulated – burst pipes may be caused when ice forms in the pipes, then, as it thaws the pipe splits causing water to flood your property;
repair any leaks as soon as you see them – and also check for any loose or poorly fitted plumbing joints or signs of water underneath washing machines;
always make sure your holiday home is well ventilated – invest in a dehumidifier if need be;
clean gutters, roofing and drains regularly, and check for any slipped or loose roof tiles where water could enter;
check that any air bricks are clean so that ventilation can get under your property.
Will the insurance pay out?
Most insurers should pay out for water damage perils as standard. However, there are exceptions. If you live in an area with a high risk of flooding, your insurer may specifically exclude flood-related damage. Also, if you have failed to declare any flood risks associated with your property or have misrepresented facts, your cover could be invalidated.
And do note that in some circumstances, home insurance for second homes may not cover escape of water damage due to freezing, if you have failed to comply with the winter heating warranties in your policy.
For other types of claims, particularly those related to weather, you should make sure your property is kept in a good state of repair to ensure that claims aren't turned down due to poor maintenance.
Never underestimate the damage that even a small amount of water can cause. Carrying out regular checks and maintenance on any vulnerable areas may help you prevent a small leak turning in to an expensive nightmare.