Top tips for buying a holiday home
Savills International and HomeAway recently released some interesting research on the second home market abroad. As to be expected, France has replaced Spain as the favourite destination for second home owners to invest. Its perception of stability, resilient house prices and ease of access help make it a safe bet for UK buyers.
Traditional property hotspots and established tourist destinations, such as the UK, France, Spain and Portugal will continue to attract both lifestyle and investment buyers.
There are lots of things to consider before purchasing a holiday home abroad. It all depends on your individual objectives. Hopefully these tips will assist you throughout the purchase.
35 essential tips when buying holiday homes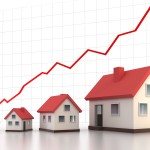 Why are you buying a holiday home – rental income, capital growth, lifestyle?
1. Investment
Invest for rental yields – not capital gains. Do your sums…will the net rental yield cover your costs, make you a profit or loss? Can you afford to make a loss? There may be better investment opportunities e.g. long term lets.
2. Capital growth
Many people saw holiday homes, especially those overseas, as somewhere to have free holidays whilst the property soared in value. Those days are gone. Capital appreciation opportunities will come with long term economic recovery.
3. Lifestyle
If you are buying a holiday home as lifestyle purchase (holidays) then it's likely your objectives will be different from those of a holiday let investor. Your focus will be on the property and location rather than rental yields, but don't neglect the potential for capital growth.
Is there a demand for holiday rentals – will you get bookings?
4. What is the letting season?
Is the area a summer/seaside destination where most of holiday rental requests will be for the school holidays and the months June to September, or is there year round demand? Is the location deserted in winter?
5. Over supply
The supply of holiday homes and cottages in some holiday areas far outstrips demand. One consequence of market saturation is under pricing to get bookings. If there is no strong letting market in the area then the whole exercise could be doomed from the start.
6. Speak to a holiday home letting agent
Take advice about the local holiday rental market from a source other than the person trying to sell you the property. Speak to a holiday cottage letting agent with experience of your area. How much rental can you realistically expect?
7. Check the books
If the property is an established holiday let then ask for proof of previous rental income.
8. Niche markets
Is there an opportunity to target (untapped) niche markets? Bird watchers, golfers, foodies, couples only, no-pets, smokers. Are there local events that take place each year that attract tourists? Look for year round potential.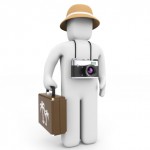 What do holidaymakers look for in a holiday rental?
Just because you enjoy the remoteness of your hillside property, with no TV to disturb you, it doesn't mean that everyone else will feel the same. If you are purchasing to maximise occupancy then ensure your property has 'maximum letting potential'. Research the market and don't try to re-invent the wheel.
9. Proximity
Holidaymakers are influenced on where to stay by factors such as close proximity to restaurants, pubs, beaches, ski slopes, supermarkets, country walks, tourist attractions etc. The market you are targeting has specific requirements that your property should fulfil.
10. How to get there
Is the holiday home easy to reach by car, boat, air and train? What would be the effect if no-frills airlines stopped flying to your local airport? Don't rely on one method of transport.
11. Outdoor living
Holidaymakers like outdoor living, with a preference for properties with balconies a terrace or garden where they can relax.
12. Swimming pool
If you are targeting the beach holiday market, having access to either a private or shared swimming pool is essential. For UK cottages a hot tub can be a draw.
13. Air conditioning
During July and August temperatures are at their highest and those staying in overseas holiday homes will require air conditioning to keep them cool.
14. Sporting facilities
Being located in close proximity to golf courses, ski slopes, water, cycling and walking trails can bring year round rentals.
15. Internet Wi-Fi
Guests have an increasing collection of gadgets that they 'need' to communicate with work/friends. An internet connection is a must for most holidaymakers – check if it is available in the area.
16. Parking
If your guests are arriving by car, having parking outside or within close proximity to your holiday home makes loading/unloading easier – especially in the rain.
17. Log fire
Having a log fire in a UK cottage is high on the guests' requirements, especially for those properties that get winter lets.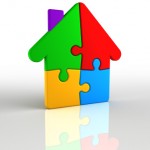 The property and location
18. Property management
Who will look after the property when you aren't there? Is there a local workforce who can clean, do changeovers, tend to the garden?
19. Location, location, location
The old adage "location, location, location" applies. Try an area during different seasons before you buy. Is it too deserted in winter when the tourists return home? Try and envisage the holiday home and how you would customise it, does it cater to the kind of tourist attracted to the area.
20. Talk to the locals
Talk to people who already own property in the area to get a better understanding of what it's like to live there. Turn to expat and community internet forums where those who have already gone through the process share their knowledge.
21. Flexible accommodation
Buy a house with flexible accommodation that attracts families or two couples. Opt for three bedrooms and two bathrooms with good space for living and dining.
22. Add value
Can you add value? A new kitchen and bathroom can not only add value but increase a properties marketability. Make sure the price of the improvement matches the price bracket of the house. There is no point putting a £50,000 kitchen in a £250,000 house; you won't get your money back.
23. Re-sale
How easy will it be to sell the property in the future and make a capital return? Quirky, high-maintenance, remote or properties on mass developments may be difficult to sell.
24. Valuation
Before proceeding with the purchase ensure an independent valuation and survey of the property is carried out to identify problems e.g. subsidence, damp, flooding problems.
25. Is it legal to let
Some areas forbid tourist lettings or require special holiday letting licences.
26. Future developments
What are the development plans for the area? Is a hotel or motorway planned alongside your holiday home? This can have a detrimental effect. On the other hand, a future golf course or marina development could enhance your property.
27. Title/Property ownership
Does the developer or seller have full title to the land or property? Is there debt on the property? There is no excuse for forgoing expert legal advice when purchasing.
28. Tax
Expenses don't end at the asking price. Consider the purchase, yearly, rental income, capital gains and inheritance taxes in both the country of ownership and where you live.
29. Financial stability
Consider the financial stability of the country. Although many countries in the Euro zone are in difficulty, some are more at risk. Conflicts can also destroy tourism overnight.
30. New build
If buying from a developer – what's their track record? are they financially secure? get references. Is there a cooling off period should you change your mind?
31. Guaranteed rent
If the vendor mentions guaranteed 'rental returns' check what these figures are based on. Some developers simply add this figure onto the purchase price anyway so they add little value.
32. Service charge
Is there a requirement to pay for the upkeep of the building and communal areas? These can be costly.
33. Returning each holiday
Buying a holiday home commits you to holidaying in one place for years to come. Do you want to return to the same spot every year?
34. Specialist advice
Always seek specialist advice from independent solicitors and surveyors before purchasing – especially overseas. They should be proficient in the country's laws and purchasing process. Ensure all required permissions, licences and planning consents have been obtained and are legal.
35. Protect your investment
Maintaining a holiday home can be problematic. Holiday properties frequently go empty for weeks even months at a time, so the potential for disasters such as – burst pipes, break-ins and leaks is always a threat.
Having a management agent to identify problems early can reduce loss or damage, but it's no replacement for being protected from the unforeseen by comprehensive second home insurance cover.
Owning a holiday home can be a very rewarding experience, but failing to do your research when buying can have significant consequences.
What are your tips and experiences? please add them in the comments below…