What causes pipes to freeze and burst?
Reading Time:
3
minutes
Many parts of the UK have experienced the coldest November in history, with temperatures plunging to -18C. After three consecutive years of prolonged snow and frost, it seems that winters in the UK are getting more severe.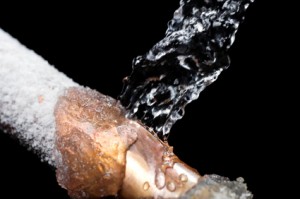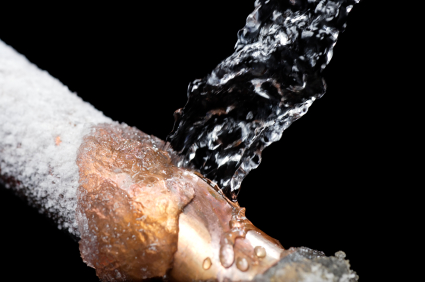 Last year, the insurance industry paid out £644 million for water damage that had escaped from burst pipes – and this winter is expected to be even worse. The knock on effect could be rising premiums.
At Schofields we are dealing with holiday home owners who have discovered burst pipes at their holiday home. However, many of these claims could have been avoided.
Why do pipes burst? – our top 10 findings
Over the years we have dealt with thousands of substantial burst pipe claims. Many of these burst pipe claims could have been avoided by taking some preventative steps. Here are our findings on what causes pipes to freeze and burst.
Turning off the heating – Leaving the heating off will significantly increase the odds that pipes exposed to sub-zero temperatures will freeze and burst. During cold spells, leave the heating permanently on (at least 10 degrees C).

Setting the heating to only come on for an hour – Setting the heating (especially storage heaters) to come on for an hour in the morning and an hour in the evening is not enough to maintain a sensible temperature. During the 'big freeze' even temperatures during the day rarely rise above -5C. Leave the heating on to maintain a set temperature (at least 10 degrees C).
Not turning the water off – If you are leaving your holiday home unoccupied for a long period, it is advised that you turn the stop tap off and drain water and heating systems – especially if you also neglect to heat the property. If a pipe does burst, limiting the amount of water that can escape can significantly reduce the extent of damage caused. A leaking pipe can spill about 2,200 gallons of water a day!
Not lagging pipes – Exposed pipes are more likely to freeze. Lag your water pipes that are in cold and draughty areas, especially in the loft or along outside walls. Ensure insulation is placed over (not under) pipes in the loft, so they are warmed by heat penetrating upwards from rooms below.
Ignoring water tanks and cisterns – Unprotected water tanks in the loft space that are situated above the insulation are more likely to freeze. Do not insulate underneath a tank as warm air will be unable to rise from the rooms below. The only exception is header tanks which should be enclosed in an insulating jacket. If in doubt, consult a qualified plumbing and heating engineer for advice.
Not opening the loft hatch – On extremely cold days opening the loft hatch to allow warm air to circulate for a few hours can prevent pipes freezing.
Neglecting outhouse taps and pipes – Don't forget to lag outdoor taps and pipes in outbuildings. In extreme temperatures turn off the stop tap and drain the supply pipe if possible.
Not allowing water to flow – water sat idle and not being run through pipes is the single biggest cause of frozen pipes. Letting a tap drip or trickle a little in cold weather can stop freezing and pressure building up.
Not checking your property – It's surprising how many holiday home owners fail to check their properties during, and following big frosts. Water damage is often only discovered when water pours from external doors. Early detection of any leaks, heating or power failures can help minimise damage. If you can't access your property, employ a neighbour or local handyman.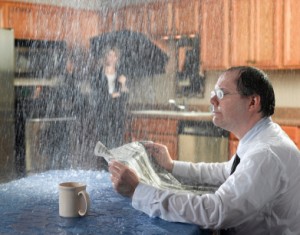 Locate your stopcock – Do you know where your stopcock is? Quickly turning off the water during a burst could reduce the damage caused by the escape of water. It is usually located somewhere on the ground floor or under the kitchen sink.
Most people understand that taking sensible precautions to protect their empty holiday homes against frost damage can prevent a lot of distress.
Unfortunately, a minority fail to take reasonable precautions and indeed some act recklessly and taken no precautions at all – making a claim inevitable.
As a policyholder you must take all reasonable steps to prevent loss and damage – how to prevent frozen pipes and bursts.
Burst pipes warning ahead of thaw
As temperatures rise following the 'big freeze' frozen pipes can split as they thaw.
Are your pipes frozen? follow our advice: what to do when pipes freeze or burst.
For more up to date information and facts on Burst Pipes please see our Burst Pipe Infographic.