Does home insurance cover plumbing repairs?
We have already seen the first sub zero temperatures and frosts of the year in the UK, and there are reports that this winter will see a repeat of last year's arctic conditions. Consequently, there will be an abundance of burst pipes in holiday homes.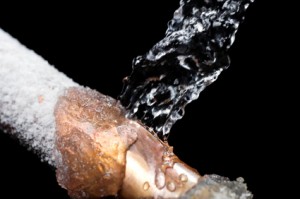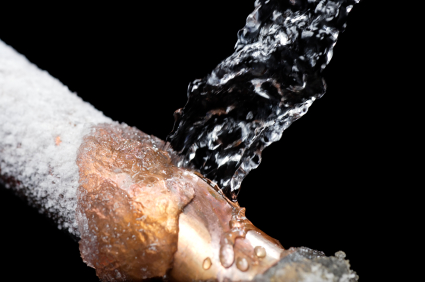 First of all, if you discover a leak or burst pipe – don't immediately call your insurer to see if it is covered – stop the leak first. You would be surprised how many people actually call their insurers before turning off the water supply
What would you do if you weren't insured? As a policyholder you have a duty to take all reasonable steps to prevent loss. It is in your best interest to stop further damage – and then call your insurance company.
So, the answer to the question of whether or not the costs of plumbing work to repair pipes are covered by holiday home property insurance is – probably not. I say 'probably' because there are occasions when they might (e.g. frost damage).
Most insurance tends not to cover situations arising from wear-and-tear. To give a familiar example, a typical motor insurance policy may cover the costs of repairs arising from an accident. However, it would be unlikely to cover the repair costs arising from a breakdown or the costs of new tyres if your current ones happen to be worn.
As such, a water leak or burst in itself will typically be seen as a maintenance issue. In such situations, the costs of fixing the leak are unlikely to be met by a holiday home policy.
It's important though to differentiate between the costs of repairing a leak and the costs of repairing damage caused by the 'escape of water'. Typically if a leak caused damage to a property then these costs will be met by the insurer.
However, if your policy has heating terms, such as maintaining a minimum temperature or draining the water during unocuppancy, and you haven't – then the damage is unlikely to be covered.
What about frost damage?
Of course, policy features and benefits vary among different providers so what one insurer covers may not be covered by another. However, frost damage to fixed water tanks, apparatus or pipes is unlikely to be covered.
Water damage – the facts
If you're wondering about just how big a potential risk water leaks are to your second home, you may be interested to know that:
last year one major UK home insurer reported 21,000 claims in one year for burst pipes at a cost of £40million;
during last winter's cold snap, the average claim cost following a burst pipe was £15,000.
Our claims experience backs up these figures – water damage is the biggest threat that holiday home owners face. Repairing damaged pipes is insignificant compared to the subsequent water damage to buildings and contents. Ensure you choose a policy (such as Schofields) that provides comprehensive protection.
To cover plumbing expenses for repairing leaking pipes or faulty boilers you need to take out separate home emergency/plumbing cover or have a trusted handyman on call.
For more up to date information and facts on Burst Pipes please see our Burst Pipe Infographic.