Holiday Rental Scams: Checking For Bogus Holiday Lets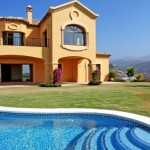 Following the recent holiday rental scams that were exposed and reported by the times, it is important to show caution when booking holiday villas and apartments.
As documented by the scams, holidaymakers are vulnerable when booking holiday lets online, especially when looking for bargains and last-minute deals. Even booking through one of the leading holiday rental and letting websites can offer little consumer protection.
To avoid being scammed by bogus holiday rentals, follow these steps to check if an apartment or villa is genuine before booking.
Holiday rental scams – how to check if an apartment or villa is genuine
If booking through a rental listing site, such as holiday-rentals.co.uk, holidaylettings.co.uk or ownersdirect.co.uk the adverts should show (near the contact details at the bottom) how long the property has been advertised on the site. The length the advertiser has been on the site is usually a good indicator of the owners experience. The longer the better.
Although many holidaymakers now book holidays via email and online forms without speaking to owners, speaking to someone on the phone can be reassuring that the holiday home is genuine and as advertised. Ask the advertiser questions about the location, good restaurants, local beaches, nearest supermarket, tourist attractions etc. to get a feel for the place. Serious rental owners will be happy to oblige.
There are opinions that testimonials and reviews can be 'phoney' – but ones that can be verified are a good sign of trust. Some of the rental sites feature reviews from past guests, read through them and ask the owner if you can contact past guests.
Do you have contact details for the owner, including both their home & holiday let address and landline number. Although some owners will be unwilling to disclose these on their websites due to their own fraud concerns, there should be no problems getting these at the booking contract stage when the owner knows you are serious. If you have concerns, ask for a utility bill for proof of ownership.
Once you have these details turn to the search engines to do some research on the owner, the property, phone number etc. By entering the address into Google maps you should be able to verify the address and on some instances, use Google street view to see the actual holiday let. Do the photos on the advertisements match the images on street view? Although this is predominantly new to the UK, I expect this will become more mainstream shortly.
Is there a booking contract? The advertiser should send you a booking contract to sign, which outlines the terms and conditions of the holiday before you book. Can you post this rather than email it. Once booked a contract should be issued.
Are availability calendars updated? Although some advertisers leave theirs all available to try and sell alternative dates to enquirers, a calendar showing all available could be a 'flag' as scammers tend to re-sell peak weeks, as these are the most expensive.
If the owner has their own website, do a whois lookup which shows details of who owns the website domain. Does it match the owners details provided. How long has the domain been registered for?
Protecting payments
The level of protection you have depends on how you pay for your holiday. Consider the following payment options before you send any money.
Personal cheques and electronic bank transfers are the preferred method of payment for many holiday let owners, so don't be alarmed if this is the only payment method available. However, once the cheque or money transfer is cashed, there is very little consumer protection and it will be difficult to recover funds in cases of fraud. Following the steps above and sending a check by post to an address, not a post box can help safeguard against fraud.
Some owners may have a PayPal account, which allows you pay online via credit card. Payments by PayPal are covered for 45 days after payment, so if you pay your balance 6-8 weeks before (which is standard practice) this should give you enough time to make a claim following a fraud.
Paying by credit card offers the most comprehensive protection from fraud. There is protection on most payments of £100 and above. The problem is that most holiday let owners don't offer this facility due to high costs. However, if you are booking through an agency they should offer this facility.
Debit cards may offer some protection through the chargeback scheme, but this varies so check with your bank.
Be wary of paying for accommodation by untraceable methods such as a wire transfer company.
Common holiday rental payment procedure is 25% deposit and then the balance 6-8 weeks before departure. If full payment is requested up front be wary. Obviously late bookings will require full payment, but try and use a payment method that offers protection such as PayPal or credit card.
Some owners who live on site may allow cash on collection of the keys, although most won't due to the risk of no-shows
What consumer protection is there for holidaymakers?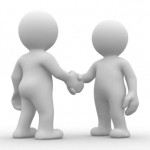 Booking through some holiday rental portals and individual owners websites offers little protection, as the accommodation providers are unlikely to be an Abta or Atol bonded travel company. In addition, standard travel insurance does not normally cover holiday rental fraud. So what consumer protection is there when booking a holiday rental?
When booking through a holiday letting website (where you book direct with owners) check whether the rental site offers a rental guarantee scheme to protect against internet fraud, should a property booked via their site turn out to be fraudulent. Some will reimburse up to a specified amount of the rental fee you have paid – note flights, car hire etc. are not covered.
There are also holiday insurance products available that provide more comprehensive protection against rental fraud, but this costs extra.
There is certainly scope for further protection for people booking holiday rentals. The responsibility should not be placed on the holidaymaker to carry out extensive checks.
Maybe it's time for holiday rentals to be regulated or for an industry wide consumer protection scheme similar to ATOL and ABTA to be developed. If the holiday rental portals offered a credit card facility for advertisers to take payments and provided a rental guarantee scheme for bookers, this would certainly offer more protection than the current situation.
When looking to book your next holiday rental consider the points raised above and holiday home owners, show consumers looking to book your holiday let signs that they can trust you.
As always, Schofields welcome your comments below – please add your experiences and tips to avoid villa scams.