Holiday letting insurance - essential advice for holiday let landlords
The Self-catering holiday let market is thriving and many UK holiday home owners are choosing to rent out their property to family, friends or commercially to provide a valuable source of income.
However, holiday let landlords are leaving themselves and their guests exposed by not having suitable insurance for holiday homes in the UK and underestimating the unforeseen that could destroy both their letting season and guests holidays.
What is holiday let insurance?
It is specialist insurance that covers landlords who let their holiday homes to paying guests and typically covers public liability, accidental damage and loss of rent. Standard home insurance is not suitable for holiday lets.
Check the policy as well as price - what your holiday let insurance should cover
Cover for the holiday let owners contents as well as buildings insurance that covers loss or damage from hazards such as fire, lightning, flood and water damage.
Accidental damage and breakages by the owner, guests and pets - including malicious damage.
Public liability insurance to cover you against accidents or injury to guests at your property.
Theft cover - including theft by guests.
Loss of rental income and alternative accommodation costs.
Employers' liability insurance for people employed at your property, such as a cleaner or gardener.
Essential checklist for insuring your holiday let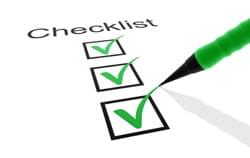 More than half of Britons fail to read the terms and conditions on their insurance policy - the devil is in the detail. Check your holiday let insurance policy for hidden exclusions and shortfalls in cover, as you don't want any nasty surprises if you need to claim. Here's what to look out for...
One in four landlords have the wrong insurance
This might seem obvious, but check that your insurance company is aware that your holiday rental is a commercial holiday let. It's estimated that around one in four landlords have the wrong insurance, many choosing regular household insurance instead of a commercial holiday letting policy that covers potential liabilities and risks that are associated with renting out a holiday property.
Having the wrong or inadequate cover leaves property owners vulnerable to having claims turned down.
Public liability insurance for holiday lets
Slips and trips, balcony falls, trampoline injuries - these are all common injury claims. Unfortunately, unforeseen accidents will happen at your holiday rental. When they do you don't want to be held legally (and financially) responsible for any injury to third parties. Public liability insurance for holiday lets is essential, especially with the current trend toward litigation. It enables you to safeguard yourself from any legal hassles and compensation claims that are associated with renting out your holiday let.
For example, if a holidaymaker (or even a friend) slips in your holiday property and falls, they can take you to court and sue - leaving you to face an expensive legal battle and the prospect of compensating for injury and loss of earnings. Liability insurance will indemnify you against your legal liability to pay damages and legal costs.
Public liability insurance should also cover you, or your guests, if someone else's property is damaged e.g. fire or flooding an apartment below.
What to check
How much cover is provided, a minimum indemnity limit of between £3 to £5 million is recommended.
If you have a swimming pool or hot tub at your property check you are covered for accidents and injury to guests using these.
Employer's Liability Insurance
If you employ staff to assist with the running of your holiday let, employers' liability insurance is a legal requirement. Such insurance protects you if a staff member, such as a cleaner or caretaker, injures themselves at the property.
Damage is inevitable - but who is responsible?
Your holiday let will have an array of furniture, furnishings and equipment that is likely, by the law of averages, to suffer damaged by visiting guests. Even if you take a security deposit it's likely that you won't deduct from it as most damage will be accidental, not deliberate. Also, who is liable when the damage exceeds the security deposit? Your insurance.
A comprehensive holiday letting policy should cover accidental damage (and malicious damage) to your contents - for example damaged appliances, spillages and broken furniture. This cover takes the worry out of letting strangers into your holiday rental who might not be as careful as you.
What to check
Check the insurance covers damage by guests when renting, as some policies only cover damage by family members.
1 in 5 take a dog with them on holiday. If you market your holiday rental as 'pet friendly' ensure your insurance covers damage by pets. Pets can prove a costly companion through chewing, scratching or fouling damage - but very few holiday let insurers will cover damage caused by pets.
Theft and security requirements
Unfortunately holiday rental break-ins are common, especially in summer as holidaymakers offer prime pickings after arriving with cash, cards and small valuables. Empty holiday rentals are also easily identified and are targeted.
What to check
You can't guarantee that your guests will never forget to lock doors and windows at night or when out, so ensure your insurance covers theft by 'non-forcible entry'.
Leaving a set of keys 'hidden' in the garden for guests could invalidate your insurance, burglars know where to look. Use a Key Safe to securely store your keys.
Check for any security measures required by insurers, specific locks, shutters or security bars fitted to windows. Failing to implement the insurers required security measures is likely to invalidate theft claims.
Is theft by guests covered?
Remind holidaymakers in your booking contract that it is their responsibility to take our travel insurance to cover their personal possessions.
What happens should your holiday let become uninhabitable?
Dread to think something serious happens during the holiday letting season which results in your property being uninhabitable, a flood or fire for example. If the worst happens you'll need to have your insurance fix things as soon as possible.
What to check
Alternative accommodation - If your holiday let is occupied at the time if an insured loss which makes your property uninhabitable you will need to put you, your family or rental clients in alternative accommodation, being a holiday rental or hotel. Your insurance should cover such expenses.
Emergency travel expenses - Does your insurance cover the cost of emergency travel? Check it does because you'll probably need to be onsite to get things fixed and oversee repairs following a major claim.
Loss of rental income - If your holiday let becomes uninhabitable, all the rental income from your advanced bookings can be lost overnight. Check your policy covers you for loss of rental income so you and your guests don't lose out.
Are you covered during empty periods?
Does your insurance cover your property during periods of unoccupancy, especially in winter? Check how long you can leave your property unoccupied without invalidating cover. Nearly 1 in 5 claims made on holiday rental buildings and contents insurance is for damage caused by escape of water. It is likely that your policy will have a winter heating warranty, for example the heating has to be maintained to a minimum temperature or the water system drained when no-one is occupying the property. Check yours.
Is your insurance as comprehensive as you think?
When comparing insurance pay attention to the cover - not just price. Be sure to do your research and scrutinise the terms and conditions for any limitations in cover or exclusions.
A comprehensive holiday let insurance policy from Schofields is designed for holiday rental owners who commercially let their holiday property in the UK and abroad. The insurance offers extensive protection to safeguard against common risks when holiday letting.