Ask the holiday home insurance expert roundup – part 2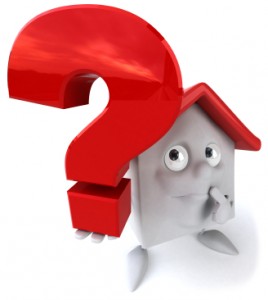 Got an insurance question relating to holiday homes or letting? Here are common questions asked by fellow holiday home owners. Feel free to contact us if you have a question for one of our insurance experts at Schofields.
Q. We are renting a Gite in France in the first two weeks of August and the property owner has asked us if our insurance policy covers accidental, fire or water damage to their property. Is there a policy available that would cover a two week holiday period while we are renting a French property?
A. This is a question that is frequently raised by those renting villas and gites in France. Ideally, the property owners' insurance should protect their home against such risks when renting, as is the case with UK sourced insurance. However, in France this is often not the case and the holidaymakers are asked to provide proof of civil liability insurance.
This is a common problem when French owners rent to non-French residents. This post explains further.
A travel or main residence insurance policy usually includes an element of liability cover which may be suitable. Alternatively, try searching on Google for 'adar insurance' who offer a policy which some holiday rental agencies in France use.
Q. I have a second property which has been insured with Schofields for the past 3 years. I do not let out this property and wonder if I am insured for (and paying extra for) cover that only applies if it's a holiday let?
A. The standalone policy we offer covers the owner whether they choose to holiday let their property or not. You are correct that certain aspects of the policy apply when holiday letting, such as loss of rental income. All the features are built into the policy as standard and can not be removed.
Property owners are often misguided with regards to public liability insurance, in that they don't think they need the cover if they aren't letting their property. A third party could be injured on or near your property (e.g. postman, neighbour) holding you liable, therefore liability cover is essential.
The premium is calculated using the buildings and/or contents sum insured, so you aren't paying extra for holiday letting cover. If your policy includes accidental damage to contents, this can be deleted to reduce the premium. The premium can also be reduced by choosing a higher excess.
Q. I am trying to find out some information about insuring our holiday cottage that we let for short-lets. We currently have it insured, but our insurer only provides cover for temporary accommodation for guests if an 'insured peril' arises e.g. flood/fire/escape of water. We recently had the situation where the only toilet in the cottage broke, so the guests had to be put up elsewhere.
Can you tell me if this situation is something that is covered by yourselves, would you cover temporary accommodation expenses?
A. The alternative accommodation cover on our policy (and most policies) only comes into effect if the property becomes uninhabitable due to an insured peril, e.g. loss or damage by flood/fire/escape of water.
Such an incident would not be covered as it would be considered a maintenance issue. The same applies to heating failure, frozen external supply pipe etc. Taking out a separate home emergency insurance that covers boilers and plumbing is an alternative, but the value of such policies are often questioned. Having an emergency handyman on call for repairs is a good solution.
Q. A question our insurance advisers are often asked is "What is the accidental damage to contents cover? Surely all damage is an accident?"
A. Not exactly. The accidental damage to contents addon will cover you against human error, such as red wine spilt on a carpet or sofa, a cracked TV, or a hot pan burning a kitchen table. All common claims when holiday homes are let out. When properties aren't let, such claims are infrequent as owners are more careful, so properties used primarily by owners only, often don't take this extra cover.
Q. I have a holiday home in Spain and I have the opportunity to let it for 12 months to local friends (professional jobs), so it will effectively cease to be a 'holiday home'. Can you provide cover?
A. Unfortunately we are unable to cover long term rentals abroad, only short term holiday rentals.
Q. From renewal my current insurer requires a mortice deadlock of at least 5 levers on exit doors, window locks, shutters or embedded metal grilles for ground level windows. Do you require such security?
A. If the value of the contents insured is below £40,000 we do not generally require specific security measures. If a policy requires such security measures, it's important that they are inforce for a claim to be valid.

Q. Do you insure static caravans?
A. We do not insure caravans or static caravans although there are specialists who do.
Q. I'm looking for insurance for an apartment in Flaine in France (ski resort). Does your cover include apartments, and if so how do we estimate a re-build value?
A. Unfortunately we are unable to cover holiday homes in winter ski resorts. The best way to get an accurate rebuild cost is to instruct a qualified surveyor or check your survey for a rebuild value.
Q. We are about to book a holiday in the UK and the letting agency has asked for a deposit of 50% now, 50% 2 months before arrival. Do you offer a policy which will insure our holiday payment? We may have to use a cheque depending on the letting agency.
A. Our holiday cancellation insurance only covers the cost of the holiday should you have to cancel due to illness etc. See the policy wording on our travel page schofields.ltd.uk/travel. Ideally you need 'end supplier failiure' cover should the holiday company go bust. Some travel insurance policies cover this. Alternatively, pay by credit card which offers protection on most payments of £100 and above.
Q. Is there a minimum period of occupancy required each month, quarter etc. for a holiday home?
A. No, as long as the property is used/let as a holiday home and is not a permanently unoccupied property, being renovated up for sale etc.
Any more questions? simply ask in the comments or contact us.