Choosing house insurance in Spain: How to avoid common pitfalls
According to a recent survey 43% of homes in Spain are not insured. That's an alarming statistic considering your home is likely to be one of your biggest financial assets. But simply being insured isn't enough - you need comprehensive insurance or you could face a costly bill.
Over the last 30+ years we have encountered countless tales from disgruntled holiday home owners who have had claims refused by insurers in Spain due to an 'Act of God', not enough rainfall or wind speed, having the wrong security or another obscure loophole.
It seems that some house insurance policies in Spain are many years behind the comprehensive cover we are used to, with complex insurance conditions that don't exist in the UK and limited ways to resolve disputes.
Whether you are going to use your villa or apartment in Spain as a family bolt hole or holiday let it for investment income, it is essential that your property and possessions are protected should something should go wrong.
If you are buying insurance for your property in Spain for the first time or renewing a policy, this step by step guide explains what cover you need and the restrictions to look out for so hopefully your claim will be paid.
Want to know more? View the policy details of our holiday home insurance in Spain.
Should you insure in Spain or choose a UK based Insurer?
If you live in Spain and you can visit your insurance broker/agent to discuss your policy then it makes sense to insure your property in Spain. However, if you live in the UK and have a holiday home in Spain then choose a UK based insurer.
Why? Although policies offered by insurance companies in Spain are often cheaper, cover tends to be much more limited than what we are used to in the UK. Therefore, a saving of £50 could prove costly in the event of a claim if something you took for granted as being covered, isn't.
Unless you are fluent in Spanish it can be difficult to navigate complex insurance documents in another language. Dealing with Spanish claims handlers, surveyors and loss adjusters who might not speak fluent English can also be complex.
In the UK, disputes with insurers are dealt with by the Financial Ombudsman Service. Complaining in Spain it can be frustratingly bureaucratic process.
As you can see from above, there are many reasons why you should opt for a UK based insurer over a Spanish one.
Can banks insist you take their insurance if you have a mortgage?
Although your moneylender will need proof that you have suitable buildings insurance to protect the property, their insurance isn't compulsory. Banks are entitled to request you take their own insurance, but they cannot insist.
Some Spanish banks are renowned for being difficult when a holiday home owner chooses an independent insurance company, regardless of it providing better cover. The banks insurance will generally be limited as they are only concerned with protecting the mortgage, not the many perils that face holiday homes.
'Mandatory' bank insurance was outlawed several years ago. The EU Directive gives authority for authorised UK companies to insure within the EU.
The essential cover needed to protect holiday homes in Spain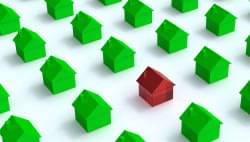 All you need to know about buildings insurance in Spain
Building insurance typically covers the actual structure of your Spanish home, outbuildings, garages, swimming pools, walls, gates and fences. These tend to be covered against the cost of repairs or rebuilding, debris removal and professional fees following loss or damage caused by earthquake, fire, storm, flood and burst pipes. Building insurance should also cover permanent fixtures and fittings within the buildings, such as fitted kitchens and bathrooms.
Some Spanish policies may exclude swimming pools and outbuildings from the buildings cover so check.
How much should you insure the buildings for?
Most people assume they should insure for the current market value of their Spanish property. This is wrong. The sum insured needs to cover the cost of rebuilding the property. The rebuild value is the full cost of reconstruction of the building(s) in their present form. This amount must include all outbuildings, domestic oil & gas pipes, domestic oil fuel tanks, swimming pools, tennis courts, drives, patios, terraces, walls, gates and fences.
How to calculate the correct rebuild value
It's estimated that one in five homes are underinsured.
To calculate the accurate rebuild value of your holiday home in Spain, a qualified surveyor should be consulted to assess the amount that a property should be insured for. Your lawyer or builder may also advise you on the rebuild cost. Alternatively, if you had a survey report done on the property there should be a rebuild figure listed for insurance purposes.
It is important to get this figure right because if you underinsure the amount you receive will be reduced in proportion to the 'under-insurance' percentage. Most insurers will automatically index link, which means the sum insured will be adjusted yearly to take into account changes in rebuilding costs.
As a guideline, the average rebuilding costs for property in Spain is around €1,200 per square meter. This is only a guideline. It is your responsibility to ensure the property is insured for the true value at risk - consult a qualified surveyor.
Why community buildings insurance is inadequate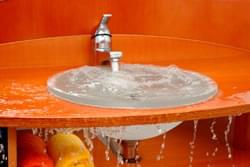 If your Spanish home is part of a complex or apartment block, your condominium fees may include community buildings insurance. Each policy differs, but generally this cover is limited to common elements of the building and urbanisation such as walkways, pipes, windows and the basic rebuild of your property - this is to keep premiums to a minimum.
You may find that (unlike UK policies) community buildings insurance does not cover fixtures and fittings, such as bathrooms and kitchens, within individual apartments.
We often get calls from customers where we insure their contents and their buildings are covered by the community policy. They assume their buildings are insured until the event of a claim, then problems arise.
On one such occasion a Spanish holiday apartment was flooded, causing damage to the kitchen units, ceiling and walls because someone from the apartment above accidently left a tap on. When they tried to claim on the community insurance for the damage the insurer would not pay out because the policy didn't cover individual fixtures and fittings and the water hadn't leaked from a communal part. This is just one example of many.
To avoid such problems you should check what your community policy actually covers before you decide you do not need buildings insurance. It is recommended to take out your own policy for any perils that may not be covered by the community insurance.
Contents insurance
Do you know the difference between buildings and contents? As a rule, contents insurance covers everything you would take with you if you moved house. This typically includes general contents within the home such as furniture, furnishings and electrical equipment.
To calculate the contents sum insured you should work out how much it would cost to replace your contents on a new for old basis at today's prices. It is important that you get this figure right and don't undervalue your contents, as in the event of an insurance claim you may not get the full amount you were expecting.
Accidental damage to contents
Accidental damage is not covered by some policies. If you are going to holiday let your property check if it can be added, including damage caused by holidaymakers. Although you may take a security deposit, damage is often disputed by guests or is greater than the deposit taken. Guests often aren't as careful as you, accidents happen and you don't want to be the one out of pocket.
Public liability insurance - does it cover holiday letting?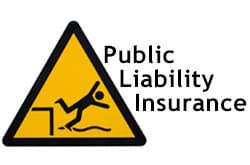 Slips and trips, swimming pool injuries, damage to neighbouring properties. It is very important that your policy includes public liability insurance, especially if you are planning to commercially let your holiday home. These are litigious times and liability insurance will cover you for legal costs and expenses following death, injury or damage to a third party on or near your property. It is especially important for apartments where there is a risk of overflowing baths, leaks, and accidents to neighbouring properties.
Many Spanish insurance policies provide limited liability limits, with some offering only up to £100,000 maximum indemnity. This could leave you very dangerously exposed as any meaningful injury claim would potentially exceed this limit. A minimum indemnity of £3m is recommended.
Even if you only let your property to friends you still need liability cover. What would happen if a friend slipped in the shower, breaks a leg and has to have time off work. Are you certain they wouldn't take legal action against you?
If you have a swimming pool ensure that in the event of an accident you and your holidaymakers are covered under your public liability insurance.
Employers' liability insurance
Don't forget to opt for a policy that includes employers' liability insurance. This protects you against legal action from injured domestic employees, such as change over staff or the gardener.
Is cover reduced when your house is unoccupied?
Properties are most at risk when they are left unoccupied as damage goes unnoticed and tends to escalate, therefore you will find that most house insurance policies have unoccupancy restrictions. Typically insurers insist the water is turned off at the mains and the system is drained during periods of unoccupancy to reduce the risks of burst pipes . Regular property inspections are also required.
What security precautions do you have to take?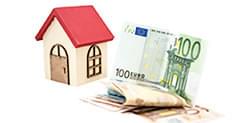 Unfortunately holiday homes are a tempting target for burglars given their very nature. Not only are they left unoccupied for a large chunk of the year, making break-ins both easy to do and difficult to detect, but they attract guests with expensive belongings.
Our claims data revealed that holiday homes in Spain are more likely to suffer break-ins and burglary than those in any other country that we insure, with the average cost of a claim being £1,810.
To deter break-ins it is likely your insurer will insist you take specific security precautions such as inspecting the property regularly, installing specific locks, an alarm, shutters or grills on windows. Your insurance could be invalidated by having the wrong type of locks on the doors or by not using the shutters when you go out. Check your policy for any security endorsements.
Is comprehensive theft cover provided?
Check that theft by non-forced entry is covered, if for example a burglar entered through an unlocked window or door, or if someone used a key to enter. Many policies require proof of forced entry for a valid claim.
It's also important to ensure theft by guests is covered. Although rare, we have dealt with claims where a fraudulent booking has rented with the sole purpose of stealing contents from a property.
Insurance for properties in Spain does not usually cover personal valuables. If you take valuables (money, jewellery and electronic devices) to your holiday home you should insure them under the all-risks section of your main household policy or travel insurance. Likewise, any guests should do the same as these items are the ones most sought after by burglars.
Claims problems!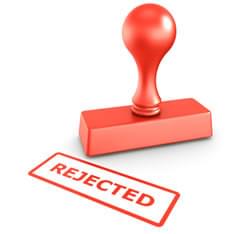 It's often said that the real test of insurance is when you come to make a claim - this is when any shortfalls will be exposed.
Some points to consider:
Will your insurer be capable of sorting out a claim quickly and efficiently when you are hundreds of miles from your holiday home in Spain?
Does your insurer have the authority to manage claims and make decisions in-house or is the claims handling process out-sourced to a call centre?
Will they appoint English speaking loss adjusters?
How quickly will you receive settlement?
If your command of the native tongue is low, how easily will you be able to fill out claims forms, understand your contractual obligations and navigate complex insurance documents in Spanish?
Do you have to provide receipts in the event of loss or damage?
Make sure you are aware of the policy excesses in the event of a claim. These can be substantial, especially for earthquake claims where some insurers charge a percentage of the sum insured.
Also pay attention to the small print in relation to storm and flood cover. Some insurers require minimum wind speeds or rainfall levels to be recorded at a nearby weather station in order for a storm claim to be valid. Although Spain boasts an average of 300 sunshine-filled days a year, the weather is more extreme than in the UK - flash flooding, earthquakes, wildfires, lightning and storms are frequent. Ensure you are protected.
Additional cover for holiday letting
If you plan to commercially let your holiday home in Spain it is important that you choose a policy that allows letting. Some holiday home insurance policies only cover use by friends and family, not holiday lets as this increases the risk of a claim.
One of the biggest worries when holiday letting is if your property becoming uninhabitable as a result of the unexpected, like a burst pipe or a fire. During the peak holiday season such a disaster could mean thousands of pounds in lost income and a huge inconvenience. Choose a policy that will allow you to claim for the loss of rental income and pay for temporary accommodation your holiday guests.
Also, check your policy covers travel costs incurred in getting you to your holiday home following a large claim - you'll probably want to be there to organise repairs and replacements.
Complaining and legislation
Insurance terms are not universal, Spain has its own different laws, regulations and practices in place. What you may reasonably expect in the UK is not the same in Spain. Under the terms of a UK sourced policy, if you are a UK resident, UK law applies so you don't have to worry about complications regarding obscure Spanish laws and regulations.
Another thing to consider is that Spanish insurers have their own labyrinthine complaints procedures and unlike the UK, customers of these foreign providers generally do not generally have the equivalent of the Financial Ombudsman Service to resolve insurance disputes. Who would you turn to if you had a disagreement with your overseas insurer?
Insurance in Spain is notorious for being difficult to cancel
Cancelling house insurance in Spain can be a very complex process. You can't cancel at the last minute with a phone call or simply let it lapse as in the UK. You must give written notice of cancellation within the contractually pre-agreed timescale, typically 2 months before the end of the contract. Often, by the time you get the renewal notice it's too late to cancel and the policy automatically renews.
To recap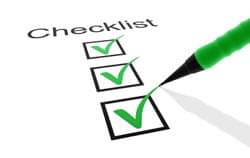 Although Spain boasts an average of 300 sunshine-filled days a year, it's susceptible to natural weather threats such as flash flooding and storms - check you are covered for storm damage.
Banks cannot insist you take their own insurance.
Check what your community insurance actually covers before you decide you do not need buildings insurance - community insurance is often limited to common elements of the building.
It's essential that your policy includes an adequate level of public liability insurance to cover legal costs and expenses following death, injury or damage to third parties.
It's often said that insurance cover is only as good as your first claim - will you receive expert guidance in English at a time of crisis?
A comprehensive holiday letting policy should also cover damage by guests, loss of rent and alternative accommodation.
Insurance in Spain is notorious for being difficult to cancel, how easy can you change insurers?
What security measures do you have to install and is theft by holidaymakers and non-forced entry covered?
It's estimated that one in five homes are underinsured - it's your responsibility to consult a qualified surveyor and get an accurate rebuild value.
Always inform your insurer of any alterations you make to your property that could alter the sum(s) insured or its risk.
Check your policy wording for any unoccupancy restrictions and winter heating warranties.
Insurance isn't a maintenance contract - you have a responsibility to keep your property in a good state of repair.
Ask a neighbour/housekeeper to check your property frequently to reduce the risk of theft, damage and alert you of any problems.
Foreign insurance is often less comprehensive than what we are used to here in the UK, plus complex insurance documents and language barriers complicate claiming. Insuring with a regulated UK based insurance company gives peace of mind.
Check out verified insurance reviews and ask on Spanish forums who fellow owners insure their holiday homes with, look for any bad claims experiences.
Choose a policy based on the value of cover - not price.
Understanding exactly what a policy covers can be a challenge, even in English. If you choose a policy written in Spanish have the document properly translated so you understand the policy terms, conditions and exclusions.
For peace of mind many owners choose to use a UK based insurer, with an English policy wording and British claims handling team who can provide expert guidance if something should go wrong.
If you would like to discuss your insurance requirements further, please give us a call on 01204 36 50 80.
Next steps - Start your quote or view the insurance for holiday homes in Spain policy details.