Insurance comparison websites – deal or no deal?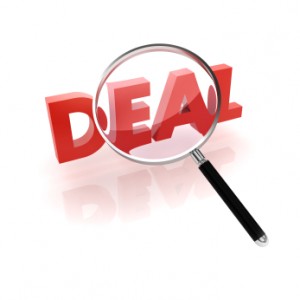 Meerkats, opera singers and karaoke-singing cartoons have invaded homes across the UK in recent years, thanks to one financial phenomenon:  insurance price comparison websites.
Moneysupermarket, Confused.com, BeatthatQuote, GoCompare and MoneyExpert have become household names with prominent advertising campaigns running on primetime TV and radio. Even supermarket giant Tesco and, more recently, Google, are in on the act of comparing financial products from insurance to credit cards. Supposedly, it's all in the name of consumer convenience, but do they always offer the best deal?
How price comparison websites work
Before price comparisons websites burst on to the scene more than a decade ago, buying insurance was a laborious process that required hours of calls to different insurers and brokers in search of a saving. In the early 2000s, price comparison sites came along and promised to do all the hard work; you enter your details once and they list premiums from hundreds of insurers, cheapest first.
Most price comparison sites have commercial arrangements with the companies they feature. Some involve a commission fee payable when someone buys through the comparison site, which can be anywhere between 30 (GBP) and 70(GBP) per sale. Others receive a click-through payment every time a customer clicks from a price comparison site through to an insurers own website.
Do they bring you the best deal?
For many consumers, a price comparison website is a sure fire way to obtain the lowest price and, according to the British Insurance Brokers Association, many insurers receive 80% of their business from these 'aggregators', as they're known in the industry.
It seems like a win, win' deal for both business and consumer, however, some insurance companies have been accused of 'stripping out' cover to keep the prices at rock bottom and many consumers are guilty of not checking their policies until it is time to claim.
The British Insurance Brokers Association (BIBA) says that where prices are reported by a comparison site they must reflect the product criteria: "Unfortunately this is not what is always happening as many sites return quotes that do not reflect the customers requested cover and instead may introduce a high excess in order to generate the lowest possible premium (so they can get the business)," a spokesman said.
Another area for concern is impartiality. Price comparison websites claim to be independent but Confused.com is part of Admiral, while Comparethemarket.com is owned by BGL Group, an insurance intermediary that owns the Budget insurance brand. esure has a 49% stake in Gocompare.com.
Cutting competition
The clue is in the name 'price' comparison – aggregator sites focus on one part of your premium and that's the cost. If we look at the motor insurance industry, there is widespread evidence to suggest that aggregators are guilty of artificially inflating the cost of cover.
Motor insurance premiums rose 12% between 2009 and 2010, and by a further 9% in the first three quarters of 2011, according to the OFT. This prompted a government industry enquiry into the cost of motor insurance, which revealed that price comparison sites were partly to blame.
Following the investigation, a BIBA spokesman said: "Competition is good but comparison sites have created what many BIBA brokers believe to be unsustainable pricing and the customer has been persuaded to purely search for the cheapest price due to continued television advertising and the sites being marketed as "price comparison sites" as opposed to "insurance comparison sites"
Shop around
While there is no doubt that price comparison websites have dramatically eased the pain of searching for general non-specialist insurance, the advice is still clear: shop around and read the small print.
Consumer watchdog Which? recommends comparing two or three comparison sites, as they all have different deals. In addition, be aware that comparison sites make assumptions about their customers and the online application may not meet specific requirements. For example, if you're applying for home insurance and your roof is not tiled, the building's listed or it's had an extension, you'll need to notify the insurer as they may not cover you.
The most important thing to remember is that insurance is not a one size fits all product and online insurance comparisons may not always return the best option for you. Don`t choose on price alone and compare the small print like-for-like. Also, how good is the insurer at dealing with a claim? are there hidden admin fees for amendments or cancellation?
You are also advised to "opt out" so that sites don't sell your information on to others.
Remember that not all insurers are on comparison sites and if you have specialist insurance requirements, e.g. a holiday home, it may be more suitable to contact insurers directly.
Looking to renew or insure your holiday home? Use this holiday home insurance comparison checklist to help you identify potential pitfalls and small print that can leave you underinsured.