Holiday home insurance winter unoccupancy clause warning
Reading Time:
2
minutes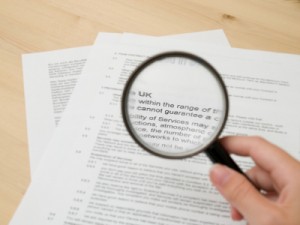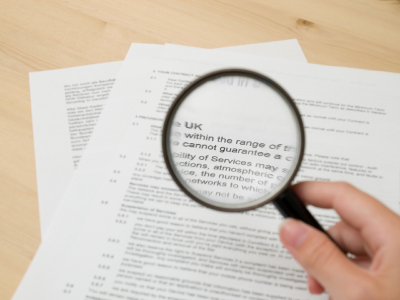 It is likely that your UK holiday home will be locked up and left unoccupied for long periods over the winter. During the 'empty' winter period, your holiday property will be exposed to extreme winter weather. The last three winters have been extremely severe in the UK and many unprotected holiday cottages experienced substantial water damage claims caused by burst pipes.
Last winter alone saw 103,000 property damage claims for burst pipes – at a cost of £680m. Unfortunately, many of these claims could have been prevented if second home owners had taken some simple measures to prevent pipes from freezing and bursting.
At Schofields, we experienced numerous instances where it could be argued property owners were negligent. For example;
owners leaving their holiday home unheated and their water supply on when temperatures were as low as -15C;
owners turning the heating off and leaving the water on when departing the holiday property in freezing temperatures because the heating oil level was low;
property owners failing to inspect their properties during and after the 'big freeze', even though they hadn't taken any precautions to prevent bursts. Early discovery of frozen pipes and bursts can significantly reduce damage.
Consequently, following significant losses, holiday home insurers have included policy conditions, exclusions and winter warranties that apply when holiday homes are unoccupied.
Unoccupancy conditions, exclusions and winter warranties – check your policy
You should check your most recent policy wording to see what unoccupancy conditions, exclusions and winter warranties apply to you. Ensure you fulfil your insurance obligations to avoid being uninsured.
At Schofields we urge;
Winter heating/water drain down
Whilst the buildings are unoccupied between the 1st November and the 31st March, the central heating system is kept running 24 hours a day to maintain a minimum temperature of 55F (13C), unless all water and gas supplies are turned off at the mains and all water and central heating systems are drained.
Storage heaters
If the property is heated by storage heaters, from the 1st November to 31st March inclusive, the water is turned off at the stop cock within the property when the holiday home is unoccupied.
Note: If you fail to comply with your policy terms, insurance will become invalid in respect of loss or damage resulting from escape of water.
No excuse
There are no excuses for not taking precautions by either adequately heating your property or turning off the water supply when your holiday cottage is unoccupied. In-fact, many heating systems can still operate with the mains water turned off (consult a heating engineer for advice) so you could do both. Remember, as a policyholder you have a duty to take all reasonable steps to prevent loss/damage.
Insurance is to prevent the unforeseen, not the inevitable. When unprotected, water pipes are exposed to sub zero temperatures the inevitable happens – a water damage claim.
What steps would you take to prevent damage if you weren't insured?
Make sure you comply with your holiday home insurance policy unoccupancy conditions and winter warranties. If you have any queries please do not hesitate to contact our advisers.