Prevent a Party from Trashing Your Holiday Let or Airbnb
Reading Time:
5
minutes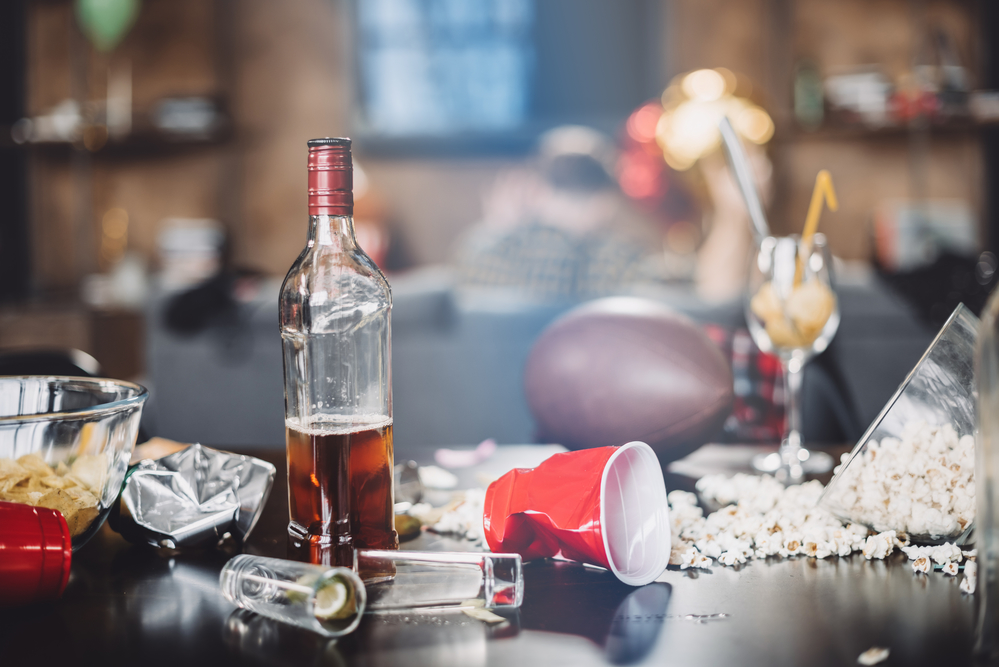 If you're running a holiday letting business, of the biggest concerns is the damage that can be caused by guests throwing a party and trashing your home.
It happens! Take these real-life examples…
Despite the horror stories above, the reality is that these events are rare – because most of your paying guests will treat your holiday home with respect and abide by your house rules. But… just the thought of hundreds of people frolicking around in your prized property can send a shiver down your spine.
So whether you're brand new to the holiday home hosting business, you're a seasoned holiday let landlord with a few stories to tell, or you've been lucky enough to have never experienced such an event, we've put together this guide to help you to deter any potential troublemakers from ruining your prized property.
Make ground rules clear to your guests
It's essential to include information in your booking contract, listing site ad and guest handbook on 'house rules', what is and isn't allowed during a stay.
A way of preventing parties from taking place at your beloved holiday home is to make it clear to guests that only the people listed on the booking form can stay. Over occupancy and parties are strictly forbidden and breach of these terms will terminate the booking. Also, let guests know that the house has noise control monitoring.
Being transparent and honest can act as a great deterrent for those who are secretly researching places with the aim of holding a party.
Vet guests
It's always a good idea to do a little 'vetting' on any guests requesting to stay with you before confirming any booking. Look at their profile for host reviews and general information about them to get a sense of what they might be like. Here are some tips on how to screen holiday rental guests.
Take a damage deposit
Hopefully, taking a damage deposit from guests will deter them from holding any wild parties as they will know that any damage or extra cleaning costs will be taken out of their deposit.
Avoid one-night bookings
If you try to stick to a two or three-night minimum stay as a condition of booking, you will probably find that this acts as a great deterrent for potential paying guests who fancy holding a 'pop-up' party.
Their plan will be to book for one night, have their fun and then be out early the next morning to avoid the repercussions.
A further benefit of sticking to the 'two/three-night minimum stay' rule is that, with longer stays, there are fewer changeovers, so less maintenance and cleaning costs.
Check the dates for local events
There are some locations and dates (New Year's Eve) that are particularly popular with guests who have parties in mind. Check if the booking coincides with a music festival or a sporting event that's going on in your area. There's a chance your guest could be having an after-party back at your holiday home.
Install cameras and noise monitoring devices
If you're renting out your holiday let pretty much all year round, it might pay for you to invest in some good quality monitoring devices; especially if you're not going to be personally located close by to your property most of the time.
This kind of kit can help you to monitor and keep an eye on what's going on, outside your holiday home. It can give you peace of mind as a homeowner, but also provide valuable evidence should guests break the rules by holding a party or over occupying your rental.
The Ring Video Doorbell (£89.00) detects motion outside your front door, so you can receive notifications, see, hear and speak to (unwanted) visitors at your holiday let. They also sell a range of security cameras such as the Stick Up Cam (£179.00) so you can get a bigger picture of how many people are entering your property.
Noise detectors like this one from NoiseAware, use sensors to track noise levels and alert you if there's too much noise – e.g. a party.
The beauty of this kind of technology is that most, if not all of it, can be controlled and monitored from your mobile device remotely – so even if you're half-way across the country, you can set alerts to notify you of dubious activity.
It's strongly recommended that you let potential bookers know about your monitoring system, so they don't feel like you're spying on them.
Guests who want to stay at your home to rest, relax and live within the 'house rules' will likely not have a problem with this if you are up-front. After all, it also improves their safety.
It's when guests discover cameras that they weren't aware of that disputes occur. There have been many well-documented cases in the press in the last few years about hidden cameras being placed by owners in their holiday property.
Never install cameras inside your holiday let. It is an invasion of privacy and likely to breach listing sites guidelines. You can be arrested (and eventually charged) for 'voyeurism', plus, the bad press can ruin your rentals reputation.
Good neighbours are your eyes and ears
It's possible that your holiday home is one which is surrounded by nothing but country lanes and green fields, but for those of you renting out apartments or urban houses, the last thing you need is to induce the wrath of your neighbours.
Your neighbours can get potentially annoyed and irritated by the way some of your guests' park, the noise they make, where they leave their rubbish outside or even damage their property. It pays to be mindful of this and try and head off any potential problems by keeping your neighbours on-side before they report you to the council.
Always leave your contact details so that your neighbours can quickly let you know if something looks wrong as they know you don't allow parties. Should a party occur at your property one evening, at least your neighbours will know to alert you so you can take actions to end the forbidden get-together!
Make sure you're insured!
Even if you follow all the steps above, there are no guarantees that your property won't be used for a 'pop-up party' and things can go wrong in a really big and expensive way.
It's essential that holiday let owners take out comprehensive insurance to ensure they're covered for theft, accidental, deliberate and malicious damage by guests. Check your policy as some insurers (not Schofields) exclude these claims.
If the party gets out of control…
Don't panic. Your first step is to ring the police and let the authorities handle the matter once they arrive. Report the guest to the booking site (if you're using one) too, so they can take any appropriate action against the guest, from their side.
Whilst you won't ever be able to prevent parties from happening 100%, you'll be putting the right measures in place to drastically reduce the chances if you follow the tips above.
And, making sure you're covered by the right holiday let insurance is key to achieving some peace of mind that – should the worst happen – you're sufficiently covered against the cost of buying replacements and paying for repairs.