5 ways to fill those last minute booking gaps
It´s never too late to fill those last minute gaps in your holiday rental calendar, as more and more holiday makers each year wait until the last minute to book their summer holiday in the hope of grabbing a bargain.
So how can you make sure that your holiday home is the one they choose when they finally decide to book?
Here are some top tips for making sure your property stands out to those looking for a last minute getaway.
1.    Why you should refresh the calendars on your holiday rental listings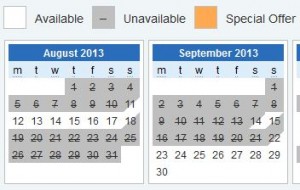 It may seem silly to update your calendar if you haven´t had any new bookings since the last time you logged in, but savvy holiday makers will feel more confident about booking a property that is current and recently updated, than those which have been neglected since the Olympic summer!
Some holiday rental systems will simply let you log on and confirm "my calendar is up to date" while others require you to make some kind of amendment such as adding or deleting a booking and re-saving it.
You will notice a lot of holiday rental portals will now show the date the listing was last updated, so for best results pencil in just 10 minutes a day to go through all of your listings and keep them looking lively – at least try to aim for doing this once every 3 days if you have a lot of last minute availability.
Bonus tip: Some rental sites also push those listings with a recently updated calendar to the top of the page – maximise your visibility!
2.    Edit your listings to promote your special offers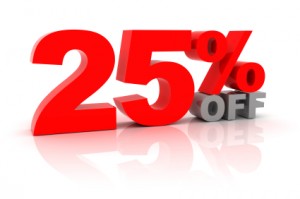 There is no rule that says once you have published your holiday rental ad, the description must stay like that forever, so why don´t more owners update their listings regularly?
If you have not read through your listings for a while, this can be a great opportunity to go through it with a fresh pair of eyes and see where it could be improved to make it more enticing.
Remember the first paragraph is key to grabbing attention, so try adding a quick note about late summer availability or any value-added offers you might like to make.
Rather than offering the standard discount on last minute weeks offered by many holiday rental portals, how about something different such as a "fully stocked fridge" on arrival, or free theme park tickets with remaining weeks in August?
Think of ways to make your property stand out in those first few words and really appeal to the type of audience you are trying to attract.
3.    Update your own website
If you have your own dedicated website for your holiday property (you should), now is the time to get more content written and uploaded to keep it fresh, and encourage Google to regularly come back for more.
Think about the kinds of topics your ideal audience are interested in right now, and add a new blog post, special offer, information page or edit existing content to reflect what people want to read about. For example; the best summer beaches, newly discovered restaurants or how to save money when holidaying in your area.
Is it a while since you wrote your "out and about" section? Then check all details are still current, and take some time to add more information about what´s on in your area over the coming weeks, so that potential guests know that you are an expert on your destination and have more confidence to book.
Do check your images too, how long ago where those photos taken? The worst thing is when owners update their property but leave the old pictures there for the world to see how sad it looked pre-spruce-up – or worse still, photos that have the date showing as 2008!
Capture that blue sky, or sunset shot.
4.     Social media & email promotions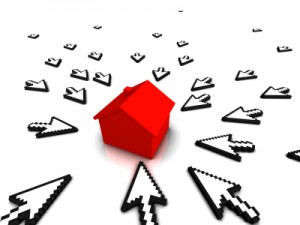 Once you have extra high-value content on your website, or a new special offer published on your listing sites, it's time to share, share, share!  So get on top of your social media and post about your new article or special event coming up soon.
The best way to engage followers on social media is to back off from trying to "sell" and instead focus on how to add value that your audience will love.  You want people to see you as an expert, a bit of a local authority, and above all someone who is offering quality holidays they can be confident in.
Bear in mind people are on line at different times of day, so try a scheduling tool such as Hootsuite to automatically post your Twitter and Facebook updates at different times if you can´t be online all day long – especially important if a lot of your guests are from overseas.
The biggest benefit of using social media to promote your holiday home is if you can get your audience to sign up for your mailing list.  Email marketing lets you to stay in touch with potential guests by sharing loads of great info that they will love.
Even if you don´t have a website, systems such as Mailchimp let you create an email sign up form and mailing list that you can link to from your Twitter or Facebook accounts, or anywhere that will let you post a link online.  And you can even import your existing email addresses so you can let all your past guests know about your fantastic offer for those remaining summer weeks.
Recent research revealed that a third of British holidaymakers are creatures of habit and will return to familiar destinations. Your 'repeat guest' special offer email may just convince them to return.
5.    Make better use of images
Another little-used tactic is in adding some kind of descriptive call to action to your lead photo to further emphasise any special offers you are making.
Use a free image editing website to add some quick text to your lead photo. Once your offer is added, you can then upload the image as the main photo on your listing page, as well as sharing the image across your social media accounts or even on your own website in a new blog post for added impact.
You can be as creative as you wish, but keep it looking professional for best results. Some ideas include: Late Deal: Save £100 or 1 Week Remaining in August, Reduced by £200.
One owner even made bookings by placing leaflets about her villa in the ladies loo of her local pubs and restaurants, so these images can be used in as many ways as you wish!
So there are just 5 quick ways to get more eyeballs on your rental for last minute bookings. What methods have you used in the past to fill empty spots? Please leave a comment below.