Plunging pound: holiday rentals abroad remain great value
The pound is currently at a 16-month low against the euro making holiday costs for those visiting the Eurozone more expensive. Overseas holiday rental owners will be concerned about the knock-on effect of British holidaymakers staying at home this summer due to the plummeting pound.

How to attract bookings at your overseas holiday home when the pound plunges
Don't panic – there's always cash for a holiday.
Here are some findings from recent travel surveys;
Holidays remain a priority for the majority, 70% said holidays are valued higher than other luxury commodities even when disposable income is under pressure
25% of those surveyed were taking a few long holidays rather than lots of short breaks to avoid rising costs of travel
Nearly 40% said that budget most governed their choice of holiday destination
Show travellers the value of your destination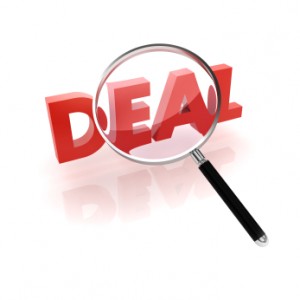 Even when the pound plummets, many European holiday rental hotspots remain the cheapest European holiday destination for Brits. According to The annual Post Office Worldwide Holiday Costs Barometer (which compares prices in resorts), the cost of eating out in Spain is down 50% compared with five years ago. There is evidence of widespread cost-cutting in Europe due to the downturn.
It is often the case that a self-catering holiday significantly reduces the costs for travellers compared to hotels. What else can you do to persuade holidaymakers the value of bookings your rental.
Eating out
What are the best restaurants in your area? How much does the average meal cost? In one of my favourite holiday resorts you can get 'dish of the day' 3 courses with wine for €10. It would be difficult to eat in for this price. You should also equip your rental with kitchen essentials for those guests who want to eat in. There is nothing worse than an under stocked kitchen in a self catering rental. Also, tell guests the best markets for local produce.
How can guests cut travel costs?
Which are the cheapest airlines who service your area? What is the cheapest day to fly? Is your changeover day flexible to accommodate these days? Weekends tend to be more expensive to fly, midweek is often cheaper. Arrange discounted car hire for guests or explain how to get to your rental via public transport.
The weather
The British are obsessed with the weather. 2012 was the second wettest year in the UK and the 'Indian summer' that has been forecast for the last few years hasn't happened. Blue skies and sunshine is why Brits travel overseas for summer holidays. Your photographs should showcase your property and the local area in the sun. Highlight the average temperatures and weather by month.
Fully inclusive rates
Make sure there aren't any extras to for guests to pay. Wi-Fi, cleaning, linen and utility costs should be included in the rental price.
Arrange local discounts
Arrange complimentary membership at your local health club or discounts at local restaurants and visitor attractions in your region. The added value of these can make your rental stand out amongst the local competition.
Expensive Britain
Although I'm an advocate of staycations, holidaying in the UK can be more expensive than going abroad because of the high cost of day-to-day spending. In addition to meals out and rising fuel costs, Britain's changeable weather often means spending money going on excursions to keep everyone entertained on rainy days.
Target new markets
Can you attract nationalities who aren't affected by the exchange rate? What rental sites can you advertise on to target new markets?
Overcome travellers budget concerns
As mentioned above, budget governs travellers' choice of holiday destination. Your aim as a holiday rental owner is to show the value of your rental. Become a destination guide – a blog on your website is the perfect place to put this information and answer travellers' questions.
No matter what, there are many holidaymakers who won't forgo their two weeks in the sun – regardless of the plunging pound.
These tips may also help, ideas to get more bookings at your holiday home.