Essential winter advice for holiday let landlords and guests
As a holiday let landlord you are responsible for the upkeep of your holiday property and to ensure that holidaymakers staying in your rental don't face any problems. The winter months present a series of significant risks to holiday rental properties, some of which can prove to be costly to resolve and inconvenience guests.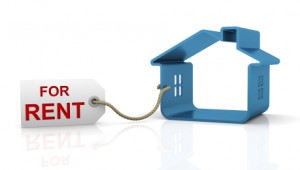 Therefore, it's vital to take steps to both protect your bricks and mortar during the winter months and provide guidance for guests staying in your property. Hopefully, this will ensure a disaster-free winter letting season.
Make sure your holiday rental guests are informed
As holiday home owners, we have all received those late night phone calls from holidaymakers staying in our property who can't operate something.
They usually go like this;
Guest: The washing machine is not working!
Owner: Is it switched on?
Guest: Yes
Owner: Ok, I will be over to see what the problem is.
It turns out the plug was in the socket but not switched on – sound familiar?
Do not assume that guests staying in your holiday property will know how to deal with appliances or read your instructions. It is your responsibility as the owner to make sure they have the information they need – in the simplest form.
Provide a guest information pack that includes basic details such as boiler, washing machine and cooker operation. It's also a good idea to put basic instructions next to your boiler to prevent guests 'meddling' and causing boiler breakdowns.
What happens in an emergency?
A good holiday let landlord should ensure they have thought of all eventualities and have plans in place should problems arise. What happens if the boiler breaks, the toilet doesn't work or there is a power cut?
In addition to your contact details or your housekeepers, a second point of contact should be the number of your preferred contractor in case of an emergency. This could ensure emergencies are responded to and repairs undertaken quickly to prevent further damage or inconvenience.
You should also provide an emergency kit in your property. A torch and tool kit will help to ensure that minor incidents can be dealt with, or at least mitigated.
Prevention is better than cure – frozen pipes and bursts
In recent years the freezing winter weather has wreaked havoc for many holiday cottage owners, resulting in costly burst pipe insurance claims.
Although holiday home property insurance will pay for the considerable damage caused by burst pipes (as long as you have complied with any winter warranties), it cannot compensate for the misery and inconvenience to your holiday letting business. A few simple precautions can reduce the risk of facing the trauma of frozen or burst pipes at your holiday home this winter.
Instruct holidaymakers and your housekeeper that they should leave the heating on low during sub zero temperatures in order to ensure that pipes don't freeze.
In your information pack also include the location of stopcocks or isolation valves in case pipes burst and guests have to turn off the water off. One in six householders say they would not know where to find their stopcock in an emergency. Don't expect your guests to know where it is.
Owners should regularly check the stopcock operates.
The risks of an open fire
Cottages with open fires are popular. However, guests who overload fires or leave them unattended can create a fire risk at your property. Your fire risk assessment and guest information should provide details on how to safely operate your open fire or log burner.
If you stack logs next to your wood burner or fire, keep an air gap between the wood and the stove. Wood touching the stove will heat up by conduction and may spontaneously combust. Do not store wood with it touching a hot stove.
Check your insurance policy
Finally, make sure that you understand the terms of your holiday let home insurance policy, especially any winter warranties and heating terms.
Winter can be harsh for everyone – but none more so than holiday rental owners. Remember that maintenance-related issues tend not to be covered by insurance, but regular maintenance can help prevent disasters.
If you let your self catering property via a holiday cottage letting agency, they will usually take care of these for you. For those owners who manage their own rentals, having an action plan in place can avoid costly surprises and rental disasters.