Being sued 'myths' for snow & ice outside your holiday home
There is nowhere more beautiful than the UK in winter, especially when it snows. Picture perfect white-washed scenes attract thousands of tourists to self-catering rural holiday cottages in winter – with the promise of blue skies, snow capped mountains and fresh air.
However, once snow starts to thaw, pathways are left covered with compressed ice for weeks as temperatures remain below freezing.
What steps should you take to clear the snow and ice outside your holiday home?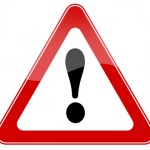 Can you be sued if you don't clear snow and ice from outside your holiday home?
Due to the 'compensation culture' there remains a deep suspicion in the UK that homeowners might end up being sued by pedestrians who slip or fall on snow or ice outside their property.
The Met Office issues 'Snow Code' guidelines on how residents should approach the clearing of pavements outside their homes.
The snow code
"Don't be put off clearing paths because you're afraid someone will get injured. Remember, people walking on snow and ice have a responsibility to be careful themselves. Follow the advice below to make sure you clear the pathway safely and effectively. Don't believe the myths – it's unlikely you'll be sued or held legally responsible for any injuries if you have cleared the path carefully".
Note the term unlikely. Interpret this as you wish, but it could be assumed that if paths aren't cleared properly, property owners could be liable for injuries.
Clearing snow & ice from outside your holiday home
During snow and icy conditions you are required to take "reasonable steps" to ensure paths on your own property are safe, especially if you have guests staying at your holiday cottage. Easy, safe access will also be appreciated by guests – a slip or injury isn't a good start to the holiday.
Clear the snow and ice early in the day;
Use salt or sand – not water. If you use water to melt the snow, it may refreeze and turn to black ice.
Are you insured?
There is always the risk that if a guest or postman slips and injures himself on your path, you could be sued. A comprehensive insurance for second homes policy should include public liability insurance that protects against such events. You should check that this extends to cover commercial holiday letting as some policies don't.