What does holiday home buildings insurance cover?
Insurance explained – is it 'buildings' or 'contents'?
It's important that property owners understand what holiday home buildings insurance actually covers, as many are confused as to what items are buildings and what are contents. This confusion can lead to claims disputes and holiday homes being underinsured.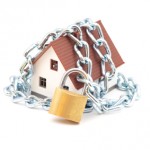 If you have a mortgage on your property, the lender will insist you take out buildings insurance. Otherwise, buildings insurance is not compulsory, but it's a huge risk to be uninsured.
Buildings insurance covers the structure of the building (walls, windows, roof) plus permanent 'fixtures and fittings' such as bathroom suites, toilets, fitted kitchens/wardrobes. The definition of buildings usually includes domestic outbuildings, garages, fixed fuel oil tanks, garden sheds, swimming pools, tennis courts, drives, patios, terraces, walls, gates and fences.
As a rule – can it reasonably be removed and taken to another home if you move? If it can, then it is 'contents' and it will not generally be covered by buildings insurance.
But what about laminate wooden flooring? Where the individual planks are glued together and fixed under a skirting board or beading, it's a 'fixture and fitting' and part of the building.

What risks does second home buildings insurance cover?
Buildings insurance typically covers the cost of rebuilding or repairing damage to your holiday home (other than that arising through wear and tear) against a number of 'specified perils'.
These usually include fire, flood, subsidence, earthquake, storms, lightning, theft (or attempted theft) vandalism, escape of water, oil and damage caused by falling trees.
Cover may also be included for:
Legal liability to the public for any amounts you become legally liable to pay as damages for bodily injury or damage to property – up to a given limit.
Legal liability for accidents to domestic staff – up to a given limit.
Loss of use and denial of access – including the cost of alternative accommodation and loss of rental income should the holiday home become uninhabitable.
The costs involved to replace holiday home locks following theft of your keys.
What does 'community' buildings insurance actually cover?
If you own an apartment abroad – in Spain or Portugal for example that is on a complex, it's likely that the buildings part of the house is covered by the community buildings insurance. Generally this cover is limited to communal areas such as walkways and swimming pools.
You may find that this does not cover your individual apartment, including 'fixed items' such as fitted bathrooms and kitchens. This leaves owners uninsured as these items are unlikely to be covered by contents insurance.
This is just one example of foreign insurance limitations. That's why a comprehensive policy from a UK insurer of overseas property is advised.
Insurance exclusions
Will insurance protect my buildings against every disaster?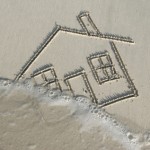 No, and not all holiday home policies provide similar levels of cover. To avoid nasty surprises it is essential that you check holiday home buildings insurance policy wordings to understand what is covered, what is not and any exclusions.
Check the terms and conditions relating to periods when your second home is "unoccupied" paying particular attention to any heating and security warranties that could leave you uninsured for burst pipes.
Buildings policies usually cover subsidence damage only to the house itself. Patios, garden walls, driveways and swimming pools aren't usually covered.
Storm damage to gates and fences is not usually covered either.
To summarise, holiday home buildings insurance covers fixtures and fittings that can't be removed from the property.
We are confident that our insurance for holiday homes offers comprehensive cover with minimum exclusions.